Program Description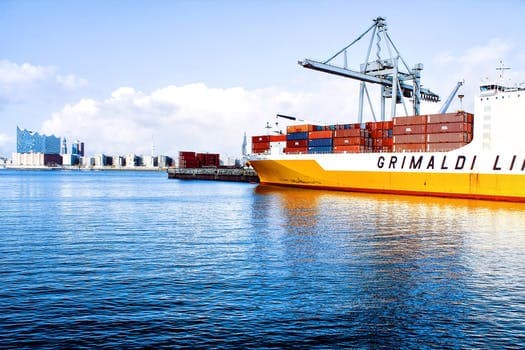 Introduction
The Degree in Naval and Oceanic Engineering Is responsible for the design, planning, design and construction of all floating equipment as well as its propulsion system and other auxiliary systems, necessary for ships, oil rigs and even offshore wind farms.
This degree covers engineering functions including the ship's creative project and floating artifacts, applied research, technical development in the fields of design and construction and the management of floating production sites (shipyards). As well as maintenance and repair of these.
Why study the degree
A career without unemployment... In four years we formed highly qualified professionals and prepared to access a labor market of high demand with a multitude of fields of action.
A fascinating profession... From an oil platform in the North Sea to a deep environmental study in Patagonia, everything is possible in a race that will allow you to know incredible places and to be in contact with nature in its purest form.
Practical training in companies... You will be able to carry out practices within a wide range of concerted companies that cover practically all the sectors of this profession.
What is learned
Provides scientific and technological knowledge to design, construct, repair and inspect the platforms of ships, oceanic artefacts and marine or industrial installations within its competence, as well as all calculations related to naval architecture, propulsion systems and the rest of Auxiliary systems and equipment of the ship.
Structure of the Study
1st Course
Mathematics 1
Physics 1
Graphic expression
Chemistry
Shipbuilding and propulsion systems
Mathematics 2
Physics 2
Organization and management of the company
computer methods
Naval drawing
2nd Course
Differential equations
Statistics
Electrical engineering
Technical thermodynamics
Mechanics
Materials science and engineering
Automatismos. Control and electronics
Elasticity and strength of materials
Fluid mechanics
3rd Course
Quality and environmental engineering
Heat transfer
Naval hydrodynamics
Marine Structures 1
Manufacturing and assembly processes
Shipbuilding Technology
Marine Structures 2
Marine engines and propulsion systems 1
Auxiliary systems of the ship 1
Hydraulic and pneumatic systems
4th Course
Vibrations and Noises
Marine Ships and Artifacts Project 1
Marine engines and propulsion systems 2
Auxiliary systems of the ship 2
Electrical and electronic ship systems
Business practice
Marine transport
Marine Ships and Artifacts Project 2
Accounting. Planning and cost control
Maintenance and repair of ships
Energetic use of the marine environment
End of Grade Work
Warships
Professional and academic outputs
The areas where the Naval and Oceanic Engineer will have the skills to write, sign and develop projects are in the design of ships and oceanic devices as well as their propulsion systems and auxiliaries.
Shipyards, shipping companies, classification societies, auxiliary shipbuilding industry, engine and turbine manufacturers, consultancies, engineering offices, engineering in general, ports, exploitation of marine resources, offshore industry, research centers, As well as teaching.
Recommended profile
The ideal entrance profile, from an academic point of view, is that of students with the following abilities:
Facility for Mathematics and Physics.
Rational and pragmatic mentality
Ability to work in teams.
Ability of abstraction and concretion.
Creativity and decision at work.
Interest in the art.
Ease of communication in different languages ​​(level B1 is recommended in English).
Common access requirements
In order to request a place, one of the following access requirements established in art. 2 of RD 1892/2008:
To be in possession of the title of Bachillerato, or equivalent, and to pass the Test of Access to the University (PAU)
Comply with the requirements for access to the university in the educational systems of member states of the European Union or other states with which Spain has signed international agreements in this area.
Have passed the University Access Test for over 25 years, or have it passed, in the University System of Galicia, according to previous regulations.
Have passed the university entrance test for those over 45 years.
Possess a title of superior technician of professional formation, teachings of plastic arts and design or superior technical technician, or equivalent titles.
Possess an official university degree, a degree from correspondents to the previous order of university education (graduate, graduate, engineer, etc.) or equivalent degrees.
To be able to access the university according to educational orders prior to that established by Royal Decree 1892/2008, of November 14, not contemplated in the previous sections.
Last updated Mar 2020
About the School
The University of A Coruña is a public institution whose primary objective is the generation, management and dissemination of culture and scientific, technological and professional knowledge through t ... Read More
The University of A Coruña is a public institution whose primary objective is the generation, management and dissemination of culture and scientific, technological and professional knowledge through the development of research and teaching.
Read less
A Coruña ,
A Coruña ,
A Coruña ,
A Coruña ,
A Coruña ,
A Coruña ,
A Coruña ,
A Coruña ,
Ferrol ,
Ferrol
+ 9 More
Less