Degree in industrial design engineering and product development
Home ›
Bachelor ›
Degree in industrial design engineering and product development
Program Description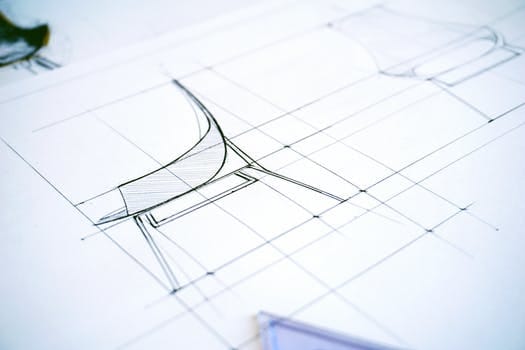 Introduction
Industrial Design, as a discipline, seeks to integrate within the strategic, productive and commercial fields of the company all those attributes that the future user will value in products in an emotional, functional and sociocultural way.
The Industrial Design is, of the disciplines integrated in Product Development, the closest to the human being as user. Design has its historical origins in the need to adapt industrially manufactured products to the trends and human needs of emotion, notoriety and differentiation. Where there is no difference there is no valuation.
Why study the degree
One of the main distinctive features that characterize this training in the Campus of Ferrol is the strong interaction with the industrial and business environment that has already been achieved over the fourteen years of existence of the EUDI.
There are numerous Industrial Design and Product Development Projects, the Seminars, technical and strategic advice and many activities that are carried out continuously in the framework of numerous research and advisory agreements, framed in the teaching activity, and in which the Students actively.
This success is possible thanks to the extensive involvement of students, the institutional support of the University of Coruña and the dedication, capacity and special motivation of the teaching staff.
The level of training achieved by the graduates and the quality that the Projects directed in the EUDI are the optimum guarantee for the institutional, business and industrial agents of all sectors, with which it collaborates intensely.
What is learned
The Graduate or Graduate in Engineering in Industrial Design and Product Development can develop their profession in the industrial company, in the public administration and in the companies of engineering and consulting (services).
In any of them it is very probable that in his work he directs, participates or is related to projects of diverse nature. In fact, the "business-by-project" business models are becoming more frequent.
Hence, previous familiarization with the concepts, complexity, particularities, and methodologies of resolution, management and project management facilitate the student's incorporation into the professional world.
Structure of the Study
1st Course
Fundamentals of Engineering Materials
Mathematics I
Basic Informatics
Basic Design
History of Art and Design
Fundamentals of Physics
Mathematics II
Graphic expression
Design Methodology
Artistic expression
2nd Course
Physics Applied to Engineering
Statistics
Applied Graphic Expression
Design Projects I
Techniques of Applied Artistic Expression
Materials Engineering
Mechanical systems
Desing assisted by computer
Design Projects II
History of Design
3rd Course
Theory of Machines
Computer Aided Analysis
Design and Product
Current Industrial Design
Workshop on Models and Prototypes and Experimental Projects
Marketing
Industrial processes
Advanced Computing and Design Integration in Manufacturing
Design Projects III
Ergonomics and Design
Economic and Business Aspects of Design
Information and Communication Technologies I
Management of Innovation and Design
4th Course
Design and Processing with Polymers
Product Development Technologies
Recycling and the Environment
Semiotics and Psychology of Perception
Administration and Industrial Organization
Esthetic
Quality management
Technical office
Final Project
Legislation and Legislation
Information and Communication Technologies II
Industrial Logistics
Professional and academic outputs
Specific fields of the Degree in Engineering in Industrial Design and Product Development:
Cabinets and Design Departments in any type of industrial companies.
Departments of Projects, Research and Development, Production, Marketing and Marketing.
Professional environment in which it is located
The Professional Figures in which the Graduated or Graduated in Engineering in Industrial Design and Product Development can exercise their activity are:
Industrial Design: Drafting and supervision of Industrial Design, Strategic, Product Development, Marketing, étc. Projects, in design studies or offices, independent or belonging to Departments in any type of industrial company.
Executives, Directors or Graduates in Engineering in Design of industrial companies or Public Administration, especially in Departments linked to R & D & I.
Teachers in the Public Administration (University, Vocational Training, Institutes and approved centers) and in Private teaching centers.
Professional and academic outputs
Drafting and supervision of projects of industrial design, strategic, product development, marketing, etc. In design studios or offices. Management in industrial companies or public administration. Teaching in public and private schools.
Recommended profile
Based on the experience gained in the EUDI (University School of Industrial Design), after fourteen operating courses, it does not seem necessary to establish an ideal admission profile for admission of students beyond the currently established admission profiles by law .
The students who currently access this degree, from the different access routes of the Baccalaureate, given the interdisciplinary nature of the training, do not show specific training problems, beyond those usual in an Engineering degree. There is no reason why this situation could change.
Common access requirements
In order to request a place, one of the following access requirements established in art. 2 of RD 1892/2008:
To be in possession of the title of Bachillerato, or equivalent, and to pass the Test of Access to the University (PAU)
Comply with the requirements for access to the university in the educational systems of member states of the European Union or other states with which Spain has signed international agreements in this area.
Have passed the University Access Test for over 25 years, or have it passed, in the University System of Galicia, according to previous regulations.
Have passed the university entrance test for those over 45 years.
Possess a title of superior technician of professional formation, teachings of plastic arts and design or superior technical technician, or equivalent titles.
Possess an official university degree, a degree from correspondents to the previous order of university education (graduate, graduate, engineer, etc.) or equivalent degrees.
To be able to access the university according to educational orders prior to that established by Royal Decree 1892/2008, of November 14, not contemplated in the previous sections.
Last updated Mar 2020
About the School
The University of A Coruña is a public institution whose primary objective is the generation, management and dissemination of culture and scientific, technological and professional knowledge through t ... Read More
The University of A Coruña is a public institution whose primary objective is the generation, management and dissemination of culture and scientific, technological and professional knowledge through the development of research and teaching.
Read less
A Coruña ,
A Coruña ,
A Coruña ,
A Coruña ,
A Coruña ,
A Coruña ,
A Coruña ,
A Coruña ,
Ferrol ,
Ferrol
+ 9 More
Less