Degree in electrical engineering
Program Description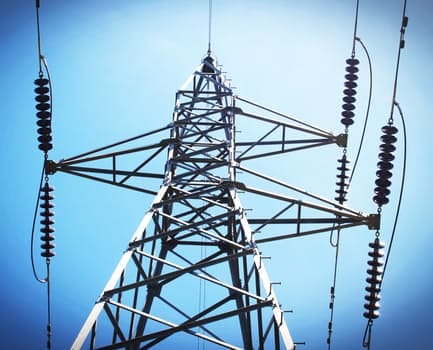 Introduction
The Degree in Electrical Engineering qualifies for the regulated profession of Industrial Technical Engineer (Order CIN / 351/2009).
In addition to the professional exits, from the adaptation of the degrees to the European Space of Higher Education, this degree allows direct access, among others, to the Master of Industrial Engineering (Order CIN / 311/2009), academic qualification that qualifies for the profession Regulated Industrial Engineer.
Why study the degree
The Degree in Electrical Engineering Is a degree with practical application in most sectors of industry and society. You will acquire knowledge about:
Power generation: design of wind farms, solar thermal plants, combined gas cycles, hydraulic power plants ...
Transport of energy, power lines, substations, transformation centers ...
Facilities: air conditioning, new forms of lighting, home automation ...
Electric motors, transformers ...
We offer training adapted to the world of work:
Internship in companies: complete your academic training with work experience.
It is one of the degrees with the highest employment rate, a profession with a wide spectrum of professional outings, versatile and multidisciplinary, which is among the most demanded by companies.
What is learned
You will study first the scientific and technical base common to every engineer, to continue with knowledge of the industrial branch; Finally, you will study the subjects of the electrical specialty.
Structure of the Study
1st Course
Calculation
Computing
Physics I
Chemistry
Gestión Empresarial
Graphic expression
Algebra
Physics II
Statistics
Science of Materials
2nd Course
Differential equations
Thermodynamics
Fundamentals of Electricity
Environmental engineering
Manufacturing Technologies
Fluid mechanics
Basics of Automatic
Fundamentals of Electronics
Material resistance
Theory of Machines
3rd Course
Electrical Machinery I
Low voltage electrical installations
Power Electrical Circuits
Real Estate Management
Industrial Drawing and CAD
Electrical Machinery II
Medium and High Voltage Electrical Installations
Automation
Power Electronics
Techniques for acquiring electrical measurements
Industrial and Commercial Facilities
Polymers in electricity
4th Course
Renewable Energy Facilities
Technical office
Power Machine Drives
Electric Power Transmission
Business Organization
Domotics and technical management of the installations
Electromagnetic compatibility in industrial installations
Efficient Energy Management
Industrial maintenance
Industrial instrumentation
Industrial Communications
Monitoring Systems
Final Project
Professional and academic outputs
Graduates in Electrical Engineering can exercise the profession of Industrial Technical Engineer, both in the field of Administration and Public Organizations (including teaching), as well as in the private company, or practice as a free professional in any sector of industry .
The professional activity focuses on designing power plants and all types of electrical installations and machines, advise on the acquisition and use of electrical equipment, perform management and maintenance of industrial facilities.
Continuation of studies:
It allows direct access to the Master of Industrial Engineering, according to Order CIN / 311/2009, which qualifies for the regulated profession of Industrial Engineer.
Other Masters of specialization.
Professional environment in which it is located
We can find engineers in sectors as diverse as sanitary, services, teaching, management, R & D, production or public administrations.
His knowledge and know-how allow him to access to jobs and profiles, such as: projects and construction management, maintenance, industrial and production organization, technical and / or commercial assistance, procurement and procurement management, quality and Environment, consulting and consulting, safety and health, or Research Development and Innovation.
Recommended profile
To access the Degree in Electrical Engineering you must meet the access requirements established by law.
It will be of help a good previous training in Mathematics, Physics and Technical Drawing, the most suitable path of Bachillerato is the Scientific-Technological. The most suitable Higher Vocational Training Cycles are: Power plants, Energy efficiency and solar thermal, Renewable energies, Electrotechnical and automated systems, Electrotechnical installations, Control systems and Automatic control, Automation and industrial robotics.
The profile of the student in this degree is that of a person with the following characteristics: interest in mathematics and physics, computer skills, ease of calculation, ability to analyze and synthesize, practical sense, organization and method , Spatial vision and attention to detail, interest in research and knowledge of a second language.
Finally the manual skill in the handling of instruments or equipment will be widely used and enhanced during and after the studies.
Common access requirements
In order to request a place, one of the following access requirements established in art. 2 of RD 1892/2008:
To be in possession of the title of Bachillerato, or equivalent, and to pass the Test of Access to the University (PAU)
Comply with the requirements for access to the university in the educational systems of member states of the European Union or other states with which Spain has signed international agreements in this area.
Have passed the University Access Test for over 25 years, or have it passed, in the University System of Galicia, according to previous regulations.
Have passed the university entrance test for those over 45 years.
Possess a title of superior technician of professional formation, teachings of plastic arts and design or superior technical technician, or equivalent titles.
Possess an official university degree, a degree from correspondents to the previous order of university education (graduate, graduate, engineer, etc.) or equivalent degrees.
To be able to access the university according to educational orders prior to that established by Royal Decree 1892/2008, of November 14, not contemplated in the previous sections.
Last updated Mar 2020
About the School
The University of A Coruña is a public institution whose primary objective is the generation, management and dissemination of culture and scientific, technological and professional knowledge through t ... Read More
The University of A Coruña is a public institution whose primary objective is the generation, management and dissemination of culture and scientific, technological and professional knowledge through the development of research and teaching.
Read less
A Coruña ,
A Coruña ,
A Coruña ,
A Coruña ,
A Coruña ,
A Coruña ,
A Coruña ,
A Coruña ,
Ferrol ,
Ferrol
+ 9 More
Less