Program Description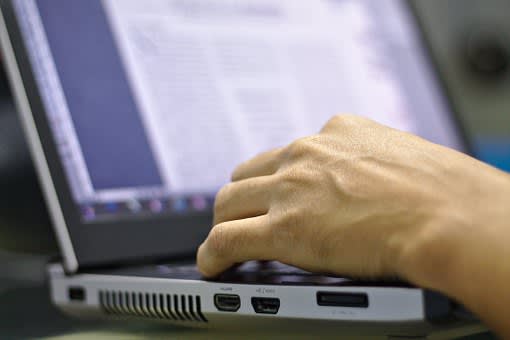 Introduction
The title Graduated in Computer Engineering By the UDC proposes the integration of all the existing specialties in Spain, being the only title in Galicia that ensures the coverage of all the skills that can be acquired today in the field of Computer Engineering: the student can choose in 3rd year between The specialties of Computer Science, Computer Engineering, Information Systems, Information Technology and Software Engineering.
Why study the degree
Computer Engineering is an exciting job:
Promotes innovation in other branches of science: human genome project, early cancer detection techniques, environmental protection ...
It is part of virtually everything that surrounds us: it offers many opportunities in diverse contexts.
Possibility of working in multidisciplinary projects: against stereotypes, it is important to have good social skills.
Impossible to predict "what will be next." This open future makes our work very stimulating.
... and has a promising future:
The work of computer science is among the best paid and among those that generate greater satisfaction.
The number of job offers in the field of information technology continues to grow: expectations until 2014 estimate that it will be the field with the greatest potential for generating new jobs.
What is learned
The people who obtain the degree of Graduation in Computer Engineering are professionals with a broad and solid training that prepares them to direct and to carry out the tasks of all the phases of the life cycle of systems, applications and products that solve problems of any scope Of Information and Communication Technologies, applying their scientific knowledge and the methods and techniques of engineering.
Structure of the Study
1st Course
Programming I
Basic Informatics
Calculation
Discrete Mathematics
Administration and Management of Organizations
Electronic Technology
Programming II
Fundamentals of Computers
Statistics
Algebra
2nd Course
Algorithms
Computer Structure
Programming Paradigms
Software Design
Operating systems
Databases
Networking
Concurrence and Parallelism
Software Process
Intelligent Systems
3rd Course
Project management
Machine Person Interfaces
Internet and Distributed Systems
Legislation and Computer Security
Infrastructure Management
Software Architecture
Requirements Engineering
Quality assurance
Advanced Databases
Programation advance
Codiseño Hardware / Software
Hardware Devices and Interfaces
Computer Architecture
Communications Software
Digital Information Processing
Knowledge Representation and Automatic Reasoning
Development of Intelligent Systems
Automatic Learning
Theory of Computation
Recover of information
Analysis and Development of Information Systems
Business Process Management
Exploitation of Data Warehouses
Quality in Information Systems
Advanced Information Modeling
Quality in ICT Management
Operating Systems Management
Network administration
Integrative Programming
Database Administration
4th Course
Development Methodologies
Development Frameworks
Validation and Verification of Software
Development tools
Statistical Methods
Systems Programming
Computer Infrastructure Engineering
Built-in systems
Mobile and Wireless Networks
Numerical Methods for Computer Science
Design of Programming Languages
Computer Graphics and Visualization
Language Processing
Artificial vision
Data Integration
Business Information Systems
Business Sectors
Information Systems Architecture
Security in Computer Systems
Application Integration
Real Estate Management
Network Design
Business practice
Immersive, Interactive and Entertainment Environments
Software Development Projects
End of Grade Work. Mention in Software Engineering
Computer Infrastructure Management
robotics
End of Grade Work. Mention in Computer Engineering
End of Grade Work. Mention in Computing
Planning Information Systems
End of Grade Work. Mention in Information Systems
Administration of Infrastructures and Computer Systems
End of Grade Work. Mention in Information Technology
Business practice
Business practice
Professional and academic outputs
IT professionals enjoy a very favorable employment situation, approaching full employment.
The main profiles with which the computer professionals are identified are the following:
Computer programmer
IT Analyst
Computer systems analyst
Teacher / teacher / researcher (compulsory secondary education, training cycles, university, etc.)
Director / manager / consultant information technologies
Recommended profile
Among the desirable skills in the students that enter the formative program of this degree we can cite the following:
Basic skills in the management of new technologies.
Ability of abstraction, analysis, synthesis and logical reasoning.
Capacity for teamwork.
Sense of organization, attention to detail and practicality.
Curiosity, imagination, creativity, innovation and entrepreneurship.
Interest in scientific and technological advances.
As recommended knowledge the following are indicated: Basic computer (internet, office automation), Mathematics (analysis, linear algebra, geometry, statistics and probability), Physics and electrotechnology (electromagnetism, electrical circuits), English.
Common access requirements
In order to request a place, one of the following access requirements established in art. 2 of RD 1892/2008:
To be in possession of the title of Bachillerato, or equivalent, and to pass the Test of Access to the University (PAU)
Comply with the requirements for access to the university in the educational systems of member states of the European Union or other states with which Spain has signed international agreements in this area.
Have passed the University Access Test for over 25 years, or have it passed, in the University System of Galicia, according to previous regulations.
Have passed the university entrance test for those over 45 years.
Possess a title of superior technician of professional formation, teachings of plastic arts and design or superior technical technician, or equivalent titles.
Possess an official university degree, a degree from correspondents to the previous order of university education (graduate, graduate, engineer, etc.) or equivalent degrees.
To be able to access the university according to educational orders prior to that established by Royal Decree 1892/2008, of November 14, not contemplated in the previous sections.
Last updated Mar 2020
About the School
The University of A Coruña is a public institution whose primary objective is the generation, management and dissemination of culture and scientific, technological and professional knowledge through t ... Read More
The University of A Coruña is a public institution whose primary objective is the generation, management and dissemination of culture and scientific, technological and professional knowledge through the development of research and teaching.
Read less
A Coruña ,
A Coruña ,
A Coruña ,
A Coruña ,
A Coruña ,
A Coruña ,
A Coruña ,
A Coruña ,
Ferrol ,
Ferrol
+ 9 More
Less