Program Description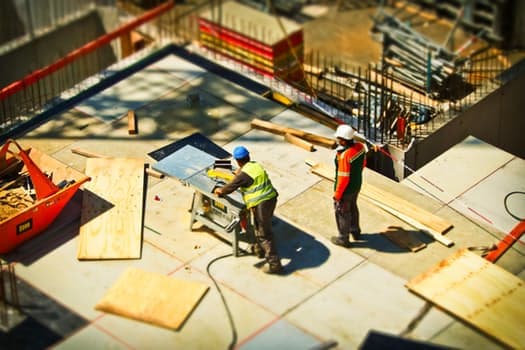 Introduction
The Degree in Civil Engineering Technology Is an adaptation and improvement of the first cycle of the current degree of Engineering of Roads, Channels and Ports to the European Space of Higher Education. The main objective of this degree is to train engineers with a solid scientific base that can access the Master's Degree in Civil Engineering, with the best preparation possible.
Why study the degree
The academic, scientific and professional reasons to study this title are based on what has been designed:
To form university graduates with rigorous physical-mathematical preparation oriented to the technique and with generalist preparation solid in multiple fields of the engineering, and in particular of the civil engineering.
According to a training model where the scientific method is the basis of the teaching and learning of the technique.
As a first stage of access to a fully regulated regulated profession with more than 200 years in Spain as the Engineering of Roads, Channels and Ports directly related to the civil construction sector, which is a benchmark at the international level and one Of the main engines of the Spanish economy.
Also this degree qualification allows the access to the regulated profession of Technical Engineering of Public Works: Specialty in Civil Constructions.
Structure of the Study
1st Course
Infinitesimal calculus I
Applied physics I
Linear Algebra I
Building Materials I
Topography and cartography
Infinitesimal calculus II
Drawing in civil engineering I
Applied Physics II
Linear Algebra II
Building Materials II
2nd Course
Calculation of Probabilities and Statistics
Drawing in civil engineering II
Differential equations
Material resistance
Applied Geology
Fundamentals of Computational Mechanics
Economy and company
Mechanics
3rd Course
Geotechnics I
Numerical Methods and Programming
Structures I
Hydraulics and Hydrology I
Roads
Geotechnics II
Organization and Management of Projects and Works and Legislation
Structures II
Maritime and Port Works
Hydraulics and Hydrology II
4th Course
Environmental engineering
Structural Concrete, Building and Prefabrication I
Metallic and Mixed Structures
Town planning
Hydraulic Works and Energy
Structural Concrete, Building and Prefabrication II
Railways
Art and Aesthetics in Engineering
Energy Resources Technologies
Engineering Programming Languages
History of Engineering
Art and Aesthetics in Engineering
Science of Materials
Expert Systems in Civil Engineering
Development Cooperation in Civil Engineering
Final Project
Professional and academic outputs
The students who attend the Degree in Technology of Civil Engineering aim to continue their studies in the Master's Degree in Civil Engineering of Roads, Channels and Ports; For which this degree has been specifically designed. In this way, the fields of development of this degree are directly linked to the development fields of the Roads, Channels and Ports Engineers (who will have completed this degree together with the Master's Degree in Road, Channel and Port Engineering).
Thus, once finished the degree and the Master can develop professionally in:
Design and development of engineering projects
Planning, execution and construction in Engineering
Management and management of companies and institutions
Planning and strategy
Technical and scientific advice
Advanced Consulting
Maintenance and operation of infrastructures
Free exercise of the profession of Civil Engineer, C. and P.
Public function (administration and engineering)
Mathematical modeling and advanced simulation
Research, development and innovation
In areas such as:
Civil Engineering projects
The construction
Energy (infrastructures, generation, production, distribution, ...)
The structures (bridges, viaducts, footbridges, walls, industrial buildings, sports facilities ...)
The Engineering of the Land (tunnels, underground works, foundations, ...)
Hydraulics and hydrology (rivers, rivers, canals, distribution networks, river basins, groundwater, ...)
The sanitary and environmental engineering (supply, sanitation, purification stations, ...)
The ports and coastal actions (ports, marinas, dikes and piers, regeneration of beaches, ...)
Logistics and transport (goods, people, distribution, organization of transport, ...)
Roads, railways and airports (roads and motorways, highways, airports, ...)
Urban planning and spatial planning (general planning, spatial planning, ...)
The building
Among other fields related to engineering such as aeronautics, medicine, etc ...
Recommended profile
It is necessary that the students who intend to enter the Degree in Technology of Civil Engineering have a scientific-technical profile, with knowledge of physics, mathematics, technical drawing and chemistry at the baccalaureate level, as well as predisposition for experimental sciences.
Common access requirements
In order to request a place, one of the following access requirements established in art. 2 of RD 1892/2008:
To be in possession of the title of Bachillerato, or equivalent, and to pass the Test of Access to the University (PAU)
Comply with the requirements for access to the university in the educational systems of member states of the European Union or other states with which Spain has signed international agreements in this area.
Have passed the University Access Test for over 25 years, or have it passed, in the University System of Galicia, according to previous regulations.
Have passed the university entrance test for those over 45 years.
Possess a title of superior technician of professional formation, teachings of plastic arts and design or superior technical technician, or equivalent titles.
Possess an official university degree, a degree from correspondents to the previous order of university education (graduate, graduate, engineer, etc.) or equivalent degrees.
To be able to access the university according to educational orders prior to that established by Royal Decree 1892/2008, of November 14, not contemplated in the previous sections.
Last updated Mar 2020
About the School
The University of A Coruña is a public institution whose primary objective is the generation, management and dissemination of culture and scientific, technological and professional knowledge through t ... Read More
The University of A Coruña is a public institution whose primary objective is the generation, management and dissemination of culture and scientific, technological and professional knowledge through the development of research and teaching.
Read less
A Coruña ,
A Coruña ,
A Coruña ,
A Coruña ,
A Coruña ,
A Coruña ,
A Coruña ,
A Coruña ,
Ferrol ,
Ferrol
+ 9 More
Less