Degree in audiovisual communication
Program Description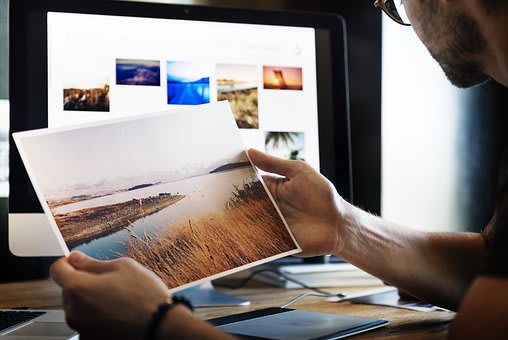 Introduction
The Degree in Audiovisual Communication Provides the university education of an area of ​​scientific and academic knowledge and a field of professional exercise consolidated and widely extended.
Among its objectives is to train professionals specialized and technically prepared for audiovisual creation in digital environments, for television, the internet and any other multimedia. That is why new media and the creation of 3D content (animation, video games, special effects) are fundamental pillars in the orientation of the program of studies.
The balanced acquisition of the set of knowledge and skills of the degree will guarantee the graduate in Audiovisual Communication an adequate preparation for his later working life.
Why study the degree
From the webdocumental to the animated short film through the transmedia and video games, the Faculty of Communication Sciences trains its students for directing, producing and producing in audiovisual media, scriptwriters, production designers, interactive and multimedia content, Animators, special effects specialists and video game developers, among others.
What is learned
Within the formation of the degree there are subjects such as graphic expression, photography and lighting, applied design, editing and editing, audiovisual production, realization, script, production design, audio or musical and sound environment.
This degree adds the Design and Animation module that differentiates the curriculum of the student respecting the other degrees of communication offered in Galicia, which results in a qualitative advantage over others in a world as competitive as the current one. Within this module are subjects such as infography and 3D animation, digital postproduction (VFX) and special effects, video games or 3D interaction.
Other important subjects within the degree are those oriented to new media and media such as multimedia communication strategies, transmedia, mobile devices, or web formats and tools.
Finally, the postgraduate offer also allows specialization in audiovisual production and journalistic editing, radio communication or protocol, among others.
Structure of the Study
1st Course
Oral and written communication
History of Radio, Television and Multimedia
Technological Foundations of Audiovisual Media
Graphic expression
Communication and Cultural Industries
Law
History of Cinema and Animation
Audiovisual Sector
Real Estate Management
Business
2nd Course
Audiovisual Journalism
Advertising
Corporate communication
Audiovisual Fiction
Audience Study
Applied Design
Audio
Computing for Web and Video Creation
Script
Television Formats and New Media
3rd Course
Audiovisual Analysis
Photography Direction: Camera and Lighting
Theory and Practice of Editing and Assembly
3D Infographics
Production Design and Artistic Direction
Infographics 3D- 2
Multimedia Creation Tools
Sound and Musical Atmosphere
Multimedia Communication Strategies
Advanced Web Tools
Video game
Multimedia Creation Workshop
Professional English Use
4th Course
Audiovisual Organization and Production
Audiovisual production
Digital Postproduction
3D-1 Animation
Animation 3D-2
Final Project
Special Effects in Animation
Professional use of Galician
Multimedia on Mobile Devices
3D Interaction
Practices
Home
Professional and academic outputs
Professional environment in which it is located
The professional environment is that of communication that encompasses all digital production from television, new media, advertising, cinematography, animation and video games.
Professional and academic outputs
Career prospects: Director, screenwriter and audiovisual director, producer and audiovisual manager, production designer and visual and sound postproduction, video game designer, animator.
academic outputs: Researcher in audiovisual studies. Researcher in new media.
Recommended profile
Taking into account the characteristics and objectives of the curriculum, the ideal or recommended admission profile for future students should be adapted to the following characteristics:
Interest in culture in general and audiovisual in particular.
Predisposition to innovation and adaptation in the field of information technology given the special technological content provided by the degree of the University of Coruña, essential to address the complex world of new media.
Ability to observe the environment and provide novelty in a creative way.
Capacity for collaborative work, organization of time and management.
Common access requirements
In order to request a place, one of the following access requirements established in art. 2 of RD 1892/2008:
To be in possession of the title of Bachillerato, or equivalent, and to pass the Test of Access to the University (PAU)
Comply with the requirements for access to the university in the educational systems of member states of the European Union or other states with which Spain has signed international agreements in this area.
Have passed the University Access Test for over 25 years, or have it passed, in the University System of Galicia, according to previous regulations.
Have passed the university entrance test for those over 45 years.
Possess a title of superior technician of professional formation, teachings of plastic arts and design or superior technical technician, or equivalent titles.
Possess an official university degree, a degree from correspondents to the previous order of university education (graduate, graduate, engineer, etc.) or equivalent degrees.
To be able to access the university according to educational orders prior to that established by Royal Decree 1892/2008, of November 14, not contemplated in the previous sections.
Last updated Mar 2020
About the School
The University of A Coruña is a public institution whose primary objective is the generation, management and dissemination of culture and scientific, technological and professional knowledge through t ... Read More
The University of A Coruña is a public institution whose primary objective is the generation, management and dissemination of culture and scientific, technological and professional knowledge through the development of research and teaching.
Read less
A Coruña ,
A Coruña ,
A Coruña ,
A Coruña ,
A Coruña ,
A Coruña ,
A Coruña ,
A Coruña ,
Ferrol ,
Ferrol
+ 9 More
Less