Program Description
Establish a career as a data scientist who possesses the analytical tools necessary for extracting knowledge from data. Data science is a new interdisciplinary/multidisciplinary field experiencing rapid growth due to the availability of vast and complex real-world data. AUC's data science program combines the fields of probability, statistics, mathematics, machine learning, databases, and modern programming languages such as R and Python. This multidisciplinary program provides students with tools for the generalizable extraction of knowledge from data.
Who it's for:
The program is for students who wish to learn how to deal with the problems associated with current and future types and amounts of data and how to solve those problems.
What you'll learn:
Students will learn the concepts, techniques, and tools that they need to deal with various facets of data science practice, including data collection and integration, data editing, exploratory data analysis, descriptive modeling, predictive modeling, evaluation, and effective communication. Working with data requires the mastery of a variety of skills and concepts, including those traditionally associated with probability, statistics, mathematics, and computational science.
Where it can take you:
Graduates will be able to pursue a career in making evidence-based decisions in various business establishments and governmental organizations.
Admission requirements:
Degree-seeking students at other recognized institutions who wish to augment their education by enrolling for a period of time at AUC are invited to apply for admission as visiting study-abroad or non-degree students. Since AUC is both a U.S.-accredited institution and one recognized by the Ministry of Higher Education in Egypt, students from most universities around the world are able to transfer credits earned at AUC to their home institutions. Study-abroad or nondegree applicants must submit application materials that include post-secondary-school transcripts, letters of reference, and a study plan approved by their home university. Information about the application deadlines and the specific documents that applicants must submit to complete their files are available on the AUC website at www.aucegypt.edu/admissions.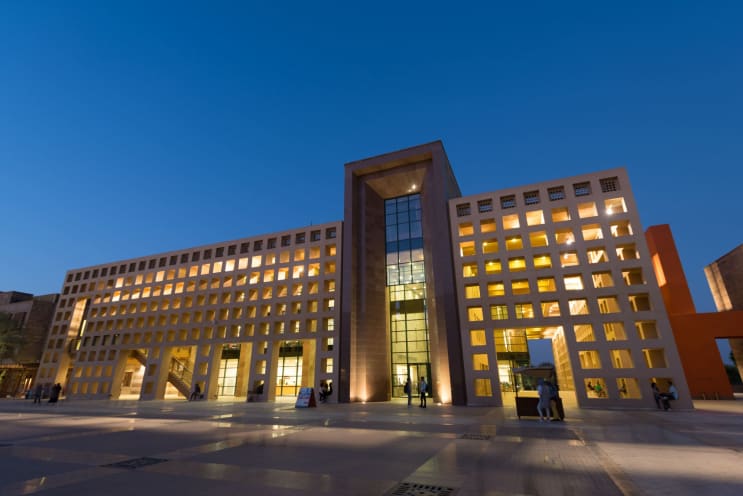 Declaration criteria:
Students must have completed all the criteria courses.
Students must have achieved an overall GPA of at least 3.3.
Students must complete a successful interview with the director of the data science program. The goal of the interview is to determine if the student possesses the aptitude, genuine interest, seriousness, and work ethic required.
Click here for declaration at the gate forms (data science and actuarial science maintain the same entry requirements).
Expert faculty:
Sherif Aly: Sherif Aly '96 (Ph.D., George Washington University) is a professor of computer science and engineering, as well as a professional engineer with significant industrial and governmental consultation experience. His prime research interests include the interdisciplinary aspect of mobile and pervasive computing. Aly has worked in both governmental and academic entities, holding positions such as senior scientist of innovation and entrepreneurship for the Egyptian government, senior member of technical staff for General Dynamics and visiting scientist at the National Institute of Standards and Technology in the United States. He has received numerous national and international awards for outstanding performance and has earned international recognition for exceptional teaching.
Ali Hadi: Ali Hadi (Ph.D., New York University) is a distinguished university professor and chair of the Department of Mathematics and Actuarial Science at AUC. He is also the founder of the actuarial science program and former vice provost and director of graduate studies and research. Before joining AUC, Hadi taught at several international universities, including Cornell University (USA), the University of Castilla-La Mancha (Spain), the University of Neuchâtel (Switzerland), University Carlos III of Madrid (Spain), the University of Cantabria (Spain), Umeå University (Sweden) and New York University (USA). Hadi has written five books, four book chapters and more than 100 articles in refereed journals. He is an elected fellow of the American Statistical Association and an elected member of the International Statistical Institute.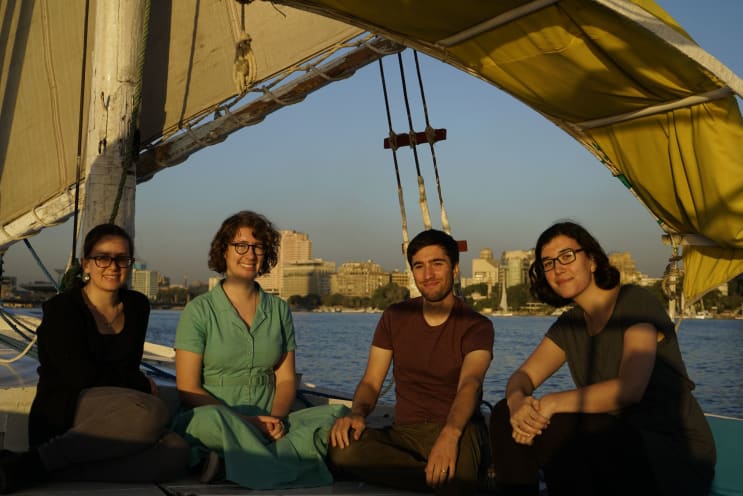 Last updated Jul 2020
About the School

The American University in Cairo (AUC) is a premier English-language institution of higher learning. The university is committed to teaching and research of the highest caliber.
The American University in Cairo (AUC) is a premier English-language institution of higher learning. The university is committed to teaching and research of the highest caliber.
Read less