Career in Senior Concept artist Specializing in Sculpting and Animation
Home ›
Bachelor ›
Career in Senior Concept artist Specializing in Sculpting and Animation
Read more about this program on the institution's website
Program Description
Concept-Art Illustration
Would you like to work in the film or video game industry? Have you ever thought about how exciting it would be to work for a great illustration company? Here you will discover all the techniques of the professionals, the keys and their tricks. We will teach you the technical knowledge to take your art to another level and how to design fantasy, real or fictional worlds that later will become small or large film productions, television, video games, etc. Your imagination has no limits, discover how to focus your talent on a future profession.
Character Animation
From "Fundamentals of Animation" through "Body Mechanics" to "Acting", this Master will give you the knowledge to not only make your characters real, if not more importantly, credible. Using current techniques and tools from the industry, we will learn the art of Animation.
The student will learn the internal structures and production processes of audiovisual companies focused on animation cinema, video games and advertising. He will finalize his academic training with a reel of his best animation work done during the master's degree, which will be his letter of introduction to enter the industry of the sector and thus acquire his first job as a character animator.
Sculpting Extreme
Learn how to work in "Sculpting" mode to create the most complex and detailed 3D models on the market. You will learn to design and model characters for the different sectors of 3d. You will learn human anatomy and its sculpture techniques. From the initial idea to the sculpt, detailed, textured and implementation. All this applied to the different styles. Cartoon, realistic, creature design and any character you can imagine using all the techniques and secrets of the industry.
You will learn how to use Zbrush in depth and combine it with other 3D packages, implementing the power of creation exponentially.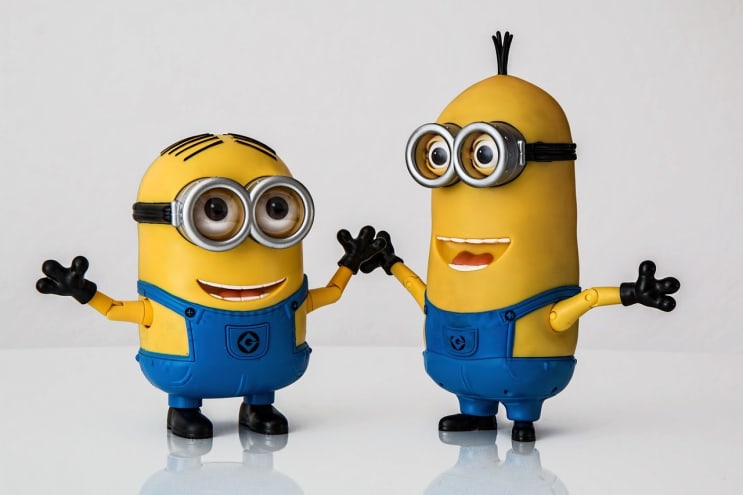 You can train in three different ways:
On-site: Classes are 3 hours a day from Monday to Thursday at our facilities.
Telepresence: Students connect live with the teacher and their classmates from Monday to Thursday 3 hours a day. Once the classes are over, they hang out on the virtual campus to see them again as many times as needed.
Online: Students have time freedom to access the classes recorded and uploaded by the teachers every day, and they have a weekly hour of tutoring with the teacher to resolve any doubts they may have.
Syllabus: Concept-Art Illustration Module
Basics
Month 1
Photoshop introduction
Basic Geometric Shapes
Basic rules of light
Types of light and shadow
Basics of Perspective (1 PF)
Basic Anatomy
Materials: Basic
Month 2
The Value (Grayscale)
Materials: Intermediates
Basic Anatomy
Basics of Perspective (2PF)
Proportions
Complex Geometric Shapes
Month 3
Basics of Perspective (3PF)
Basic Anatomy
Vehicles and complex objects in perspective
Month 4
Advanced Perspective (1 PF, 2 PF, 3 PF)
Scenarios and camera angles
Light and shadow
Month 5
Advanced Anatomy
Theory of color
Materials: Advanced
Landscape painting
Concept Art
Month 6
Advanced Anatomy
Search for references and generation of ideas
Making thumbnails (thumnails)
How to create your own brushes and custom shapes
Composition, Law of thirds
Design through silhouettes
Props Design
Month 7
Advanced Anatomy
Interior and exterior design
Environments and backgrounds for video games
Weapon design
Phototexturing and mattepainting techniques
Month 8
Character design using silhouettes
Exploring the character through the line
Layer strategy in Photoshop
The occlusion pass
Turn arround the character
Month 9
Advanced Anatomy
Acting
Expressions
Layout
Agenda: Sculpting Extreme Module
Month 1
Presentation of the Master and its operation.
Applied theory character creation
Psychological profile of our character
Z Brush: Initiation - practice.
Sculpt 1: skull.
Anatomy: Proportions of the human body.
Drawing: Provide and fit.
Anatomy: The human torso
Z brush: phased work methodology.
Drawing: The Human Torso
Sculpt 2: The Human Torso
Anatomy: Upper extremities
Z brush: optimization and hardware resources
Drawing: Upper Extremities
Sculpt 3: Upper Extremities
Delivery: 2nd installment of a realistic character proposal Tasks from the previous week
Anatomy: Hands
Z brush: sculpture techniques
Drawing: hands
Sculpt 4: hands
Delivery: 3rd and last realistic character proposal and Tasks from the previous week
Month 2
Anatomy: Hands
Z brush: Blocking z spheres and other techniques
Drawing: hands
Sculpt 5: hands
Anatomy: Lower extremities
Z brush: sculpture techniques.
Drawing: Lower Extremities
Sculpt 2: Lower Extremities
Anatomy: The feet
Z brush: projection, layers and morphs
Drawing: Feet
Sculpt 2: The feet
Anatomy: The female torso
Z brush: sculpture techniques, projection, layers and morphs
Drawing: The Female Torso
Sculpt 2: The female torso
Month 3
Anatomy: The human head
Z brush: Retopology tool
Drawing: The Human Head
Sculpt 5: The Human Head
Anatomy: Portrait and reasonable similarities
Z brush: uv creation
Drawing: Portrait and reasonable similarities
Sculpt 2: Portrait and reasonable similarities
Theory: hair techniques
Z brush: Skin and subcutaneous details, pores, blemishes, veins and scars
Marvelous designer: Concepts
Sculpt 2: hair and lock sculpt
Theory: Fabrics and garments
Z brush: bake techniques
Z brush: extract techniques and sculpt hair and fibermesh techniques
Marvelous designer: Patterns and simulations
Sculpt 2: sculpt fabrics
Month 4
Applied Theory Cartoon Character Creation
Substance Painter: Initiation
Sculpt 5: Blocking
Marvelous designer: Personalization of our models.
Applied Theory Cartoon character creation, visual language.
Sculpt 5: Blocking
Marvelous designer: Engarment and morphers
3d Max polygonal modeling
Low polygon concepts
Retopology in 3D Max
Retopology in Maya
Retopology in Blender
Unwrap uvw 3D Max
Month 5
Substance Painter: bake and texturing techniques
Polygonal hard surface modeling
Prop modeling
Vehicle modeling
Substance Painter: texturing techniques
Basic setup and character pose
Month 6
Substance Painter: bake and texturing techniques
Polygonal hard surface modeling
Prop modeling
Vehicle modeling
Substance Painter: Texturing techniques Hand Paint characters
Marmoset viewer: Initiation
Implementation in Marmoset Viewer
Enviroment modeling
Procedural modeling
Prop modeling for enviroments
Trees, rocks and ruins
Month 7
Bake techniques with Xnormal
Polygonal hard surface modeling
Prop modeling
Vehicle modeling
Substance Painter: Texturing techniques Hand paint props
Marmoset Viewer Lighting
Month 8
Marmoset Viewer Bake and animation
Marmoset render
Enviroment modeling
Procedural modeling
Month 9
Marmoset Viewer Bake and animation
Marmoset render
Feedback on final projects
Focus and tips for personal Reel
Post production in Photoshop and After effects
Final delivery of Master
Agenda: Character Animation Module
Month 1
Introduction to animation in Maya
Principles of animation
In this first month we are going to learn what is necessary to understand the interface of the program with which we are going to work in this course: Maya.
We will break the hand by solving doubts such as what animate implies, what is the fundamental role of an animator in the industry and we will establish an adequate work pipeline helping us with small exercises with the twelve principles of animation:
Stretch and shrink
Anticipation
Times of actions
Animation arcs
Beauty of the character
Exaggeration
Solid Poses
Secondary action
Braking and Acceleration or Staging
Staging
Direct action and pose to pose
Continued action and overlapping action
Month 2
Introduction to Anatomy
The basis for creating a good pose is to understand the weights of a human body.
We will see anatomical drawing, completely analytical. We will draw well in traditional or digital, depending on the student's comfort.
Months 3 and 4
Realistic animation and initiation to body mechanics
We will start with body mechanics, the mechanics of the human body, understanding how arches move and flow. We will ask ourselves questions such as how much the body weighs, how much mass it has, how it moves.
We will translate all that into 3D language.
After that, we will use the knowledge from the previous month and combine lipsync and body mechanics to make way for the full realistic animation.
Month 5
Storyboard
Once we have seen the twelve principles of animation, we will focus on making a good pre-production: understanding the plans, knowing how to apply them, understanding what we want to tell, and how we are going to do it. Draw the poses of our characters and learn to emphasize them. We will study movie scenes together.
Month 6
Lipsync and acting
In this month we are going to focus on expressions and dialogues. We are going to study how our characters express themselves and what phonemes we must use to use audios.
We will understand how a face works on an anatomical level and how to apply the principles of animation in dialogues, turns and human expressions.
Study of emotions
The eyes
Center of interest
Behavior
Month 7
Animation cartoon
We will see what differentiates the movement from a realistic character to a cartoon one. We will understand the exaggeration that this causes, the morphology of a cartoon character, since it does not necessarily have to be governed by real physical laws: they can be made of meat, but also rubber, or rock, and that must be reflected in their weights.
We will see what we learned in months 3, 4 and 5, and we will add more information.
Month 8
Quadruped animation
How to animate quadrupeds is a complex task, since they do not have the same morphology as bipeds, this month we will treat them separately, applying the techniques of the previous months and using them to our advantage so that, thanks to this, the student Learn to extrapolate movement not just to quadrupeds, but to anything.
Felines / canines / equines.
Month 9
Interaction between 2 or more characters
Using everything we have learned throughout the master, to plan a scene between two or more characters:
Who has the action
What is your motivation
Where it goes
How the secondary character reinforces the active character
Accelerator module
Pre-production of the project
Construction of the project pipeline
Pipeline structuring with Shotgun

Follow-up assignments
Optimize the Gantt chart
Productivity parameterization
Timing assignment and team milestones
Tracking of production phases
Cloud connection Desktop Experience in person and online
Online project visualization
Share management
On-screen feedback
Multitasking review
Reduction of uncertainty in productivity analysis

SCRUM methodology learning
Production
Calendar calculation
Feasibility metrics
Testing
Quality assurance
Game pitch
Marketing plan
Launch - prelaunch
Market evaluation for departure dates
Preparation for launch
Pitch preparatory
Presentation at events
Project presentation court
Presentation to the public
Teachers with real experience
Top teachers
Jose Mas
Lead Animator at Ilion Animations Studios
Jose Mas, Lead Character Animator at Ilion Animation Studios, has been working in the animation industry for over 18 years. Muf, Keytoon, Kandor, Sony, Mac Guff, Ilion ... all of them helped me to be the professional and even more importantly the person that I am today.
Anfrank Ponce
3D Character Animator
He has worked at Baraboom! animating dinosaurs for Felix & Paul Studios in the promo for "Jurassic World - Blue", 3D VR experience. He worked in post-visualization animating characters in the movie "The Nutcracker and the Four Kingdoms" for Walt Disney. He collaborated in the advertising spot "Space clones!", For Funko Pop!,. He worked in Paris on Illumination MacGuff, animating characters for short films for the Minions and The Grinch.
Jorge Momparler
Concept Artist at Gameloft
Concept-artist and illustrator. He has worked on dozens of projects for video games and producers of the caliber of GAMELOFT. He has been an illustrator of covers and interior images for Comics, ConceptArtist and texture supervisor at Magoproductions for the animated series "The Flying Squirrels".
Andros Martínez
Senior Concept Artist
I have worked as a Marketing artist in mobile and Steam indies studios as "Feral Fury", I have worked as an instructor for Animschool, I have also worked in pre-production of films for London Studios. I spent a month in Toronto as an internship at Imaginism Studios receiving mentoring from people like Bobby Chiu, Key Acedera and Alvin Lee.
Angel Rams
Freelance Illustrator and Cartoonist
My full name is Ángel Rams Figueroa, I was born in Valencia, Spain, in 1982. Although I have a degree in construction engineering, my true passion has always been art. I was taught by a professional comic artist for a few years and then learned on my own. My professional experience has been related to illustration, comics, stage design for hotels, water parks, themed architecture.
Juan Antonio Valverde
Concept, Visual & Story Artist
Graduated in Fine Arts from the Polytechnic University of Valencia (UPV), in 2005, and with a Professional Training Degree 2 in computer systems programming and a Master in Graphic Design, Juan Antonio develops his professional activity as a Freelance in Illustration and Graphic Design from the year 2012. He has had the opportunity to exhibit his works 5 times in his hometown (Valencia), and once as a guest at the Animazing Gallery in New York (USA), in Rodez (France), in the area of the medieval castle Belcastel.
Rafa Costa
3D Generalist in Elite 3D
3D Artist and Concept Artist.
He has worked since 2003 for advertising agencies, design studios and architecture companies.
He has participated in different projects such as: events, corporate videos, music videos, television shows, documentaries, films, commercials and video games, such as BattleField 4, Mafia III or Star Citizen.
Nacho Lapuente
Character Artist at Elite 3D
Specialties: Digital Sculpting, Render, Skin, Hair, Fabric, Textured, Animation, Zbrush, VRay, MentalRay, Marmoset Toolbag 2, Unreal Engine 4.
He has worked on projects like Call of Duty Infinite Warfare or Hitman.
Hector godoy
Senior Animator at Blue Sky Studios
Héctor Godoy started in the world of 3D animation when it was still crawling on the ground. His career went from national productions with Filmax Animation to Senior Animator at Blue Sky Studios (Ice Age, Robots, Rio, Epic).
Discover our exclusive Accelerator Program
Last year you will enjoy our 9-month acceleration program, which offers advice and training necessary for the development of all kinds of entrepreneurial projects. Take advantage of our Know how and all our facilities. Finish your training with a successful project and a professional demo-reel.
Work in a real studio
In the 9 months of accelerator you will work on a real project, a project with its objectives, its timings, its deadlines as in a real production company. You will know how to work in a video game or cinema development studio doing a real project, your project.
Your own startup
Do you want to develop your own project? If you have a good idea here you can carry it out. Or if not, you can always join the many ideas that we propose and launch ourselves, whether as a graphic designer, modeller, programmer, etc.
Real publishers
The main objective is that the projects see the light. For this reason we have different financing, distribution and promotion systems such as PlayStation Talents, which finance projects of up to € 200,000
Professional supervision
Because we know that working alone and without supervision is difficult. That is why the students of the accelerator will count from the first day with the help of our teachers and professionals who will supervise and provide constant help for the development of the project.
Custom installations
Working at home is very comfortable but it is not fruitful, we all know that. In our facilities you will work with your team in a professional environment, with a meeting room, a game room, food / drink machines and all the services of a company in the sector.
Multidisciplinary team
You will work with very different career students. Experts in video games, game design, programming, 3D modeling, animation, cinema, concept, all working as a team forming a link for future projects and ideas.
Employment exchange
We will take care of personally searching and managing job offers that may fit with the situation and preference of our students, both nationally and internationally.
Demo reel
And all this so that you have a professional demo reel, a specific demo reel for the job you want to develop, which you can attach to your cover letter or resume, which we assure you will open all doors to your professional future.
Register for free on our Virtual Campus
The most advanced campus in the world
We are the only school that has opened our campus to the entire world. Thousands of people, student or not, access our intranet daily to view videos, tutorials, lectures, demos, carry out missions and in general to interact with other students and professionals in the sector. A whole virtual world is waiting for you with infinite possibilities.
Create your avatar
Customize your room
Vocational training
Level up
Talk with your friends
Conferences and webinars
Exercises and homework
HD Videos
Last updated Oct 2020
About the School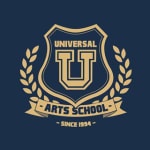 Founded in 1994, as a Center specialized in CGI - Computer Generated Images - (Infographics, 3D Animation, Video Games, Cinema, Advertising and Special Effects) and Digital Image (Graphic Design, Post ... Read More
Founded in 1994, as a Center specialized in CGI - Computer Generated Images - (Infographics, 3D Animation, Video Games, Cinema, Advertising and Special Effects) and Digital Image (Graphic Design, Post-Production, Viral Video, Short Film, Fashion Films and Web ). With more than 3 million hours of training, our methodology, a pioneer at the international level, allows us to find work in the most important top studios on the planet.
Read less