Program Description
The Center offers you courses and hands-on learning opportunities in business, innovation, entrepreneurship, and management. The Susan Wray Sullivan '51 and Pike H. Sullivan Center for Business and Entrepreneurship equips you with critical reasoning skills, communication skills and a well-rounded perspective essential to leadership roles in any career field. The College's local business ties provide students with unique opportunities to network with guest lecturers and participate in business workshops. The Center's advisors, along with the Office of Experiential Learning and Career Services, assist you with planning out courses, securing local internship placements, and helping you develop your entrepreneurial skills. It's because of this personal attention and guidance that you will become acclimated to change, learn about yourself, and leave Wells prepared for your entire career.
Course Offerings
The Center allows you to personalize your experience by choosing courses that match your interests and passions. Through these business courses and individualized study, you are able to explore growing career fields in:
Marketing
Innovation, Creative Problem Solving
International Business
Personal and Organizational Finance
Economics
Business Strategy
Entrepreneurship
Human Resources
Business Ethics
Innovation Lab
The state of the art Innovation Lab teaches how to achieve breakthrough solutions to any kind of problem in any field using design thinking, creativity, collaboration, and prototyping. The Lab is notable for being the only College to make OpenIDEO, run by the number one innovation firm and inventor of the laptop, IDEO, Challenge part of a class assignment.
Students focused on "How might we better connect food production and consumption," collaborating with a global online community and following the three development phases of inspiration, conception, and evaluation to collectively solve the challenge.
Business Administration (4+1)
Wells B.A. + Clarkson M.B.A.
Wells has a formal agreement with Clarkson University in Potsdam, New York. This allows Wells students graduating with a B.A., who have taken the required business foundation courses, to apply for a one-year M.B.A. program at Clarkson and complete the program within one academic year. The Clarkson M.B.A. program is intensive and rigorous with an integrated curriculum that focuses on the global environment, technology in the workplace, teamwork, leadership, and integrity.
Student Entrepreneurship Competition
Every year, students work in teams to develop novel products and services and compete for cash prizes. Students focus on creative solutions to problems in either the for-profit or not-for-profit categories. During the week, guest speakers and special events are featured leading up to the contest and student presentations to the Wells community.
Last updated Feb 2018
About the School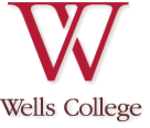 The exploration of ideas from multiple perspectives. Connection with a close community of professors and friends. Seminar-like classes that allow for deep discussion and scholarship. An emphasis on ex ... Read More
The exploration of ideas from multiple perspectives. Connection with a close community of professors and friends. Seminar-like classes that allow for deep discussion and scholarship. An emphasis on experiential learning, collaboration and real-world
Read less