Program Description
Business Information Technology (BBA)
This 3.5- year programme aims at developing the students' knowledge and skills needed to make full use of the modern Intranet and Internet technologies in business. The programme provides qualifications to design and implement information systems using modern application development methods and tools. Special focus is placed on graphical software and user interface design and also on the use of object and component technologies. Study opportunities include also business environment studies.
You will be extensively trained in ICT and learn to design and implement IT applications. Furthermore, the programme involves a great deal of business studies and you will become an effective communicator in the English language. The learning method is practice-oriented. In addition to studying theory, you will acquire practical skills working in close contact with companies in the Lahti area, as a trainee and in various ICT projects. Towards the final
stage of your studies, you will write a thesis where both your theoretical knowledge and practical skills are combined in the form of a research project carried out to a case company.
Career opportunities
BBA is a generally acknowledged degree and is thus valid in international job markets.
The International Degree in Business Information Technology provides an excellent opportunity to work e.g. as information systems analysts, eBusiness designers and webmasters in Finland and abroad.
Last updated Feb 2018
About the School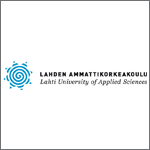 Lahti University of Applied Sciences (LUAS) is a multidisciplinary higher education institution. The Bachelor's and Master's degree programmes at LUAS have been designed to respond to the demands and ... Read More
Lahti University of Applied Sciences (LUAS) is a multidisciplinary higher education institution. The Bachelor's and Master's degree programmes at LUAS have been designed to respond to the demands and development needs of business and industry. Active collaboration with business, industry and other organisation are an integral part of studies. LUAS is located in Southern Finland, 100 km from the capital Helsinki. It is a regional centre of expertise with over 5,000 students and approximately 250 full-time teaching staff. Annually LUAS also employs about 70 part-time teachers from other academic institutions, business and industry. Lahti University of Applied Sciences operates in the fields of business, design and communication, fine arts, music and drama, tourism and hospitality, social and healthcare, technology and engineering. LUAS has over 20-degree programmes with over 40 specialisation lines. Two Bachelor's and one Master's degree programmes taught entirely in English. Lahti University of Applied Sciences offers Bachelor's and Master's degree studies in the following fields: Business Design and Communication Technology and Engineering Social and Health Care Tourism and Hospitality Management Fine Arts Music and Drama
Read less