Bachelor's in Manufacturing Management
Home ›
BSc ›
Bachelor's in Manufacturing Management
Program Description
Get yourself noticed and learn the skills that industry employers are seeking – with your Bachelor of Science degree in Manufacturing Management. You will learn how to manage people, processes, and equipment in a manufacturing environment.
The face of the industry as we know it has changed forever. Learn the skills you need to succeed in today's manufacturing, including: the supervision of manufacturing processes, management of human and mechanical resources within budgetary and schedule constraints, and assurance of lean manufacturing processes, resulting in high-quality products.
With a bachelor's degree in Manufacturing Management, you will gain the skills and knowledge that include an understanding of: operations management, manufacturing supervision, lean manufacturing, green manufacturing, manufacturing logistics, industrial safety, production planning and control, quality management, team dynamics, purchasing, and customer service.
You will earn 121 college credits and along the way will have the opportunity to earn nationally-recognized, portable credentials from the Manufacturing Skill Standards Council (MSSC) including: Certified Production Technician (CPT) credential; Green Manufacturing credential; and Certified Logistics Associate (CLA), leading to the Certified Logistics Technician (CLT) credential.
Specific careers and professions available to the graduates of this program:
Customer Service Representative
Facilities Supervisor
Field Service Representative
First-Line Supervisor
Human Resources Administrator
Inspection Supervisor
Inventory Manager
Logistician
Maintenance Supervisor
Manufacturing Supervisor
Production Controller
Production Planner
Purchasing Agent
Quality Manager
Safety Supervisor
Shipping & Receiving Supervisor
Program Outcomes
Upon successful completion of all Manufacturing Management program requirements, graduates will be able to:
Earn nationally recognized, portable credentials from the Manufacturing Skills Standards Council; CPT, CPT-Green, and CLT.
Contribute to manufacturing system technology and quality management, with an understanding of Lean Six Sigma tools.
Control the flow of material with appropriate process documentation in the most efficient manner, while employing lean principles, operational flow strategies, value stream mapping, inventory control, and scheduling.
Establish quality assurance processes and train staff to meet quality audits.
Apply management competencies toward human capital and other resources in the manufacturing process.
Develop grades and standards of quality.
Develop acceptance sampling and inspection procedures.
Prepare and institute quality assurance mechanisms.
Control the movement of materials in the most efficient manner at the right time, to and from the correct place in the required quantity.
Conduct safety audits through a comprehensive approach to problems of environment, health and safety in the workplace, including meeting OSHA and EPA standards.
Create sound marketing strategies that ensure sustainability for the modern manufacturing business in traditional and online environments where social media is an integral part of the marketing plan.
Develop skills to manage operations and strategically plan for the long-term viability of a manufacturing business for the purpose of promoting the mission, vision and core values.
Apply financial metrics to the manufacturing decision making process.
Apply stakeholder relevant competencies in support of customer desires and needs.
Demonstrate competency in the research, product development and test process, including the handoff between processes as it applies to manufacturing.
Develop professional networks in government and industry.
Last updated Dec 2018
About the School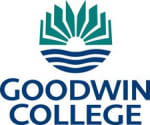 Goodwin College is an innovative learning community that empowers hard-working students to become sought-after employees.
Goodwin College is an innovative learning community that empowers hard-working students to become sought-after employees.
Read less