Bachelor's in Management and Leadership
Program Description
I really enjoy the accelerated Management and Leadership classes at Goodwin. I can finish quicker than at other schools and get my degree in a shorter amount of time.
— Cher Baten, Management and Leadership Student
Everyone recognizes great managers and leaders when they see them. Chances are they weren't born that way; they learned and developed over time.
Our bachelor's degree in Management and Leadership will teach you what you need to know to advance within your current organization or to get your foot in the door of that company you've always wanted to work for.
Our Management and Leadership Program
With management and leadership training, you will learn to manage innovation, change, and talent development. You will also become experienced in the science of interpersonal skills — effective communication is the cornerstone of all successful relationships. Learn the skills that employers are looking for, including:
Communication
Employee Development
Ethics
Facilitating Change
Leadership
Mentoring
Supervision
Teamwork
Making Your Life Easier
You can complete your Management and Leadership degree quickly without sacrificing a quality education. All of your core classes are offered in 7 1/2 week formats, so you can get twice the amount of coursework done in the same amount of time it would take you to complete one class at some other colleges. For your convenience, our Management and Leadership degree is offered in hybrid and online formats. Our Admission officers can advise you on the best ways to apply transfer credits, prior learning, and work and military experience toward your degree. Our program, designed with you in mind, puts you on your way to graduation sooner than you imagined.
Our Students
Working full or part-time jobs and caring for their families, many of our students have very busy lives. We get it – that's why our program's convenient offerings and coursework allow you to balance your studies with life outside of the classroom. Whether you are a degree completion student; a business professional working to enhance your skills; or a new student pursuing a career-focused education, our bachelor's degree in Management and Leadership is right for you.
Scholarship Opportunity
Students taking three or more classes per semester who maintain a GPA of at least 3.0 are eligible to receive a scholarship of 40% off their tuition.
Program Outcomes
In addition to the general program outcomes expressed by the Department of General Education, participants who successfully complete of all management and leadership program requirements will be able to:
Analyze effective organizational change
Integrate components of successful organizational communication across multi-cultural perspectives
Assess worker behavior and appraise performance management systems
Incorporate and support team-building skills
Assess effective organizational leadership development
Evaluate and generate organizational ethical decision-making
Admission Requirements / Degree Completion Students
All general admissions requirements for Goodwin College must be fulfilled. Since this program also serves as a degree completion program, all previous courses taken outside of Goodwin College ought to be submitted for programmatic review at the time of application and before acceptance into the program to assess the students overall academic status. Transcripts from other institutions submitted after matriculation may not be accepted.
Degree completion students may transfer in up to 90 credits provided that they were earned from accredited institutions of higher education; not all transfer credits may be applicable to the degree; only credits earning a grade of "C" or higher will be accepted. Relevant CLEP exams, other recognized standardized tests for college credit and CBEs are acceptable at any time during the course of study.
Last updated Dec 2018
About the School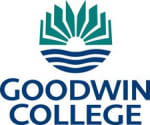 Goodwin College is an innovative learning community that empowers hard-working students to become sought-after employees.
Goodwin College is an innovative learning community that empowers hard-working students to become sought-after employees.
Read less