Bachelor's Program in International Relations
Home ›
Bachelor ›
Bachelor's Program in International Relations
Program Description
Program Details
Language of Instruction: English
Duration: 4 years
ECTS: 240
Entrance Exams: please consult the admission officer
Faculty: Institute of International Relations and World History
Overview
The Bachelor's program "International Relations" in English is committed to excellence in leadership, public policy, and international relations education. For more than 20 years, Lobachevsky State University of Nizhni Novgorod (UNN) has been educating professionals who serve in diplomacy, politics, public, private and non-profit organizations.
The program is hosted by the Institute of International Relations and World History of UNN in cooperation with a number of public and commercial organizations.
One of the main advantages of the program is an opportunity for learning a number of European and Eastern languages (at the student's choice). The program brings together the most important approaches to understanding the political world and international law, refining analytical and practical skills useful for a whole range of future careers and activities. It is a degree designed for those who like to draw connections among political, economic and social phenomena worldwide. It offers fundamentally based education underpinned by analytical rigor.
Our innovative, multi-disciplinary curriculum is delivered by top-class faculty and prepares our students for the leadership challenges of tomorrow. With a global outlook at the heart of everything we do, the program builds UNN's outstanding strengths in international research.
The B.A. in International Relations is intended for students wishing both to do graduate research afterward, as well as for careers in practical fields – domestic politics and diplomacy, international business, and intelligence analysis – areas demanding profound analytical skills coupled with impeccable foreign languages fluency.
The cluster of UNN "International Relations" programs is accredited by the National Center for Accreditation and Higher Educational Center of the Ministry of Education, P.R. China. The former is responsible for awarding ESG-ENQA label in accordance with European standards of education, while the latter guarantees compliance with standards and criteria of the Ministry of Education of China.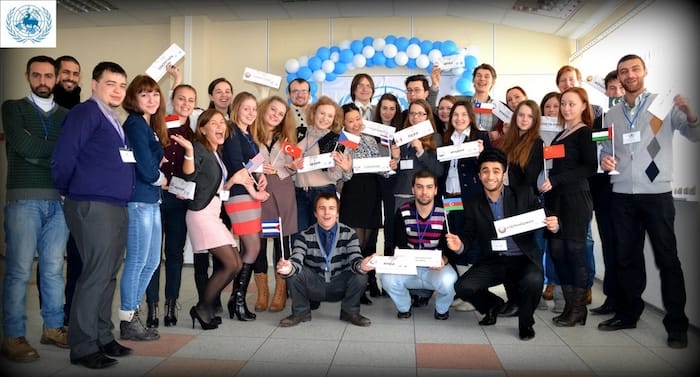 Careers
Our graduates effectively take up the following professional positions:
The staff of international organizations
Members of the diplomatic corps
Members of the legislative and executive branches
Law enforcement and special services officers
Experts and analysts
Translators
Researchers and teachers
UNN has signed cooperation agreements with state, municipal, commercial and public organizations. Under the agreements, international relations students undergo internships and practices in the following partner enterprises and institutions:
Nizhny Novgorod
Chamber of Commerce and Industry of Nizhny Novgorod
Export Development Centre
Association of Entrepreneurs of Nizhny Novgorod
Agency of Development of Cluster-based Policy
"Hesed Sarah" Charity Fund
Nizhny Novgorod Regional Division of the Party "United Russia"
Voluntary Company "Sphere"
Representation of the Republic Belorussia Consulate in Nizhny Novgorod
International Consulting Company "Expert Consulting"
Peace Problems and Conflict Resolution Research Centre of UNN
Moscow
Institute of Africa of Russian Academy of Science
Institute of Middle Eastern Studies of Russian Academy of Science
Republic of Cameroon Embassy in the Russian Federation
Republic of Ivory Coast Embassy in the Russian Federation
Republic of Burkina Faso Embassy in the Russian Federation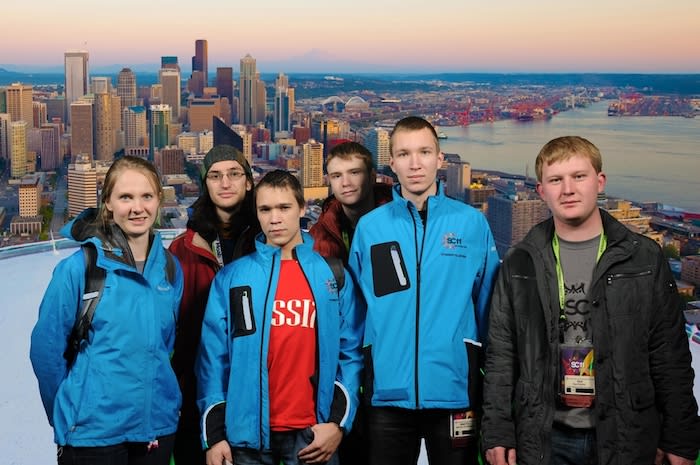 Undergraduate admissions
Step 1. Choose a program and check the entry requirements
Choose your career path and major from over 140 academic programs available at Lobachevsky University.
Step 2. Apply for Admission
Apply for Admission ONLINE. (If you have problems, please ask our Admission team for the PDF form.)
Submit a scanned copy of your international passport (all fulfilled pages)
Submit scanned copies of your original certificate(s) of higher secondary education and transcript(s)
Submit scanned copies of your health certificate (incl. TB test).
If the documents are issued not in English or French, the certified translation into Russian can be required.
Step 3. Complete your registration
Once you have been admitted to a degree program, you will receive a detailed Acceptance letter that clearly states the terms of enrolment and requirements for the program. If you accept the UNN admission offer, you will be sent a Learning Agreement you should sign and send back to the International Students Office. The University signs 2 copies of the Learning Agreement, registers and certifies them with its seal. Afterward, you will receive one copy of the signed Learning Agreement by e-mail.
Step 4. Pay the tuition fees
Tuition fees should be paid before your arrival at the University. This can be done by bank transfer to the University's account (you will find the account number in the Invoice). In this case, you pay the fee under the registered Learning Agreement and Invoice at your local bank and send a copy of the receipt to the University.
Step 5. Get an invitation and visa
In case all the recruitments stipulated in the Learning Agreement are fulfilled and your payment of fees is confirmed, the University addresses the Ministry of Internal Affairs (M.I.A.) of Russia to launch the invitation process. The M.I.A. issues an electronic invitation letter approximately 5 weeks after the University`s official request. The electronic invitation letter is required in order to obtain a student visa at the local Russian Embassy.
Step 6. Coming to Nizhny Novgorod
Now that you have completed registration, it's time to prepare for your stay in Nizhny Novgorod. Visit the section on practical matters to learn more about housing, insurance, visas, and other important matters.
After you obtain the visa and buy the plane (train) tickets to Nizhni Novgorod, please inform the University about the date of your arrival. On the additional request (please, contact your admissions officer), you can be met at Nizhny Novgorod airport or railroad station and guided to the University.
Students must come to Russia no later than one month before the expiry of the initial three-month visa in order to have enough time to prolong this student visa. The Ministry of Internal Affairs may refuse to prolong your visa if you come to Russia later than this date.
Note: It is a must to come to the International Students Office (UNN, build. 2, office 306) and to the Visa and Immigration Support Office (UNN, build. 2, office 305) on the first working day after your arrival in Nizhny Novgorod in order to be registered in the M.I.A..
Last updated Feb 2020
About the School

UNN is one of the top classical universities in Russia. As an innovative university, the University of Nizhni Novgorod provides high-quality research-based education in a broad range of academic disci ... Read More
UNN is one of the top classical universities in Russia. As an innovative university, the University of Nizhni Novgorod provides high-quality research-based education in a broad range of academic disciplines. The combination of high educational quality and accessibility of education due to a great variety of academic programs and forms of training is a distinctive feature of the University. By the decision of the Russian Government, UNN was awarded the prestigious status of a National Research University in 2009.
Read less