Bachelor's Program in Fundamental Informatics and Information Technology
Home ›
Bachelor ›
Bachelor's Program in Fundamental Informatics and Information Technology
Program Description
Program Details
Language of Instruction: English
Duration: 4 years
ECTS: 240
Entrance Exams: English Language, Mathematics
Department: Institute of Information Technologies, Mathematics and Mechanics
Overview
The Bachelor's program "Fundamental Computer Science and Information Technology" in English delivered by IITMM is aimed at training experts in high-level programming for hi-tech companies of the information industry.
Lobachevsky University and IITMM are engaged in successful cooperation with major international IT companies (Cisco Systems, Intel, Microsoft, NVIDIA, IBM, MERA) that provide the University with advanced computer equipment and software. This ensures that the educational process is based on the latest achievements in this field of science and technology. At the University, there are research laboratories established with the support of Intel Corporation as well as educational centers of Microsoft and Cisco Systems.
The curriculum and program of studies have been developed with the account of the specific nature of this course intended for international students. Professors and teachers take into account different levels of international students' knowledge in mathematics and in computer sciences.
The program meets high European and international standards and a diploma is recognized by employers in Europe and makes it easier to apply for Master and Doctoral programs in other higher education institutions.
The program "Fundamental Computer Science and Information Technology" in English delivered by IITMM is accredited by the European Network for Accreditation of Engineering Education (ENAEE) and the Association for Engineering Education of Russia (AEER). The former is 'responsible for awarding authorization to accreditation agencies to award the EUR-ACE® label', which is aimed at facilitating both academic and professional mobility. The latter has membership in ENAEE, Washington Accord, and IPEA so that its criteria and procedures for accreditation are recognized by over 25 countries worldwide.
Careers
Our graduates work in senior positions in ministries and departments at various levels, in financial and credit organizations, in many famous IT-companies, at industrial and agricultural enterprises of various forms of ownership in more than 20 countries in all over the world.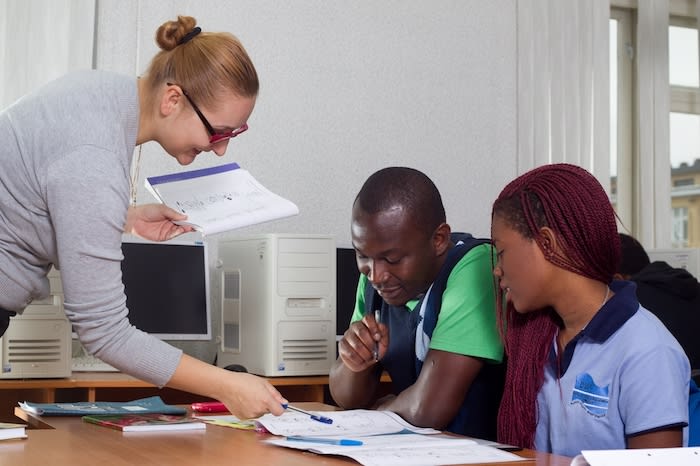 Undergraduate admissions
Step 1. Choose a program and check the entry requirements
Choose your career path and major from over 140 academic programs available at Lobachevsky University.
Step 2. Apply for Admission
Apply for Admission ONLINE. (If you have problems, please ask our Admission team for the PDF form.)
Submit a scanned copy of your international passport (all fulfilled pages)
Submit scanned copies of your original certificate(s) of higher secondary education and transcript(s)
Submit scanned copies of your health certificate (incl. TB test).
If the documents are issued not in English or French, the certified translation into Russian can be required.
Step 3. Complete your registration
Once you have been admitted to a degree program, you will receive a detailed Acceptance letter which clearly states the terms of enrolment and requirements for the program. If you accept UNN admission offer, you will be sent a Learning Agreement you should sign and send back to the International Students Office. The University signs 2 copies of the Learning Agreement, registers and certifies them with its seal. Afterward, you will receive one copy of the signed Learning Agreement by e-mail.
Step 4. Pay the tuition fees
Tuition fees should be paid before your arrival at the University. This can be done by bank transfer to the University's account (you will find the account number in the Invoice). In this case, you pay the fee under the registered Learning Agreement and Invoice at your local bank and send a copy of the receipt to the University.
Step 5. Get an invitation and visa
In case all the recruitments stipulated in the Learning Agreement are fulfilled and your payment of fees is confirmed, the University addresses the Ministry of Internal Affairs (M.I.A.) of Russia to launch the invitation process. The M.I.A. issues an electronic invitation letter approximately 5 weeks after the University`s official request. The electronic invitation letter is required in order to obtain a student visa at the local Russian Embassy.
Step 6. Coming to Nizhny Novgorod
Now that you have completed registration, it's time to prepare for your stay in Nizhny Novgorod. Visit the section on practical matters to learn more about housing, insurance, visas, and other important matters.
After you obtain the visa and buy the plane (train) tickets to Nizhni Novgorod, please inform the University about the date of your arrival. On the additional request (please, contact your admissions officer), you can be met at Nizhny Novgorod airport or railroad station and guided to the University.
Students must come to Russia no later than one month before the expiry of the initial three-month visa in order to have enough time to prolong this student visa. The Ministry of Internal Affairs may refuse to prolong your visa if you come to Russia later than this date.
Note: It is a must to come to the International Students Office (UNN, build. 2, office 306) and to the Visa and Immigration Support Office (UNN, build. 2, office 305) on the first working day after your arrival in Nizhny Novgorod in order to be registered in the M.I.A..
Last updated Feb 2020
About the School

UNN is one of the top classical universities in Russia. As an innovative university, the University of Nizhni Novgorod provides high-quality research-based education in a broad range of academic disci ... Read More
UNN is one of the top classical universities in Russia. As an innovative university, the University of Nizhni Novgorod provides high-quality research-based education in a broad range of academic disciplines. The combination of high educational quality and accessibility of education due to a great variety of academic programs and forms of training is a distinctive feature of the University. By the decision of the Russian Government, UNN was awarded the prestigious status of a National Research University in 2009.
Read less