Bachelor's Degree in Sea Captain
Program Description
Bachelor of Maritime Management
270 ECTS cr
Intake 25
Degree Programme of Sea Captain
Campus: Suojantie 2, Rauma
Important Dates
Application period: 13 March – 3 April 2019
Entrance exam: Online entrance exams
Studies begin: Autumn 2019
Apply in Studyinfo.fi
Applying takes place online at Studyinfo service:
Bachelor of Maritime Management, Sea Captain, full-time studies, Rauma
The entrance examination consists only of a written online examination.
To pass the online examination and to be available for student selection, the applicant is required to get at least 30 points from the maximum 100 points. In addition, the applicant is required to get at least 70 % of points from the section measuring colour sight to be available for student selection. The students are selected from those applicants who pass the examination, in the order of points received.
Online examination measures applicant's learning skills, logical skills, mathematical skills, understanding of written English and colour sight. Each applicant has 2 hours to complete the exam after starting it.
Medical certificate
Any applicant admitted as a student of Maritime Management must submit a medical certificate issued by a seamen's health centre to the University of Applied Sciences no later than 6 September 2019. The medical certificate should show that:
the individual's visual and auditory acuity and colour vision conform to the requirements laid down in the relevant Decree issued by the Ministry of Social Affairs and Health;
the individual is fit for the intended duties in terms of his or her health status and functional capacity and does not have any disability or illness that would prevent or clearly complicate his or her work;
the individual does not suffer from a disease that can be expected to worsen at work or endanger maritime safety or the health of others on board a vessel.
The university of applied sciences may cancel admission if an applicant fails to submit a medical certificate by the specified deadline, or if an applicant cannot be considered fit to study on a Seafaring programme based on the certificate provided.
Cancellation of study right
Seafaring programmes are governed by section 33 of the Polytechnics Act (932/2014), which states that a student's study right may be cancelled in cases where studies involve requirements concerning customer or transport safety and the student has been found to be unsuitable for the studies because
the student has repeatedly or seriously endangered the health or safety of another person during his or her studies, thus proving to be obviously unsuitable to perform practical assignments or work placements as part of his or her studies;
it is obvious that the student, in terms of his or her health status and functional capacity, does not meet the admissions criteria;
during the application phase, the student has concealed information on a decision on cancellation of study entitlement that could have prevented his or her admission as a student.
What is Unique in Sea Captain Studies at Satakunta University of Applied Sciences: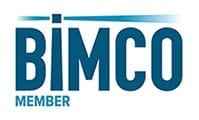 Latest maritime simulator technology, taken in use 2017.
Audited Dynamic Positioning Training by Nautical Institute in July 2017.
Awarded by RINA/LR maritime safety award 2016 as part of SEAHORSE consortium.
S.A.M.K. is a member of IAMU (International Association of Maritime Universities).
S.A.M.K. is a member of IMCA (International Maritime Contractors Association).
Rauma and Pori are cities in the heart of a maritime cluster of Finland.
The most comprehensive source of contracts and information for the global shipping industry.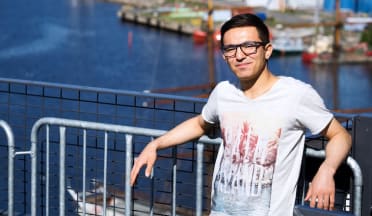 S.A.M.K. Students Will be Employed
Maritime academies in Scandinavia have a long reputation for delivering an outstanding curriculum, which prepares students for finding their own niche in the field. Thus, seafarers with a Scandinavian degree in Maritime Studies are in high demand, especially for management level positions. Depending on their work experience they often work as officers, chief officers or Masters on board the ships.
Later in their career, many seafarers seek employment on shore. Typical land-based careers include work at port organizations or in stevedoring companies, inshore organizations of shipping companies or in chartering agencies. Moreover, other suitable jobs are working as a maritime inspector, maritime expert or as a pilot.
Versatile and International Campus
Study centre for offshore technology, international business and logistics.
1500 students.
Diversified: business, health care and social services, seafaring, technology.
International: bachelor and master degree programmes in English, about 150 international students every year.

Your Studies Include
Navigation and Ship Handling;
Shipping Technology and Shipping Economics;
Seamanship and Leadership Skills;
Ship Service and Maintenance and Ship Building;
Ship Engines and Technical Systems;
GOC;
Maritime Law and Legislation;
Ship Safety and Emergency Management.
While proceeding in your studies you gradually learn to work in a challenging environment and to make quick decisions. You will also get used to the special demands of life at sea, such as being able to adapt to different situations, to take responsibility and to be flexible.
Bachelor's Thesis
In the thesis, you demonstrate your ability to apply your knowledge and skills in practical expert duties related to the professional studies.
Study Arrangements
Maritime Studies in S.A.M.K. comply with the standards set for the contents of the training by the international conventions (STCW). During your studies, you have an opportunity to apply for an exchange program and earn credits (ECTS) while studying abroad in any of the partner schools of S.A.M.K.. Onboard training can also be completed partly or entirely abroad.
Last updated Nov 2020
About the School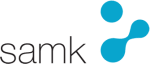 Satakunta University of Applied Sciences (SAMK) is located on the western coast of Finland, in the Satakunta region. There are about 6,000 students in total and more than two hundred international stu ... Read More
Satakunta University of Applied Sciences (SAMK) is located on the western coast of Finland, in the Satakunta region. There are about 6,000 students in total and more than two hundred international students studying in our campuses every year.
Read less