Bachelor's Degree in Industrial Design
Program Description
In brief
Faculty Name: Faculty of Industrial Design and Business Management
Study domain: Industrial Engineering
Name of the university program: Industrial Design
Language of instruction: This study program is offered in English and Romanian
Type of studies (full-time, part-time, distance-learning): Full-time
Standard length of studies (in years) & number of semesters: 4 years/8 semesters
Number of ECTS Credits (on semesters and on length of studies): 30 credits/semester, 240 credits in total
Academic calendar (starting and ending dates of the courses): October 1st – June 30th. Extended to September 30th for re-examinations.
Program Overview
The Industrial Design program prepares the students/ future engineers for a career in the fashion and textile industry. The aim of this program is to train engineers with abilities, skills, and attitudes suited to finding solutions to the problems associated with products, processes, and services, such as design, development, and management of integrated systems (people, materials, equipment, and information specific to clothing and textile industry).
This program introduces the student/ young engineer to the production techniques and business practices needed to implement competitive manufacturing systems for today's global marketplace. The student will acquire knowledge and skills in basic sciences together with modern methods of engineering for designing and developing innovative textile products, as well as the use of dedicated CAD/CAM 2D and 3D software for clothing and textiles and leather in order to translate textile concepts into marketable products, to predict and evaluate product quality and its utility in the customer's life.
Learning outcomes
Apply design fundamental principles and theory for developing new textile products.
Make criteria decision and choice of materials to design textile products by acquiring and applying knowledge of specific technical information related to materials and manufacturing processes for new textile products to the design process.
Innovate textile products by integrating multidisciplinary textile engineering knowledge with management, marketing, work organization, and textile business communication.
Carry out complex professional projects and innovative research.
Adapt to different and complex technological changes, using continuous learning throughout life to update personal textile knowledge in order to identify and integrate these changes in the process development.
Work in interdisciplinary teams, be able to negotiate and manage the relationship with the external partners.
Analyze and solve design problems by understanding the conditions specific to the product's end-use, as well as evaluating product functions, ability to find alternative design solutions and evaluate them.
Duration & Credits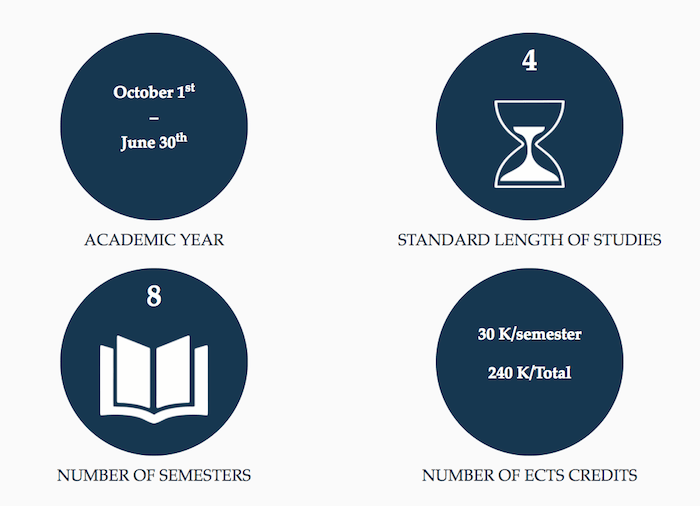 Career Opportunities
As an engineer (Bachelor of Engineering), you will have a wide range of career opportunities. The studies include a diverse perspective on design, technology and business management which will give you a good background to work in demanding tasks. Your studies, including practical training, will help you to find your own career path and professional interests, such as designer, technician, production, operational planning and development engineer, and business management, e.g. sales of technological products and services.
Possible jobs for our engineers are:
Buyer Fashion PR
Freelance textile designer with his own studio, and/or integrated into a department of a company
Project engineer
Quality engineer, Quality coordinator, Quality manager
Production Planner, Production manager
Development engineer, Design engineer
Company technicians
Patternmaker
Ready-to-wear designer
Fashion trends designer
Researcher for innovative textile materials, products, technologies, and processes
Consultant, CEO, Quality control of textile products and technologies
Admission & Fees
General Requirements
EU/EEA/Swiss Confederation
EU/EEA/Swiss Confederation citizens must acquire recognition of graduated studies for admission in a Romanian higher education institution, which will have to be assessed by the Romanian Centre for Equivalence and Recognition of Diplomas (CNRED). A certificate issued by CNRED recognising the candidate's previous studies will have to be included in the application papers, along with application form and copies of study documents, birth certificate, passport, medical certificate, international English language certificate, photos and, where applicable, name change documents, certification showing student status and diploma.
Non-EU
Non-EU citizens' application file must include application form and copies of study documents, academic records for completed studies, birth certificate, passport, medical certificate, international English language certificate, documents proving residence abroad and documents proving payment of the file processing fee.
Important: other than these general requirements, each candidate must also meet certain specific requirements when applying to this study program, so be sure to also check the Specific Requirements page.
Specific Requirements
Minimum requirements English language skills: Independent user, level B1.
Admission to this Bachelor's program is based on the average grade of the high school graduation exam.
Other Fees
According to the Senate Decision, no. 129/12.04.2016, of "Gheorghe Asachi" Technical University of Iasi the following fees can be charged:
Academic activities (laboratories, project, and seminars) that require an additional teaching program – 15 lei/hour
Restoring the teaching activities of failed exams – 40 lei/ credit
Re-examination – 40 lei / task
Last updated Dec 2019
About the School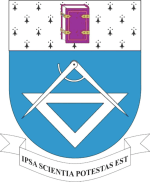 TUIASI students have access to top notch technical studies, as the university is one of the best in the country and Eastern Europe. Great professors, relevant courses and new labs await you.
TUIASI students have access to top notch technical studies, as the university is one of the best in the country and Eastern Europe. Great professors, relevant courses and new labs await you.
Read less