Bachelor's Degree in Human Services
Program Description
Human Services: A Career With Meaning
Do people reach out to you for help? Do your friends come to you do discuss their problems? That's probably because you are a caring and compassionate person who is willing to listen and help, the type of person who will thrive in the Human Services field. Your compassion, commitment, and caring are needed in today's rapidly growing Human Services field.
Build A Career Changing Lives
As a Human Services professional, you will use training in counseling, case management, interviewing, intake, assessment, psychology, sociology, human development, and other related areas to assist the people you serve to overcome life's challenges. You will also receive specialized training in areas specific to your career goals such as drug and alcohol abuse, crisis prevention and intervention, youth development, disability studies, and gerontology (serving people who are elderly), among many others. People face a host of challenges and barriers in their lives, and they need the help of skilled Human Services professionals like you.
As you pursue your bachelor's degree in Human Services, you'll acquire the skills that employers demand — core Human Services competencies plus public speaking, grant writing, and ethics. With strong connections to more than 500 Human Services organizations throughout the state, we can help you to find an internship, and employment opportunities.
Choose Your Career Path
With a bachelor's degree in Human Services from Goodwin College, you can choose to begin your career in any of these areas:
Children and Youth
Community Organization and Advocacy
Counseling & Behavioral Health
Criminal Justice
Crisis Prevention and Intervention
Disability Studies
Gerontology
Substance Abuse
The many career options in the field of Human Services
There are a wide variety of Human Services careers available in many different settings for job seekers that have the right combination of education and experience. Many of our Human Services program graduates can find careers and professions they love as:
BS Human Services:
Case Manager
Community Outreach Worker
Counselor
Crisis Advocate
Intake and Interviewing Specialist
Mental Health Associate
Probation Officer
Rehabilitation Specialist
Youth Worker
Human Services Program Outcomes
Upon successful completion of all program requirements, graduates will be able to:
Discuss the historical development and scope of human services.
Demonstrate knowledge and skill pertaining to various human systems including: individual, interpersonal, group, family, organizational, community and societal.
Demonstrate an understanding of the human conditions and factors which present barriers and challenges as well as those that promote successful human functioning.
Demonstrate knowledge and skills in the scope, development, and use of management information associated with the field of human services.
Demonstrate the ability to identify and analyze overall service needs, plan appropriate services and intervention strategies for various populations, implement services and evaluate outcomes of services.
Provide entry-level direct care services and appropriate interventions to both individuals and groups of clients.
Utilize critical thinking skills to assess client needs, plan appropriate interventions and advocate for unmet needs.
Demonstrate interpersonal skills expected of successful human service professionals.
Demonstrate knowledge, theory and skills in the administrative aspects of human services organizations.
Demonstrate effective written and oral communication skills that represent competence and professionalism in the human services field.
Utilize a process of self-evaluation that fosters a commitment to life-long learning in areas including professional career planning, advanced and continuing education, and active membership in appropriate professional organizations.
Exemplify the values, attitudes and ethics expected of human service practitioners.
Demonstrate awareness of their own values, personalities, reaction patterns, interpersonal styles and limitations and how these may affect the people they serve.
Apply the competencies expected of entry-level human service professionals.
Last updated Dec 2018
About the School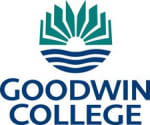 Goodwin College is an innovative learning community that empowers hard-working students to become sought-after employees.
Goodwin College is an innovative learning community that empowers hard-working students to become sought-after employees.
Read less