close
Filters
See Results
Bachelor Programs in Aviation Management 2021 in Fort McMurray in Canada
A bachelor's degree is an undergraduate degree that is offered by universities and colleges when students complete a program of study. Most bachelor courses last three or four years with some lasting up to seven years.A BA in Aviation Management is a degree that is intended for students who wish to pursue careers in travel, tourism and aviation management. It will teach about air transportation, t… Read more
A bachelor's degree is an undergraduate degree that is offered by universities and colleges when students complete a program of study. Most bachelor courses last three or four years with some lasting up to seven years.
A BA in Aviation Management is a degree that is intended for students who wish to pursue careers in travel, tourism and aviation management. It will teach about air transportation, travel management and business administration.
Canadians place great importance on learning, and have developed a first-rate education system with high standards. Not only does Canada provide a safe, clean environment, but it has been consistently ranked as one of the world's best places to live in terms of quality of life by the UN.
Request Information Bachelor Degrees in Aviation Management in Fort McMurray in Canada 2021
Read Less
1

Results in Aviation Management, Fort McMurray
format_list_bulleted Filters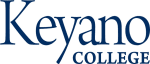 Keyano College
The Business Aviation Diploma program is for learners who are interested in pursuing a career in aviation business operations. This two-year diploma program provides students ... +
The Business Aviation Diploma program is for learners who are interested in pursuing a career in aviation business operations. This two-year diploma program provides students with business knowledge along with aviation training compliant with Transport Canada standards. Through the successful acquisition of both a private and commercial pilot's license within the program, graduates may pursue career specializations in Northern Aviation Operations or Airline Operations. This program is in collaboration with McMurray Aviation, a regional commercial aviation services provider located in Fort McMurray, Alberta
-
TIP! If you represent a school and want to add your programs to our listings, contact us here