Read more about this program on the school's website
Program Description
Chemistry
The chemistry program at Erskine is designed to prepare students for careers in chemistry and chemistry-related disciplines. Chemistry is a very broad area of study that encompasses skills and personalities from the highly analytical and mathematical to the broadly visionary, synthetic, and creative. That diversity makes studying chemistry in a Christian liberal arts community an ideal choice! Here at Erskine, our chemistry majors are encouraged to build their technical laboratory and scientific skills while developing a substantive understanding of the relationship between the chemist, society, and the church.
Erskine is a small college in a small town with a relatively BIG chemistry program. Erskine has a very long tradition of excellence in chemistry that dates back to the earliest years of the college. The proportion of students on campus majoring in chemistry is surprisingly large, and our excellent facilities within the Daniel-Moultrie Science Center reflect the Erskine commitment to a strong chemistry program. Our program is STUDENT focused, and our students have access to laboratory, instructional, and research facilities that go well beyond what you would expect to find in a small liberal arts college.
We have degree paths in place for students interested in careers as a professional chemist, as well as an available emphasis in Biochemistry for those interested in biochemistry, medicine or pharmacy. Our Teacher Certification Program prepares students to teach Chemistry classes at the high school level, where qualified science teachers are in high demand. A minor in Education is required for this track.
If you are interested in chemistry or any of the broadly chemistry-related careers, the Department of Chemistry at Erskine might just be the perfect place for you. Come visit us, see our facilities, meet our faculty, and share a meal with our students. We'd love to help you discover what makes Erskine a great place to study chemistry! Contact our admissions office today to schedule your visit. Let them know that you are interested in chemistry and we'll be ready to greet you and welcome you the Erskine chemistry family. You can also contact our chemistry faculty directly for more information about our program.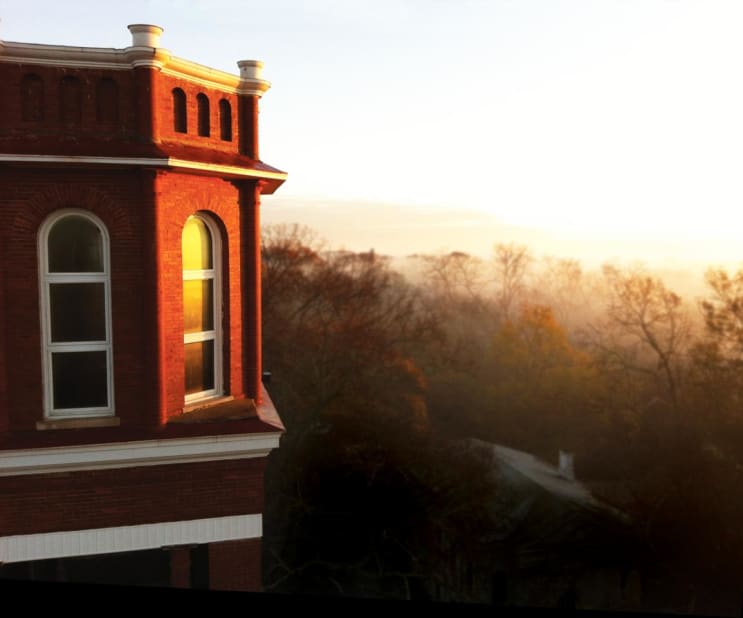 Admissions
The Office of Admissions accepts applications on a rolling basis. Students may apply for admission beginning January 1 of the year prior to intended entry and decision notifications for complete applications will be sent on a rolling basis. Students should confirm their enrollment by the national candidates' reply date, May 1.
International Students
Submitted application. There is a $25 fee for all applications.
Submission of the transcript. Must be translated into a U.S. 4.0 grading scale and go through WES or ECE.
SAT Scores.
English Language Proficiency Test. English proficiency is required when a student's native language is not English. Recommended TOEFL score: 70 iBT (Internet-based test) or IELTS score: 6.0
Upon acceptance, students must submit an enrollment fee and Certificate of Finance. An I-20 will then be issued so that the student may obtain a visa. The student is responsible for any fees associated with acquiring the student visa.
Enrollment Fee
All admitted students are required to submit an enrollment fee to reserve their place in the incoming class. Enrollment fees will be accepted as long as there is available space in the incoming class. This enrollment fee is refundable for fall applicants unless otherwise specified if requested in writing by May 1.
Last updated Jun 2020
About the School
As one of the oldest and most prestigious church-related liberal arts college in the South, Erskine prizes academic rigor and Christian authenticity. Our graduates lead companies, influence profession ... Read More
As one of the oldest and most prestigious church-related liberal arts college in the South, Erskine prizes academic rigor and Christian authenticity. Our graduates lead companies, influence professional fields, and make their mark on our culture in many other ways.
Read less