Bachelor programme in Managemement of International Communication
Home ›
Bachelor ›
Bachelor programme in Managemement of International Communication
Program Description
Management of International Communication – Professional Bachelor's study programme
Useful
There are more mobile phones with connection than people in the world.
There are 3 million new blogs created on the Internet every month.
PROGRAMME IS ACCREDITED until Year 2019
DEGREE ACQUIRED: Professional Bachelor degree in Public Administration
QUALIFICATION OBTAINED: Public Relations Manager
STUDY PERIOD: 4 Academic Years
STUDY PROGRAMME: in English or Latvian
CAREER OPTIONS:
The prospect of an interesting and well-paid position as a company representative abroad or head of a mission is waiting there for you and you will also be able to apply daily your English knowledge and to work side-by-side with the people from various cultures;
Should you wish to apply your knowledge gained concerning international environment here in Latvia, you will be fit for working at the Ministry of Foreign Affairs or in other governmental institutions;
You will be capable of establishing and managing your own company or a non-governmental organization;
You will be capable of defining the agenda for the countries and communities.
TRAINEESHIP at the Ministry of Foreign Affairs, State Chancellery, Latvian Olympic Committee, Latvian Basketball Association, and in all Latvian Chamber of Commerce and Industry member companies throughout the entire study period.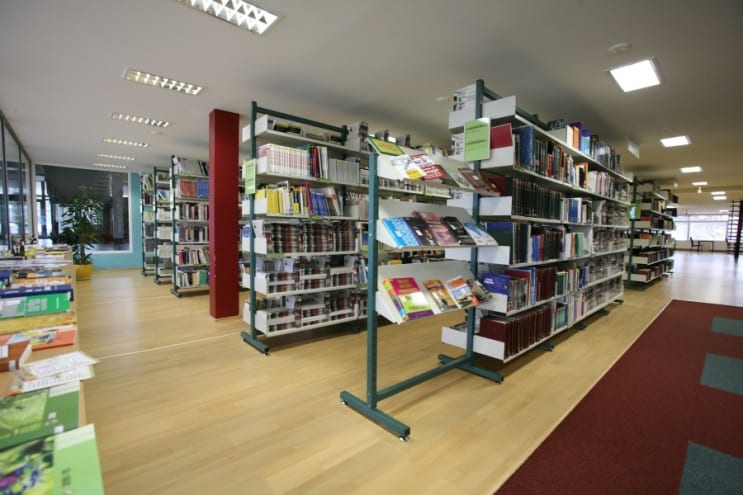 WHAT WILL YOU LEARN IN THIS STUDY PROGRAMME?
In Academic Year 1 you will gain knowledge of social psychology and variances of communication in different countries which is much appreciated by specialists in their daily life. You will learn how to manage communications in a global public environment as well as improve your knowledge of the English language.
In Academic Year 2 you will have the option of participating in the Erasmus Programme and studying in one of the partner universities in Europe and finish in-service traineeships in companies based abroad. You will also learn the principles of public administration, the etiquette, and the protocol, develop your public presentation skills. You will be able to select an additional foreign language among the Spanish, French, German or Russian languages. After spending a certain amount of time at Turība you will be able to opt for studies and acquisition of a double degree at the Doğuş University in Turkey.
In Academic Year 3 you will explore international law, marketing, and selling in local and international markets. You will become an expert in integrated marketing communications and master the skills required to design and manage projects.
In Academic Year 4 you will gain an in-depth knowledge of environmental communication and international communications. You'll be networking with your soul-mates and co-workers all over the world.
CONTENT OF THE STUDY PROGRAMME
1st Academic Year
Business Manners
Globalisation, European Integration, and Intercultural Interaction
Civil Protection
Communication Management
Communications Research Methods
Music as a Means of Communication
Social Psychology
Commerce
Public Administration and International Relations
English
Study Work
Traineeship
2nd Academic Year
Management
New Media
Marketing
Communications Ethics, Business Etiquette, and Protocol
Financial Management and Accounting
Elocution and Interpersonal Communication
Public Relations Campaigns
Language Theory and Practice
Study Work
Traineeship
Optional Courses:
Spanish, Russian, German or French (by choice)
3rd Academic Year
International Marketing
International Law
Integrated Marketing Communications
Reputation and Brand Management
International Marketing
Philosophy
Study Work
Traineeship
Optional Courses:
Product Creativity
Alternative Marketing Products
International Marketing
Sports Projects
4th Academic Year
Sociology
Crisis Communication
Environmental Communication
International Communications (in English or Russian)
Pre-Graduation Paper Traineeship
State Examination — Graduation Paper
The study programme syllabi may be subject to updates and modifications at any time during the course of the studies based on the requirements in the labor market and the LR Cabinet of Minister's regulations*.
The study programme syllabi may differ by types of studies**.
Last updated Nov 2019
About the School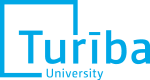 Turiba University has received recognition of employers and ranked in the top position of the most recognized universities. 99.61% of graduates are employed – it is the highest employment rate among L ... Read More
Turiba University has received recognition of employers and ranked in the top position of the most recognized universities. 99.61% of graduates are employed – it is the highest employment rate among Latvian universities, furthermore, more than 80% university students is working during their studies.
Read less