Read more about this program on the institution's website
Program Description
The program is offered by:
Pursue your Bachelor of Theology within the worshipping community of The Presbyterian College and be transformed through studies and friendship.
The Bachelor of Theology is an undergraduate degree program that provides broad instruction in the history, theology, and cultural traditions of Christianity. This program equips students for critical thinking, encourages the development of personal faith, and supports your understanding and respect for those of other religious traditions.
The BTh is a degree program at McGill University, but you register for the program through The Presbyterian College. This means you pay your tuition fees through the College and participate in the community/worship life of the College. You will have all of the advantages of studying at a premier North American University, and also the support of the Christian community and friendship as you pursue your degree. International students registering through the College pay tuition fees that are in line with those paid by Canadian students.
Program Snapshot
McGill University undergraduate degree program
Registration through The Presbyterian College
120-Credit program in theology and the Christian tradition
4-year program based on full-time study
Tuition rates of $735 per 3-credit course (International Students) and $577 per 3-credit course (Canadian Students)
Academic Admission Requirement: High School Diploma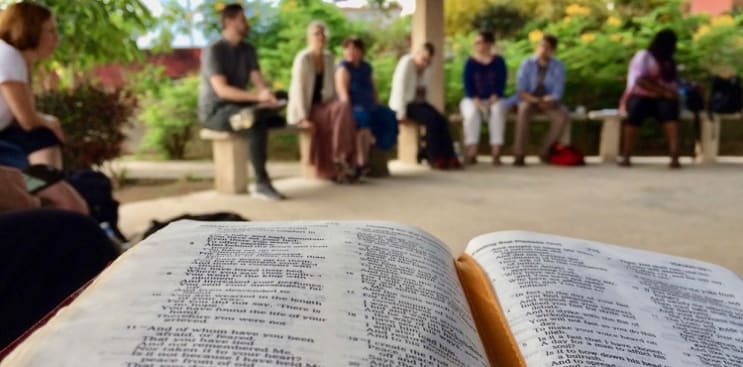 ©The Presbyterian College - Montreal
Curriculum
This is a four-year, 120-credit, degree program. In the first two years of the program, students take such courses as:
Bible and Western Culture
Religion, Politics, and Society
Jesus of Nazareth
Christian Thought and Culture
In the upper years of the program (years 3 and 4) you will take such courses as the following:
The literature of Ancient Israel
Formation of the New Testament
Principles of Christian Theology
Theology of Disability
For students who maintain an adequate CGPA during the first two years of the program, there is an Honours option in the Bachelor of Theology program—this allows for two courses with advanced research. You may also take a Minor Concentration in another area, including Islamic Studies, Psychology, Business Administration, or other areas. Inquire at the time of your application for more details!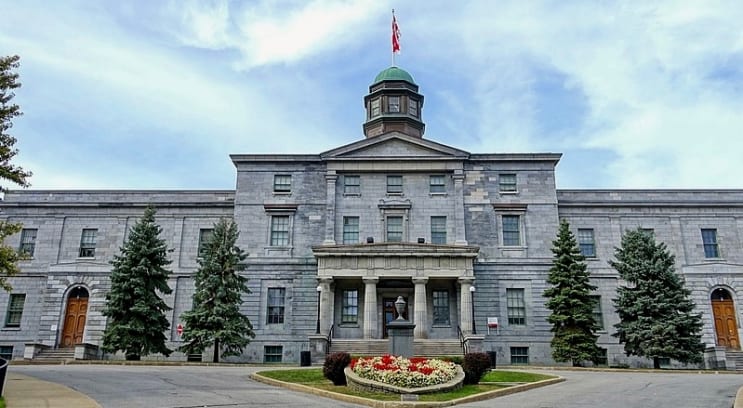 Academic life
Studying at The Presbyterian College means studying alongside students in other programs in the School of Religious Studies at McGill University. It is a dynamic and rich opportunity to study alongside and learn from those of other faith traditions; it means learning to articulate your Christian faith and hope through conversation with others. The program is intellectually stimulating, developing your familiarity with the theological, historical, Biblical, and cultural dimensions of Christian faith and life. Professors are of the highest caliber, seeking the best for students both intellectually and in their formation for ministry.
A Worshipping and Praying Community
Theological study is about meaningfully intellectual engagement. But growth within our spiritual lives is also vital to our formation for ministry. Studying through The Presbyterian College means being part of a warm community that prays together, offers praise together, and shares in meals together. Be transformed and equipped through study and praise and prayer and celebration together as the Body of Christ.
After your BTh is Completed?
The Bachelor of Theology degree through McGill/The Presbyterian College, provides a solid intellectual and academic foundation from which to pursue further, advanced studies in Theology. This might mean a Master of Divinity degree (a professional, ministry program) or a Master of Theology program (an academic program). Students in this program may also go on to further studies and professional lives in Social Work, NGO Administration, Journalism, Teaching, or other fields.
We would love to talk with you more about this program and the opportunities of study through McGill University/The Presbyterian College.
Last updated Sep 2020
About the School
We are a dynamic and global centre of theological education, welcoming students from a variety of church traditions and from around the world. Our goal at The Presbyterian College is to equip you for ... Read More
We are a dynamic and global centre of theological education, welcoming students from a variety of church traditions and from around the world. Our goal at The Presbyterian College is to equip you for transformational leadership in the service of Christ and the church. Spiritual growth and meaningful Christian community are at the heart of our life as a learning community.
Read less