Program Description
The Department of Social Work is nationally accredited by the Council on Social Work Education and offers a Bachelor of Social Work (B.S.W.) degree. Social work is a challenging and enriching profession that is committed to the advancement of social and economic justice and human well-being.
Graduates are eligible to apply for advanced standing when seeking admission to graduate schools of social work. The B.S.W. graduate qualifies for immediate application to become a licensed professional social worker. The B.S.W. degree equips students to begin professional social work practice in public and private social service agencies at the local, state, and federal levels which provide a variety of services to diverse populations.
Potential areas of employment include family and children's services, mental health, juvenile court programs, school-based social work, aging programs, healthcare/hospice settings, case management services, rehabilitation services, legal services, corrections, group work, social planning and administration, social research, community development and organization, as well as other emerging opportunities in social work.
The department offers coursework primarily in the classroom with some courses available online. Opportunities for hands-on experience in community service learning settings are provided throughout the curriculum. A supervised field internship in a professional local, state or regional social services agency is required.

Did you know?
Social Work students contribute approximately 15,000 hours of service per semester to community social service agencies via their internships. This is after they have already completed hundreds of hours via service learning in courses, volunteerism, and employment in area agencies.

Mission Statement
The mission of the Department of Social Work is to prepare competent and ethical entry-level social workers to apply professional social work values with diverse clients and communities in rural to metropolitan environments within a global context. The Department endeavors to model a commitment to professional practice and research that promotes the advancement of human well-being.

Requirements for a Bachelor of Social Work Degree
These requirements for social work majors are to be used in conjunction with the information found under General Studies Requirements for social work majors.
A. General Education Component
56
For general education requirements and additional requirements for UNA students, refer to Academic Procedures and Requirements
Social Work majors must complete:
Area II
Art Appreciation (AR 170) or Music Appreciation (MU 222)
3
Area III
Introductory Biology (BI 101) or Principles of Biology (BI 111) and four additional science hours as listed under Area III science requirements
8
Area IV
United States Government and Politics (PS 241)
3
General Psychology (PY 201)
3
Introductory Sociology (SO 221)
3
Area V
Business Applications of Microcomputer Software (CIS 125)
3
Principles of Macroeconomics (EC 251) or Principles of Macroeconomics (EC 252) or Introduction to Global Studies (FL 101) or Introduction to Latin American Studies (FL 204) or Global Environments and Societies (GE 102) or Global Politics and Society (PS 251)
3
Volunteer Service and Community Engagement (SW 199)
3
Statistics for Social Services (SW 350)
3
3
Seven additional hours needed to bring total to 120 hours
B. Major Core Requirements:
42
Introduction to Social Work (SW 230)
3
Social Services, Programs, and Policies (SW 305)
3
Human Behavior and Social Environment I: Infancy to Young Adulthood (SW 315)
3
Human Behavior and Social Environment II: Young Adulthood to Later Life (SW 316)
3
Diversity and Cultural Competence (SW 324)
3
Social Work Knowledge, Skills and Values (SW 360W)
3
Social Work with Individuals and Families (SW 361)
3
Social Work with Groups, Organizations, and Communities (SW 362)
3
Research for Social Work Practice (SW 370)
3
Field Internship in Social Work l (SW 432)
6
Field Internship in Social Work II (SW 433)
6
Social Work Elective
3
Select five courses from among the following:
15

Interpersonal Communication (COM 306)
Cross-Cultural Interaction (FL 302)
Human Geography (GE 260)
Child Development (HES 362)
Family Development (HES 443)
Drugs in American Society (HPE 424)
Abnormal Psychology (PY 302)
Current Social Problems (SO 222)
Spanish for Professionals (SP 103)
Service Learning (SW 199-SL)
Gerontology (SW 403)
Mental Illness, Substance Abuse, and Social Work Practice: What Works? (SW 410)
Ethical Decision-Making (SW 415)
Services to Family and Children (SW 420)
Child Welfare Practices and Policies (SW 425)
Social Work Practices in Health Care Settings (SW 430)
Selected Topics (SW 491)
Women's Health (WS 323)
Global Women's Issues (WS 354)

C. Minor:
A minor is not required for this major.
D. General Elective hours to bring total to 120

Career Opportunities
Students who major in Social Work have a variety of academic or career opportunities available after graduation. Some graduates choose to further their education by obtaining a Masters in Social Work (MSW). Students who do not continue their academic career are eligible to become licensed at the Bachelor's Level (LBSW). Our graduates work in diverse settings such as:
Department of Human Resources
Safeplace
One Place of the Shoals
Riverbend Center for Mental Health
Colbert County Schools
NACOLG
Easter Seals
Bradford Health Services
Shoals Crisis Center

Tuition & Fees
| | | |
| --- | --- | --- |
| | Alabama Resident | Non-Resident |
| 1-11 Hours | $277.00/hour | $554.00/hour |
| 12-18 Hours | $4,155.00 flat rate | $8,310.00 flat rate |
Last updated Dec 2018
About the School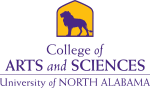 The College of Science, Technology, Engineering, Arts and Mathematics, 19 different departments with an array of majors, minors and certificate programs working independently and together to ignite th ... Read More
The College of Science, Technology, Engineering, Arts and Mathematics, 19 different departments with an array of majors, minors and certificate programs working independently and together to ignite the dream that creates the steam that powers your future. Join us and get ahead!
Read less