Read more about this program on the school's website
Program Description
Aims of the Programme
The Bachelor of Social Work (Hons) aims to develop students' knowledge, skills and professional values in social work so that the graduates can effectively meet the social service needs of the community in a flexible, realistic, creative and professional, yet caring manner. Graduates of our BSW (Hons) programme are recognized by most professional bodies at the international level. They can register as Registered Social Workers (RSW) with the Social Workers Registration Board in Hong Kong.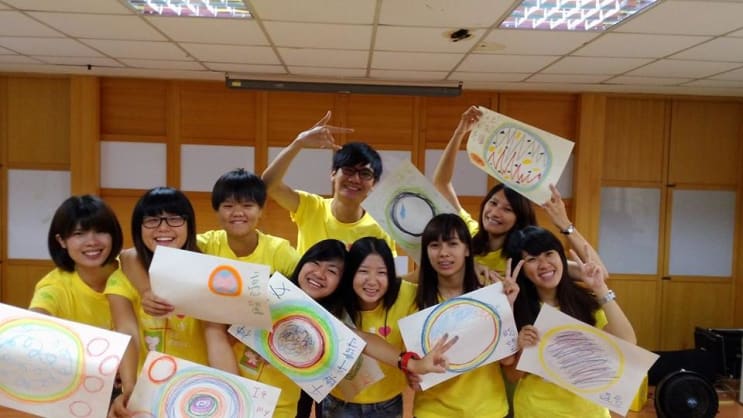 Fieldwork practice is an integral part of social work education, and local fieldwork placement is available in the following six major areas: Family Service, School Social Work, Youth Work, Community Work, Rehabilitation Service and Elderly Service. Both Government and Non-governmental organizations provide fieldwork placements for our students. Listed below are some examples:
Baptist Oi Kwan Social Service
Caritas–Hong Kong
Tung Wah Group of Hospitals
Po Leung Kuk
The Boys' Brigade, Hong Kong
Chinese YMCA of Hong Kong
New Life Psychiatric Rehabilitation Association
The Mental Health Association of Hong Kong
Richmond Fellowship of Hong Kong
Society of Boys' Centres
Youth Outreach
HKSKH Lady MacLehose Centre
Concerning CSSA Review Alliance
Community Development Alliance
Neighborhood and Worker's Service Centre
Christian Family Service Centre
Kowloon City Baptist Church Neighbourhood Elderly Centre
The Boys' & Girls' Clubs Association of Hong Kong
Hong Kong Christian Service
Hong Kong Family Welfare Society
Hong Kong Playground Association
The Hong Kong Society for the Blind
Methodist Social Service
Hong Kong Sheng Kung Hui Welfare Council
Social Welfare Department
St. James' Settlement
Hong Kong Federation of Youth Groups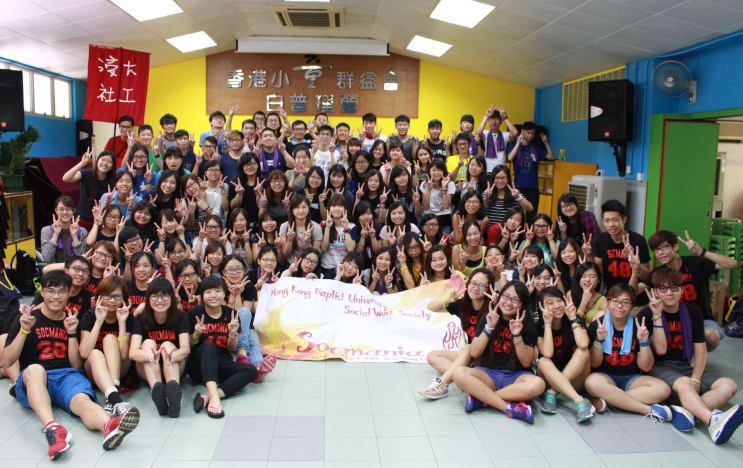 Social Work Core Block Components
Four core blocks make up the basic components of the social work major: Human Behaviour & Social Environment, Social Work Theory & Practice, Social Policy, Research & Administration, and Fieldwork.
Courses within each block have been placed in a pedagogical sequence starting with basic theories and skills and moving progressively towards the acquisition of more advanced and specialized knowledge and practice to prepare students for social work service and graduate studies.
Overseas placement
It has always been the department's aspiration that students may have the opportunity to have fieldwork placement overseas. We also believe that the experience of working with people in places other than Hong Kong and in different welfare systems can provide students alternative knowledge and skills. This knowledge and skills will certainly benefit the students as well as fellow classmates in the department. The Department awards Ada S.H. Li Social Work Practicum Scholarship to support final year students to have overseas placements in Beijing, Taiwan and Canada, etc.
Admission
Applicants must satisfy both the general university requirements and the special requirements of the programme. For details, please go to http://admissions.hkbu.edu.hk/en/.
In addition to a good academic record, applicants are encouraged to have good participation in extra-curriculum activities, strong motivation, clear purposes to study social work, and good relevant voluntary and/or paid work experience. Moreover, factors such as values, attitudes, personality, maturity, self-understanding, concern for public affairs, analytical and problem-solving ability are important for admission consideration.
Fee
The tuition fee of full-time undergraduate programmes for 2020-21 is HK$42,100 for local students and HK$140,000 for non-local students* respectively. Fees are to be paid in two equal instalments. (Currency conversion rate: US$1= HK$7.8)
Reasons for Choosing Hong Kong as a Study Destination
1.Be part of the "Chinese Adventure" with a Western heritage
2.Learning Chinese language and culture
3.Exciting and vibrant city with lots to do
4.Many multinational corporations based in Hong Kong
5.Window to China
6.Gateway to Southeast Asia
Last updated Jul 2020
About the School

The Faculty of Social Sciences, Hong Kong Baptist University comprises seven departments: Education Studies, Geography, Government & International Studies, History, Sport, Physical Education & ... Read More
The Faculty of Social Sciences, Hong Kong Baptist University comprises seven departments: Education Studies, Geography, Government & International Studies, History, Sport, Physical Education & Health, Social Work, and Sociology.
Read less