Bachelor of Social Sciences in Social Work
Home ›
Bachelor ›
Bachelor of Social Sciences in Social Work
Program Description
Social Work
Major: Social Work
Degree / Award Title: Bachelor of Social Sciences in Social Work
Offering Academic Unit: Department of Social and Behavioural Sciences
Mode of Study: Full-time
Aims of Major
The aim of the programme is to:
Enable students to evaluate and align personal values with the value base of the social work profession.
Acquire knowledge, understanding and practice competence in practice.
Intended Learning Outcomes of Major (MILOs)
Evaluate and align personal values with the value base of the profession and its ethical standards and principles, and practice accordingly.
Integrate the liberal arts perspective that enriches the understanding of the person-in-environment context of professional practice with critical analysis and assessment of interpersonal, bio-psycho-social, cultural, and environmental factors.
Explain the use of comparative theories of working with individuals and family, groups, organizations, and communities.
Use communication skills differentially and creatively across client populations, colleagues, and communities.
Apply the knowledge and skills of generalist social work practice with systems of all sizes, and be able to integrate new ideas into practice.
Demonstrate skills to practice without discrimination and with respect, and knowledge related to clients' characteristics, cultural beliefs, and contexts.
Apply critical thinking skills within the context of professional social work practice.
Describe the forms and mechanisms of oppression and discrimination, and apply strategies of advocacy and social change that advance social and economic justice.
Conduct research studies, evaluate and apply research findings to provide a creative solution to practice and for the community, with an aim to engage in evidence-based practice.
Demonstrate knowledge, understanding and practice competence through reflections to accomplish discovery and innovation in social work practice.
Based on its learning objectives, this major has the following main components:
College Core Courses
Social Work Core Courses
Social Work Elective Courses
Concurrent Practicum
Degree Requirements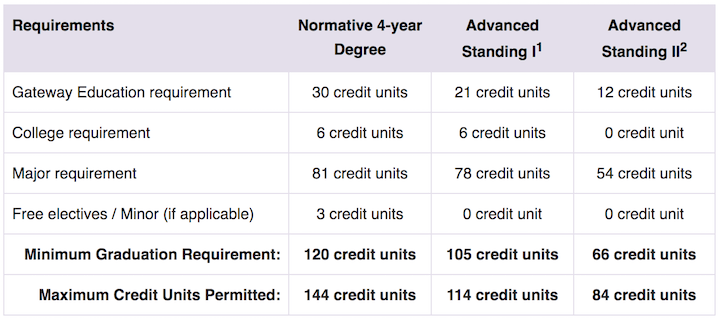 Notes:
For students with recognised Advanced Level Examinations or equivalent qualifications.
For Associate Degree/Higher Diploma graduates admitted as senior-year intake students.
Professional Recognition
The BSSSW Programme is a professional education programme which is accredited by the Social Workers Registration Board (SWRB). Any changes to the programme contents need prior approval from the SWRB.
Major Selection
Our programme looks for students who have leadership, social awareness, maturity and with volunteer service experiences. The prerequisites required for admission to Social Work major are two: all applicants have to (1) produce a personal statement; (2) attend an interview held by the Department at the end of the first year of study.
Bonus Features
For every year since 2015, 10 full-time undergraduate social work students will be awarded HKD 25,000 each under the HSBC Social Work Scholarship Scheme.
Students with the best performance will be jointly awarded scholarships by CityU and the University of Houston (UH) to study at the UH Graduate School of Social Work for a semester. Credits earned at UH and CityU will qualify students to pursue a Master's degree at UH.
Starting from 2018, students with outstanding academic performance can apply for non-local fieldwork placement at other countries/cities, such as the United States, Canada, Australia, Singapore, etc.
Access to a rich array of co-curricular activities, such as student exchanges, summer internships, study tours, volunteer services and other whole-person development activities, and the like.
Opportunities to work alongside teachers in research and action learning projects locally or overseas.
Minor studies in psychology, applied sociology and criminology are offered to students within the Department.
Minor studies in disciplines outside the Department are also offered to students.
Did You Know?
Over the past 10 years:
Seven colleagues at the Department have won the Teaching Excellence Award at the University on eight occasions; two Social Work colleagues also won the UGC Teaching Excellence Award in 2013 and 2014, respectively.
Four Social Work colleagues and two Psychology and one Counselling colleague won the CLASS' Excellence in Knowledge Transfer Award in 2013 and 2014, respectively.
Two social work students, one won the Champion, 2016 Discovery Enriched Curriculum DEC (individual) competition and another won the First Runner-up Award in the DEC Competition held by CLASS in 2016 and 2015 respectively.
Nine of our Social Work graduates have won the Outstanding Social Workers Award, four of whom were winners of the Junior Outstanding Social Workers Award. The event was organised by the Hong Kong Social Workers' Association.
The Department has sponsored over 300 students in cross-cultural learning programmes and internships outside Hong Kong;
More than twenty students who studied under the exchange programme at the University of Houston have been granted scholarships to pursue a Master in Social Work.
More than 100 students have received scholarships to study overseas under the Academic Exchange Programme.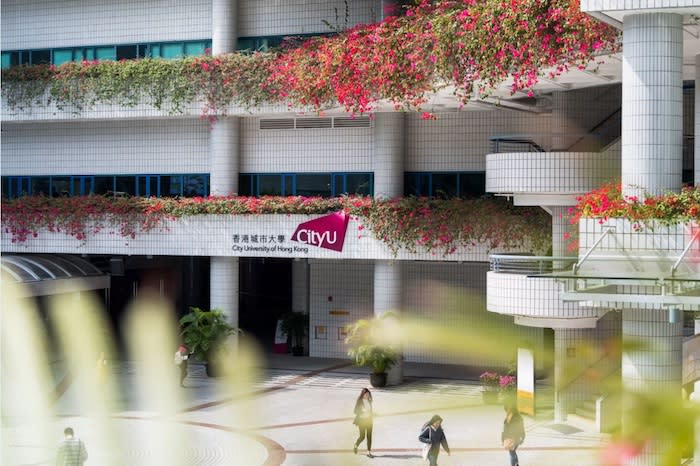 Department of Social and Behavioural Sciences (options: BSocSc Criminology and Sociology, BSocSc Psychology, BSocSc Social Work)
Year of Entry: 2020
Mode of Funding: Government-funded
Admission Code: 1101 Department of Social and Behavioural Sciences (options: BSocSc Criminology and Sociology, BSocSc Psychology, BSocSc Social Work)
Mode of Study: Full-time
Indicative Intake Target (subject to change): direct application places

Local Students: 22 (the Combined figure for programmes 1101, 1298A, 1303A and 1358A)
Non-Local Students: Direct Application route for international and mainland Non-Gaokao students: around 250. NUEE route [全国普通高等学校统一招生计划(统招)] for mainland Gaokao students: around 225

Normal Duration of Programme: 4 years
Direct/Non-JUPAS Application Deadline: 2 January 2020 (Local & Non-local)
Department of Social and Behavioural Sciences
The Department of Social and Behavioural Sciences prides itself on its long track record of offering quality education delivered by a multi-disciplinary team of faculty members. "Social and Behavioural Sciences" is the term used to describe the scientific studies of the thoughts, feelings and behaviours of humans and animals and their surrounded social systems in order to understanding and resolve individual, social, and community issues. It includes the study of counselling, criminology, psychology, social work and sociology.
The Department of Social and Behavioural Sciences offers the following majors:
Criminology and Sociology
Psychology
Social Work
Criminology and Sociology provides students with a broad knowledge of criminology and sociological practice, and professional competence to conduct sociological research to solve problems in organisational, community, societal, national and international contexts. This major is suitable for students with a particular interest in protecting the public and maintaining Hong Kong's status as one of the safest cities in the world.
Psychology is a scientific study of thoughts, feelings, and behaviours. Students are provided with a comprehensive education in major fields of psychology, including biological, clinical, cognitive, developmental, educational, health, personality, and social psychology. They are also offered opportunities to design and conduct psychological research.
Social Work is a helping profession that applies knowledge from various disciplines of the social sciences to develop theories and practices. We set out to strengthen and provide support for individuals, families, groups and the community, in problem-solving as well as in achieving growth and development.
Admission Arrangements for Direct/Non-JUPAS Applicants
Applicants to this programme (admission code: 1101) will be considered for admission to first-year studies in the Department of Social and Behavioural Sciences. Students will enter a major (current major options: Criminology and Sociology; Psychology; Social Work) after one year of study. The top 40% of students# will have a free choice of majors offered by the Department. The other 60% of students will be allocated a major within the Department, subject to the availability of places and the selection criteria set by individual majors.
# Based on CGPA with no failed grades and completion of at least 30 credit units including College/Department required courses.
Applicants seeking advanced standing entry can submit an application for the following programmes:
BSocSc Criminology and Sociology (admission code: 1358A)
BSocSc Psychology (admission code: 1298A)
BSocSc Social Work (admission code: 1303A)
Entrance Requirements for Direct/Non-JUPAS Applicants
To be considered for admission, you must satisfy the General Entrance Requirements.
First-Year Curriculum
During their first year, students will study a broad range of Gateway Education (GE), College core and Departmental requirement courses.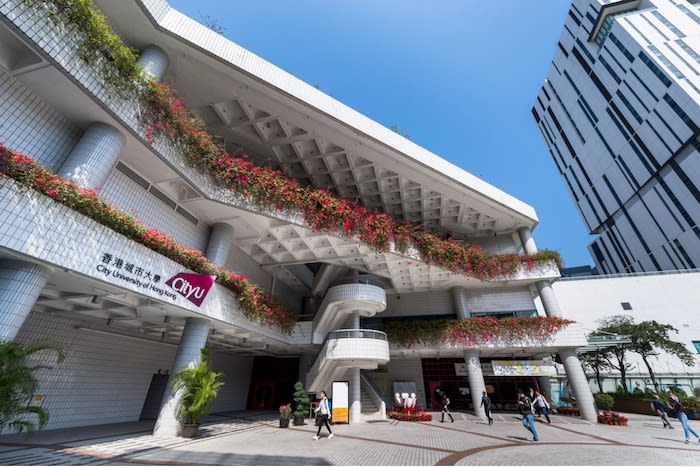 Last updated Jan 2020
About the School

Welcome to City University of Hong Kong (CityU). We are a dynamic university established in 1994 and uniquely located in the heart of Hong Kong, Asia's world city. Our goals are to pursue high levels ... Read More
Welcome to City University of Hong Kong (CityU). We are a dynamic university established in 1994 and uniquely located in the heart of Hong Kong, Asia's world city. Our goals are to pursue high levels of excellence, promote innovation and nurture creativity with the aim to improve people's lives. In a city where East meets West, our vision is to become globally recognised for professional education, one that emphasises the mutual enrichment of different cultures and intellectual traditions, and for research that makes a real difference.
Read less