Bachelor of Social Sciences in Psychology
Program Description
Psychology
Major: Psychology
Degree / Award Title: Bachelor of Social Sciences in Psychology
Offering Academic Unit: Department of Social and Behavioural Sciences
Mode of Study: Full-time
Aims of Major
Major in Psychology aims at providing students with comprehensive training in psychology, with emphasis on research competence in the study of human behaviour, for further advancement in professional practice in human and social behavioural services.
Intended Learning Outcomes of Major (MILOs)
Identify the ethical issues and relate their significance for the protection of human integrity and diversity.
Demonstrate systematic knowledge and its scientific underpinning in the core areas of psychology.
Use psychological theories and empirical evidence to analyse human behaviour and mental processes scientifically.
Construct and conduct a scientific study and produce a systematic presentation of analyses in a professional manner.
Evaluate and make psychological discoveries in a changing social and cultural context.
Degree Requirements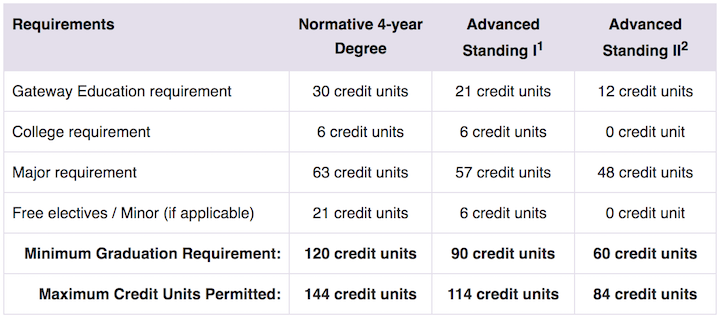 Notes:
For students with recognised Advanced Level Examinations or equivalent qualifications.
For Associate Degree/Higher Diploma graduates admitted as senior-year intake students.
Professional Recognition
Holders of this degree with at least a lower second class honours or GPA 3.0 and have successfully completed a list of courses in different areas of psychology stipulated by the Hong Kong Psychological Society (HKPS) shall be eligible to apply for Graduate Membership of the HKPS. Every HKPS membership application is assessed on an individual basis.
What You Will Be Studying
Core Courses:
Basic Psychology
Basic Psychology II
Developmental Psychology
Biological Psychology
Social Psychology
Cognitive Psychology
Learning and Behaviour
Personality and Individual Differences
Research Methods for Behavioural Sciences
Design and Analysis for Psychological Research I and II
Final-Year Research Project
Electives:
Psychology of Interpersonal Relations
Psychology of Childhood and Adolescence
Neuropsychology
Abnormal Psychology
Cultural Psychology
Psychology of Ageing
Psychology of Language
Positive Psychology
Multivariate Analysis for Psychological Research
Psychological Testing
Introduction to Counselling Psychology
Introduction to Clinical Psychology
Introduction to Educational Psychology
Introduction to Industrial/Organisational Psychology
Introduction to Health Psychology
Psychology Internship
(Note: The list of elective courses offered may vary from year to year.)
Major Selection
Potential applicants will be required to submit a portfolio containing personal credentials.
Start Your Career Here
Our graduates are particularly suited for people-oriented jobs such as human resources, public relations, customer services, children and youth services, education and training, counselling and guidance, health-related services, family and community work, etc. They are also well-prepared for jobs that require strong research skills and competence, critical analysis and communication abilities, such as scientific or applied research, research and development, project management and so on. Students who aspire to practise as professional psychologists will be able to pursue advanced education at the Master's or doctoral level in Hong Kong or overseas with training in pursuing scientific research or applied psychological training such as health, forensic, clinical, educational, counselling and occupational psychology.
Bonus Features
Practical learning in psychology laboratories.
Opportunities to engage in summer internships in or outside Hong Kong.
Individual supervision for the Final Year Project.
Interdisciplinary learning in other social sciences, such as sociology, social work, counselling, and criminology.
Exchange programmes with overseas universities.
The opportunity to study at Columbia University, New York.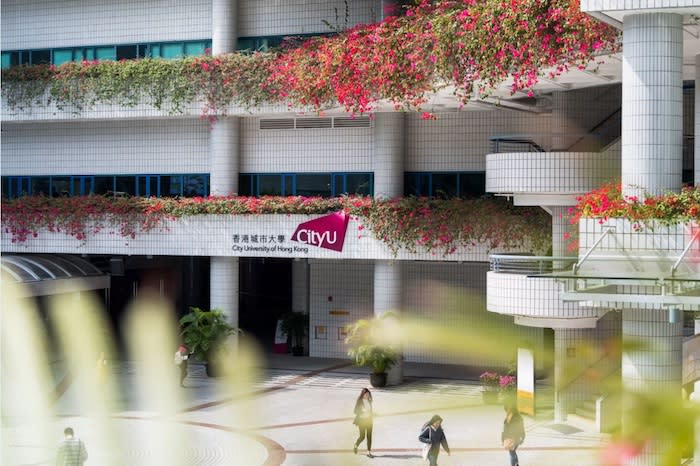 Department of Social and Behavioural Sciences (options: BSocSc Criminology and Sociology, BSocSc Psychology, BSocSc Social Work)
Year of Entry: 2020
Mode of Funding: Government-funded
Admission Code: 1101 Department of Social and Behavioural Sciences (options: BSocSc Criminology and Sociology, BSocSc Psychology, BSocSc Social Work)
Mode of Study: Full-time
Indicative Intake Target (subject to change): direct application places

Local Students: 22 (the Combined figure for programmes 1101, 1298A, 1303A and 1358A)
Non-Local Students: Direct Application route for international and mainland Non-Gaokao students: around 250. NUEE route [全国普通高等学校统一招生计划(统招)] for mainland Gaokao students: around 225

Normal Duration of Programme: 4 years
Direct/Non-JUPAS Application Deadline: 2 January 2020 (Local & Non-local)
Department of Social and Behavioural Sciences
The Department of Social and Behavioural Sciences prides itself on its long track record of offering quality education delivered by a multi-disciplinary team of faculty members. "Social and Behavioural Sciences" is the term used to describe the scientific studies of the thoughts, feelings and behaviours of humans and animals and their surrounded social systems in order to understanding and resolve individual, social, and community issues. It includes the study of counselling, criminology, psychology, social work and sociology.
The Department of Social and Behavioural Sciences offers the following majors:
Criminology and Sociology
Psychology
Social Work
Criminology and Sociology provides students with a broad knowledge of criminology and sociological practice, and professional competence to conduct sociological research to solve problems in organisational, community, societal, national and international contexts. This major is suitable for students with a particular interest in protecting the public and maintaining Hong Kong's status as one of the safest cities in the world.
Psychology is a scientific study of thoughts, feelings, and behaviours. Students are provided with a comprehensive education in major fields of psychology, including biological, clinical, cognitive, developmental, educational, health, personality, and social psychology. They are also offered opportunities to design and conduct psychological research.
Social Work is a helping profession that applies knowledge from various disciplines of the social sciences to develop theories and practices. We set out to strengthen and provide support for individuals, families, groups and the community, in problem-solving as well as in achieving growth and development.
Admission Arrangements for Direct/Non-JUPAS Applicants
Applicants to this programme (admission code: 1101) will be considered for admission to first-year studies in the Department of Social and Behavioural Sciences. Students will enter a major (current major options: Criminology and Sociology; Psychology; Social Work) after one year of study. The top 40% of students# will have a free choice of majors offered by the Department. The other 60% of students will be allocated a major within the Department, subject to the availability of places and the selection criteria set by individual majors.
# Based on CGPA with no failed grades and completion of at least 30 credit units including College/Department required courses.
Applicants seeking advanced standing entry can submit an application for the following programmes:
BSocSc Criminology and Sociology (admission code: 1358A)
BSocSc Psychology (admission code: 1298A)
BSocSc Social Work (admission code: 1303A)
Entrance Requirements for Direct/Non-JUPAS Applicants
To be considered for admission, you must satisfy the General Entrance Requirements.
First-Year Curriculum
During their first year, students will study a broad range of Gateway Education (GE), College core and Departmental requirement courses.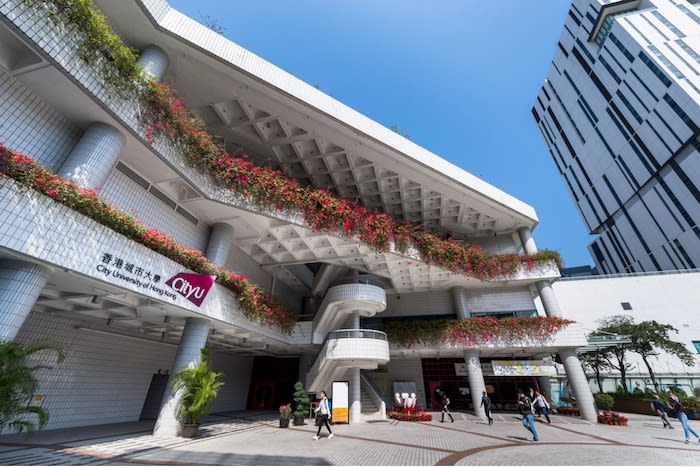 Last updated Mar 2020
About the School

Welcome to City University of Hong Kong (CityU). We are a dynamic university established in 1994 and uniquely located in the heart of Hong Kong, Asia's world city. Our goals are to pursue high levels ... Read More
Welcome to City University of Hong Kong (CityU). We are a dynamic university established in 1994 and uniquely located in the heart of Hong Kong, Asia's world city. Our goals are to pursue high levels of excellence, promote innovation and nurture creativity with the aim to improve people's lives. In a city where East meets West, our vision is to become globally recognised for professional education, one that emphasises the mutual enrichment of different cultures and intellectual traditions, and for research that makes a real difference.
Read less