Read more about this program on the school's website
Program Description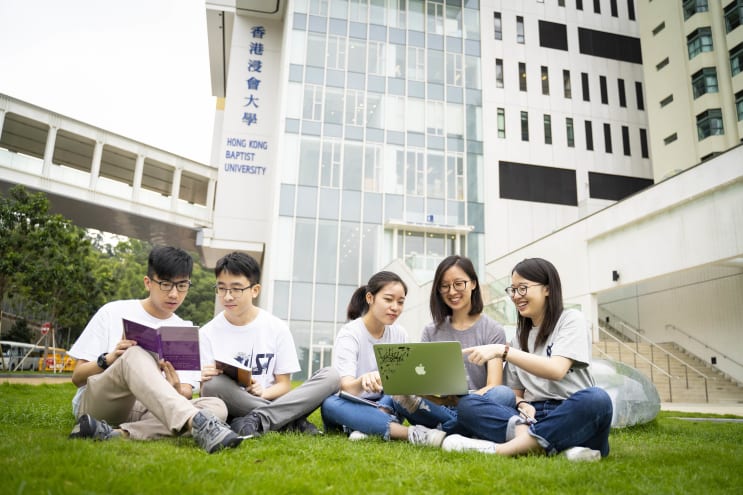 Introduction
The Programme offers instruction in the study of social relationships in different institutional settings and at different scales with rigorous research methods. It aims to provide students with (1) knowledge of the persistence and changes in social structures and their relationships with various social institutions; (2) a critical understanding of social values and meanings of behavior in different social situations; and (3) the ability to conduct independent research on social issues.
This programme is one of the Broad-based Admission Programmes in the Faculty of Social Sciences, HKBU. Upon the completion of the 1st year of study, students may apply for History, Geography, Government & International Studies or Sociology as their Major based on individual interest and academic performance. (For details of Broad-based Admission Programmes, please go to http://sosc.hkbu.edu.hk/bap/.)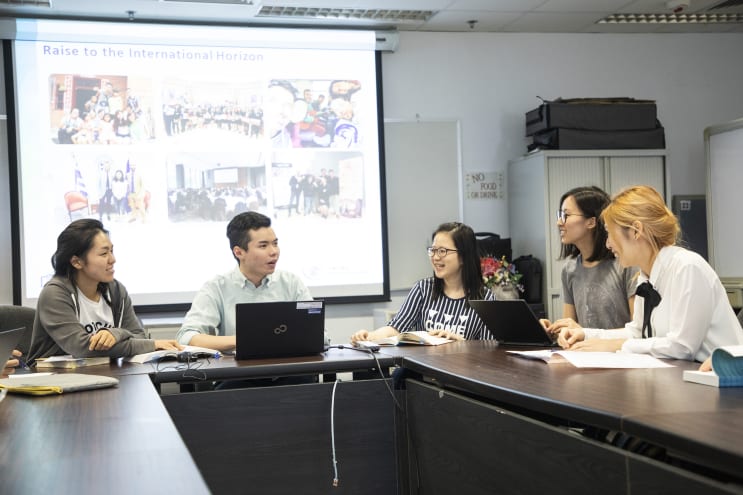 Programme aims
To illuminate the complex patterns of relationships among individuals, groups, and larger social structures in a cross-cultural perspective;
To enhance the understanding of continuities and changes at the local, regional and global levels;
To provide a comprehensive and integrated understanding of Chinese cultures and societies;
To enable students to appreciate the complexities of Hong Kong society in all its manifestations;
To cultivate abilities and creativity in independent research and theoretical investigation;
To develop critical thinking skills adequate for academic inquiry and everyday problem-solving;
To enable students to acquire and apply such transferable practical skills as problem identification, argument formulation, evidence gathering, analytical logic, teamwork, information technology and communication ability suitable for a wide variety of professional careers in civil service, social service, education and business sectors;
To encourage an enthusiasm for life-long learning which in some instances will lead to postgraduate studies;
To train students to appreciate and respect human diversity, and recognize the significance of cultural and social differences; and
To enable students to conduct and complete a research project independently.
Admission

Applicants must satisfy both the general university requirements and the special requirements of the programme. For details, please go to http://admissions.hkbu.edu.hk/en/.
Fee
The tuition fee of full-time undergraduate programmes for 2019-20 is HK$42,100 for local students and HK$140,000 for non-local students* respectively. Fees are to be paid in two equal instalments. (Currency conversion rate: US$1= HK$7.8)
Reasons for Choosing Hong Kong as a Study Destination
1.Be part of the "Chinese Adventure" with a Western heritage
2.Learning Chinese language and culture
3.Exciting and vibrant city with lots to do
4.Many multinational corporations based in Hong Kong
5.Window to China
6.Gateway to Southeast Asia
Last updated Jun 2020
About the School

The Faculty of Social Sciences, Hong Kong Baptist University comprises seven departments: Education Studies, Geography, Government & International Studies, History, Sport & Physical Education, ... Read More
The Faculty of Social Sciences, Hong Kong Baptist University comprises seven departments: Education Studies, Geography, Government & International Studies, History, Sport & Physical Education, Social Work, and Sociology.
Read less