Read more about this program on the school's website
Program Description
The Bachelor of Social Sciences (Hons) in Global and China Studies Programme is a newly developed programme which studies transformation in globalisation and transformation in China as two sides of one coin. It aims to equip and aspire students to engage with a global order increasingly including China. The programme has three core elements: (a) inter-disciplinary knowledge on political economic and sociocultural processes in their geographical and historical contexts; (b) regional/linguistic specialisms; and (c) research skills training. The programme works with academic partners in China and overseas to provide exchange and experiential learning opportunities for students, allowing them to study China from both inside and outside the country. The research-led philosophy prepares students to be resourceful graduates who value knowledge and can work in teams to produce knowledge. Meanwhile, students are able to advance their Putonghua proficiency through language courses and internship opportunities in Hong Kong, China and all over the world.
http://chinast.hkbu.edu.hk/academics_admission/
Unique Features
Required courses outside HKBU in two regions
A global work placement in China or other Asian cities
Research-led with financial support for student research project (merit- based)
Student Learning Experiences
Apart from the off-campus learning experience and work placement provided by the programme, students can make use of the university's network and the "one- semester off" initiative of the Faculty of Social Sciences to engage in a wide range of internship, exchange and service-learning experiences. Some of these experiences are credit bearing; students can undertake such initiatives either during a semester or semester break.
Career Opportunities
This programme prepares students to engage in exciting global development dynamics in Hong Kong, China and beyond. Graduates may pursue careers in international business, foreign services, sustainable development, journalism and education. Within these areas, graduates may pursue opportunities in management, public relations, marketing, research and training with large and small employers including international organisations, government, commercial and community- based organisations.
Unique Features
A distinctive feature of the Programme is the Summer Sojourn Programme for all students who have to spend 4 weeks at Tsinghua University (TU), Beijing at the end of their third study year. The Programme consists of four parts, including:
1) An immersion course in Putonghua;
2) Seminars in Contemporary China by government officials, famous Chinese scholars and experts;
3) Trips and visits to places of particular interest to the four Concentrations; and
4) Research project with academic supervision.
Career Opportunities

Graduates have specific potential for careers in China-related business and prepare for a wide variety of professional careers in business, government, administration, education, the media and community service. Students also pursue postgraduate studies after graduation.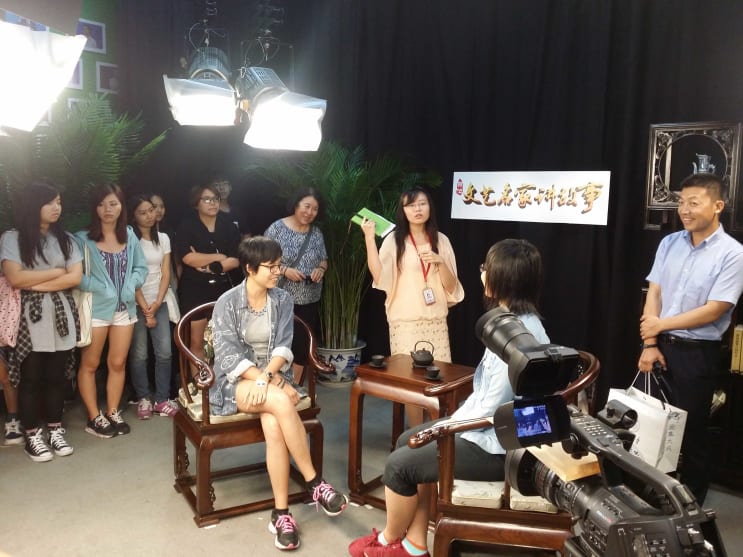 Admission
Applicants must satisfy both the general university requirements and the special requirements of the programme. For details, please go to http://admissions.hkbu.edu.hk/en/.
Fee
The tuition fee of full-time undergraduate programmes for 2020-21 is HK$42,100 for local students and HK$140,000 for non-local students* respectively. Fees are to be paid in two equal instalments. (Currency conversion rate: US$1= HK$7.8)
Reasons for Choosing Hong Kong as a Study Destination
1.Be part of the "Chinese Adventure" with a Western heritage
2.Learning Chinese language and culture
3.Exciting and vibrant city with lots to do
4.Many multinational corporations based in Hong Kong
5.Window to China
6.Gateway to Southeast Asia
Last updated Jul 2020
About the School

The Faculty of Social Sciences, Hong Kong Baptist University comprises seven departments: Education Studies, Geography, Government & International Studies, History, Sport, Physical Education & ... Read More
The Faculty of Social Sciences, Hong Kong Baptist University comprises seven departments: Education Studies, Geography, Government & International Studies, History, Sport, Physical Education & Health, Social Work, and Sociology.
Read less