Read more about this program on the school's website
Program Description
Overview
Challenge your thinking in Science with real-world learning and relevant, up-to-date courses.
Major in Biological Sciences, Chemistry, Earth Science, Environmental Science, or Physics.
Choose from a wide range of complementary or diverse study options to match your interests and aspirations.
Learn to develop practical solutions that impact the real world.
Be at the cutting edge of international science education with access to QUT's new multimillion-dollar research and teaching facilities, including our $230M Science and Engineering Precinct.
Gain real-world experience through work experience opportunities and our Vacation Research programme.
Study opportunities include student-led projects, international study tours, and access to experienced lecturers and industry representatives.
Specializations
Bachelor of Science (Biological Sciences)
This course provides a strong foundation in the core biological sciences such as physiology, genetics, zoology, plant sciences, and microbiology. It is designed to be hands-on, to develop problem-solving skills through active learning, and to give an early appreciation of the way that many disciplines can be brought to bear on a problem.
As well as receiving core training in the basics through the biology major, you can either add breadth to your degree by choosing a minor from a complementary discipline (e.g. chemistry) or depth to your biological skills through a specialized minor such as biotechnology.
You will experience some of the most advanced laboratories and fieldwork opportunities in Australia and be taught by staff who are at the top of their research fields internationally. You will also stay in touch with the real world, as guest lectures, site visits and opportunities for work-integrated learning bring a strong industry flavour to the degree.
Bachelor of Science (Chemistry)
The QUT chemistry degree is a qualification that is known and respected by employers. Many employers prefer QUT chemistry graduates, especially those with an extension minor in analytical chemistry, because of their advanced technical skills, their experience with modern instrumentation and their training in scientific communication. Our training in analytical chemistry throughout the chemistry degree is renowned nationally.
You will undertake comprehensive laboratory work including experiments using modern computer-based analytical instruments and gain knowledge and experience in the health and safety aspects of handling chemicals. You will be guided by highly respected lecturers, many actively involved in cutting-edge research.
Bachelor of Science (Earth Science)
If you enjoy working outdoors and are interested in understanding how the world works, then you will find earth science a rewarding area of study. Blending current research issues and problem-solving with theory and industry-related, hands-on practicals, the earth science major provides you with a fundamental background to pursue a career in either the resource or the environmental sector.
Bachelor of Science (Environmental Science)
Environmental scientists have careers in planning, management, monitoring, and research. These roles are usually found in government departments and agencies, local councils, consultancies, and industrial and mining companies, and you could be working in urban, rural or remote settings.
Graduates assess resources, implement environmental impact programmes, analyse and interpret environmental data and formulate contingency plans in areas including strategic land-use planning; waste disposal; pollution measurement and control; coastal protection; environmental impact of mining, tourism and urban development; rehabilitation and reforestation of degraded sites; groundwater assessment and modelling; flood plain planning; erosion control; and marine science.
Bachelor of Science (Physics)
The course has a strong applied emphasis so you will spend a significant amount of time in the undergraduate teaching laboratories. In each unit, the theory will be supported by experimental work and in your final year, you will undertake research and gain exposure to the research laboratories through the experimental physics unit.
You can also apply for the Vacation Research Experience Scheme to gain experience working on a research project. Many of the lecturers at QUT have worked in industry and QUT works closely with industry through consultancy and research projects, so you can be sure that the course will be up to date and relevant to the real world.
Fees
Your actual fees may vary depending on which units you choose. We review fees annually, and they may be subject to increases.
2019: $38,500 per year full-time (96 credit points)
2020: To Be Advised
Last updated Jan 2020
About the School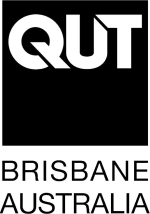 QUT is a major Australian university with a global outlook and a real-world focus. We are one of the nation's fastest-growing research universities and our courses are in high demand. Our graduates in ... Read More
QUT is a major Australian university with a global outlook and a real-world focus. We are one of the nation's fastest-growing research universities and our courses are in high demand. Our graduates include eight Rhodes Scholars, five of these awarded in the past six years.
Read less