Bachelor of Science in Systems Engineering (Minor: Engineering Management/ Industrial Engineering)
Home ›
BSc ›
Bachelor of Science in Systems Engineering (Minor: Engineering Management/ Industrial Engineering)
Program Description
The University of Mauritius (UoM) and the University of Arizona (UA) have partnered to offer an innovative dual degree program in Systems Engineering minor Engineering Management or minor Industrial Engineering. This program is designed to provide students with the science and fundamentals of mathematics necessary to analyze and design complex engineering systems.
Students in system engineering bachelor's degree programs use engineering principles to assess a given industry and create models that improve functionality. Students engage in research that allows them to develop innovative methods of tackling problems and improving operations. Systems may include computer networking, product assembly, and transportation. System improvement can benefit virtually any industry, therefore graduates can work in a wide range of fields, including bio-medicine, telecommunications, transportation, information technology, manufacturing, and the public sector. Careers in systems engineering might involve research, training, testing and system cost planning.
Upon completion, students will graduate with a dual degree from both the University of Mauritius and the University of Arizona.
Kateryna Babaieva / Pexels
Objectives
Upon completion of this program students should be able to:
Integrate mathematics, physics, engineering science, operations research, applied probability and statistics, and computer simulation to model and analyze entire systems that are composed of their individual components and subsystems.
Develop and exercise their capabilities for life‐ long learning as a means to enhance their technical and social skills.
Develop and refine their management, communications, and professional skills to increase their effectiveness as team members and team leaders.
General Entry Requirements
As per General Entry Requirements for admission to the University for Undergraduate Degrees.
Program Requirements
GCE 'A' Level Passes in Mathematics and Physics.
Pass at 'O' Level Chemistry.
International students will have to satisfy the UA admission merit criteria.
Minimum Requirements for Degree Award
The award of the degree is subject to the student satisfying the following requirements:
Successful completion of 130 Credits as per the program structure;
Satisfactory completion of industrial placement as specified in the program;
Satisfactory performance in each of the eleven Graduate Attributes (GAs) specified against modules in the module specification sheets.
The program has been formulated to meet the competency standards prescribed by the Washington Accord. This means that graduates from this program would in addition to satisfying the prescribed credits per knowledge area (natural sciences, mathematics, engineering sciences, design and synthesis, and complementary studies) also have demonstrated satisfactory performance in the following eleven Graduates Attributes (GAs):
GA 1: Problem Solving
GA 2: Application of scientific and engineering knowledge
GA 3: Engineering Design
GA 4: Investigations, experiments, and data analysis
GA 5: Engineering methods, skills, and tools, including Information Technology
GA 6: Professional and technical communication
GA 7: Impact of engineering activity
GA 8: Individual, team and multidisciplinary working
GA 9: Independent learning ability
GA 10: Engineering Professionalism
GA 11: Engineering Management
Career Opportunities
Systems Engineering career options include:
Reliability and Quality Engineer
System Analyst
Enterprise Systems Engineer
Software Systems Engineer
Product Engineer
Last updated Feb 2020
About the School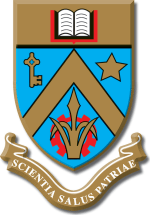 The University of Arizona, or UA, is a premier, public research university. The National Science Foundation ranks the UA 23rd in research and development expenditures among U.S public universities and ... Read More
The University of Arizona, or UA, is a premier, public research university. The National Science Foundation ranks the UA 23rd in research and development expenditures among U.S public universities and colleges and 38th among U.S public and private universities.
Read less