Bachelor of Science in Strategic Communication
Home ›
BSc ›
Bachelor of Science in Strategic Communication
Program Description
The Bachelor of Science in Strategic Communication combines public relations, advertising, and other communication disciplines. To be successful in the current communication environment requires that students still learn how to identify key stakeholder publics and determine how to reach them. But the integration of media platforms and the proliferation of new media technologies has made that a more complex process requiring much more strategically focused approaches. In addition to learning how to write and develop materials for traditional media, students will learn how to use social media and other emerging technologies to ensure that all appropriate publics are reached.
As important as classroom instruction is, students need practical, hands-on experiences in as real-world a setting as possible. They will get those experiences through a School of Global Journalism and Communication in-house strategic communications operation. Students will create real communications campaigns for real clients in a faculty-supervised setting.
Finally, because the world is interconnected in ways never dreamed possible in earlier decades and because so many businesses and organizations operate across national boundaries, the major in Strategic Communication has an important global focus. That focus has two directions. First, students will learn about creating and executing communications campaigns for targeted audiences in different parts of the world in ways that recognize the diversity of those audiences. Second, students will also learn how the strategic communications process is viewed in other nations and how that affects how that process is done.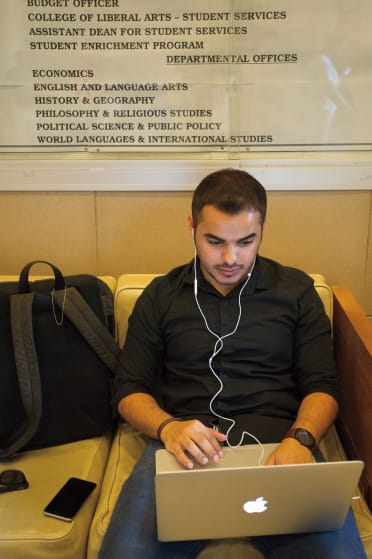 photo courtesy of Morgan State University
Graduation & Retention
Once we've attracted students, it's important that we keep them and that we get them through to graduation. SGJC keeps an eye on both its retention rates and graduation rates.
Retention Rate
Retention data are collected on students who enter Morgan State University in the fall semester as the first time, full-time freshmen. The percentages of those students who return in the following fall are reported as the retention rate. Students who transfer to Morgan, students who enter as the first time, full-time freshmen in any academic term other than fall semester and part-time students are not captured in retention rate data. At present, the university's retention rate stands at 76%. SGJC's overall rate also stands at 76%.
Graduation Rate
Graduation rates are computed on the basis of six-year cohorts which is how they are reported to the Maryland Higher Education Commission (MHEC). By that definition, the six-year graduation rate for the 2013 cohort would be based on the percentage of that cohort who graduated by May of 2019. The four-year and five-year rates are also reported.
Because it began operations only in 2013, SGJC's first full cohort graduated in May of 2019. Of that first cohort, however, 19 percent graduated in four years. An additional 25 percent graduated after five years. SGJC's six-year graduation rate was 50 percent. In other words, 50 percent of SGJC's freshmen entering the university as first time full-time students in the fall of 2013 had graduated by May of 2019. To place the SGJC rate in perspective, the university's overall graduation rate for the 2013 cohort was 43 percent.
The Strategy Shop
The Strategy Shop is the performance center for the Department of Strategic Communication. It is a student-staffed, but faculty-supervised strategic communications agency that works with real clients who may be from within MSU or from outside the university. The Strategy Shop allows SCOM students to gain hands-on experiences that connect with the theory they are learning in the classroom. It is overseen by Assistant Professor Janice Smith.
Client activities include, but may not necessarily be limited to things such as planning and development of campaigns, event planning, media releases, advertisement, social media content, pitch emails, flyers, brochures, etc. If time permits, students may work on the implementation of the campaigns that were developed.
Last updated Feb 2020
About the School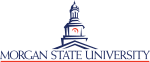 Morgan State University, founded in 1867, is a Carnegie-classified doctoral research institution providing instruction to a multiethnic, multiracial, multinational student body and offering more than ... Read More
Morgan State University, founded in 1867, is a Carnegie-classified doctoral research institution providing instruction to a multiethnic, multiracial, multinational student body and offering more than 125 academic programs leading to degrees from the baccalaureate to the doctorate. As Maryland's Preeminent Public Urban Research University, Morgan fulfills its mission to address the needs and challenges of the modern urban environment through intense community-level study and pioneering solutions.
Read less