Program Description
Bachelor of Science in Sports Science
"The Sports Science Department offers students a wide range of knowledge and skills. From our multiple concentrations and our top-notch faculty, the Sports Studies department can prepare you for any career in athletics!" – Drew Praster, Sports Science graduate, Senior Manager of Premium Sales for the Charlotte Hornets, and Distinguished Alumnus
Students graduating from the Sports Science program are prepared to pursue career opportunities in Health and Physical Education, Exercise Science, Sports Management and Coaching. An additional purpose is to provide all students with opportunities to develop physical, social, intellectual, emotional, environmental and spiritual health.
As a Sports Science major, you can connect your classroom knowledge with real-world experience. Our internships provide students with opportunities to gain practical experience in professional settings. The job market continues to expand in the field of Sports Science and Physical Education, with graduates receiving job opportunities!
Our graduates take full advantage of the faculty's real-world field expertise and understanding of key concepts, terminology, theory, and research. Not only that, but students develop strong bonds with professors, local schools, and classmates through the interactive research and training required. These connections are reinforced through internships that help you build your references and resume in private businesses and:
Athletic departments at local high schools
YMCAs
Personal training facilities
Recreational leadership roles
Health-related fields such as chiropractic, physical therapy, and rehabilitation centers
The Chowan University chapter of the Phi Epsilon Kappa a national professional honor society for persons engaged in or pursuing careers in physical education, health, recreation, dance, human performance, exercise science, sports medicine and sports management and the Sports Science Club offer students additional educational, service, and fellowship opportunities.
Chowan University offers students with an interest in Sports Science the following degree options:
Exercise Science. Whether you had a great athletic trainer in high school, a coach who introduced you to weight training, or if you've watched in all of ESPN's Sport Science segments and want to work in sports and fitness, Chowan University's Exercise Science concentration could be what you want. Specializing in a strong core of classes from within SSPE will help you focus on industry-related issues like:
Motor Learning/Control/Development
Kinesiology/Biomechanics
Exercise Physiology These classes combined with the essential courses from the help of other key departments like Biology's Anatomy and Physiology and Psychology's Developmental courses give Chowan's Exercise Science concentration an edge in the industry.
Health & Physical Education for Students (K-12). "The Physical Education program is very interested in the success of their students. They provide a strong focus on diversity and the importance of being a life-long learner. We get to participate with schools around the county to interact with the children and play many different games with them, even before we graduate." -Mary Tolson, 2009 Physical Education graduate
Chowan offers a specialized curriculum to prepare students for successful careers in teaching health and physical education content and activities from Kindergarten through 12th grade. You can teach the next generation fitness and nutrition that will serve them for a lifetime by working first-hand with students from local elementary and secondary schools to students and staff at Chowan.
Last updated Feb 2018
About the School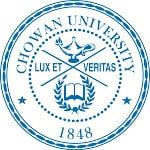 Chowan University was founded in 1848. For over 165 years, Chowan has enjoyed a long and distinguished tradition of faith and education in Northeastern NC. Our mission is to provide a caring environm ... Read More
Chowan University was founded in 1848. For over 165 years, Chowan has enjoyed a long and distinguished tradition of faith and education in Northeastern NC. Our mission is to provide a caring environment characterized by Christian values.
Read less