Bachelor of Science in Sport and Physical Activity
Home ›
Bachelor ›
Bachelor of Science in Sport and Physical Activity
Program Description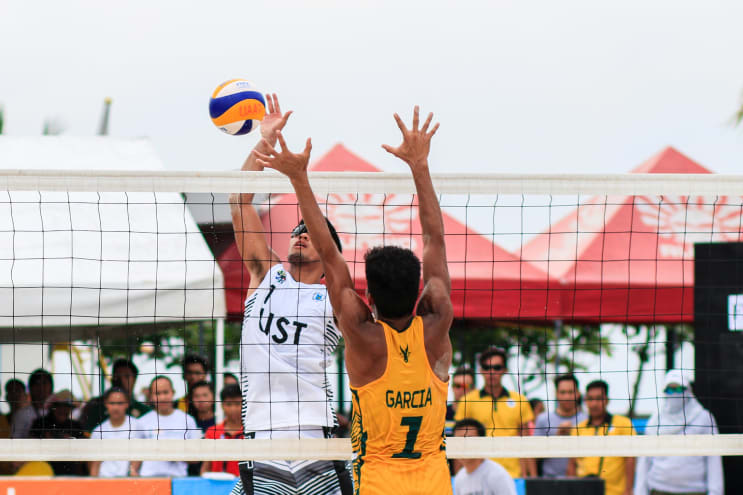 The academic model of our course innovates by applying competency-based teaching that simultaneously develops knowledge, skills and attitudes, in which the student becomes the protagonist of their learning.
The pillars of this approach are based on a systemic teaching of anatomy and physiology, on the simulation of situations of professional practice, on intervention in a real context of internship, on the close relationship developed with reference partner entities and in interaction with other Sports and Health professionals.
Understanding the needs of the professional of the future, we promote the development of soft skills and internationalization experiences, fundamental for the training of global Sports professionals.
Benefits
Choose one of the three specialization branches: Sports Training, Exercise and Health & Physical Education.
Active teaching methodology based on problems formulated with clubs and companies.
Sports facilities of excellence in a single location in the center of Lisbon.
Internships since the second year of the degree.
Sports industry professionals in the classroom (conferences and masterclasses) and best practice experience (field trips).
Promotion of multidisciplinary teamwork (Interprofessional Project).
Possibility to obtain Certifications in:

Sports Coach Grade I and II (Sports Training Branch);
National certification included in Bosu®, TRX®, Trigger Point®, Foam Roller and Stick Mobility® instructor. Possibility of obtaining international certification with special conditions (Exercise and Health Branch);
Software certification in CEDIS and Videobserver (all branches).

Supply of a Universidade Europeia / Adidas Sports Equipment Kit.
Lessons exclusively in the morning.
Career Opportunities
Sports Coach
Game Analysis and Observation
Training Control and Evaluation
Exercise Physiologist
Physical Exercise Technician
Technical director
Youth Training (continuation for Master's)
High Performance Training (continuation for Master's)
Specialist Exercise Physiologist (continued to Master's)
Physical Education (Master's degree)
Senior Sports Coach
Exercise Professional
Entrance Examinations
Portuguese or Biology / Geology or Mathematics Note: Approved prerequisite | Group C - Functional, physical and sports fitness.
International experience
The Universidade Europeia offers its students the possibility of international mobility under the Erasmus + program and other cooperation protocols. It currently has about 200 partner universities scattered around the world. Among these, the main destinations of choice for our students are Universidad Andrés Bello (Chile), the Peruvian University of Applied Sciences (Peru), the University of Bologna (Italy), the University of Rijeka (Croatia), the Institute of Hospitality Management in Prague (Czech Republic), Kozminski University (Poland), among others.
Each program presents a list of specific partnerships, to be consulted with the International Office.
Companies
Companies that collaborate in internships and seminars throughout the degree:
CEDIS
CIF - Club
Foot-Ball International
Athletic and Cultural Club
Belenenses Football Club
Club VII
Pedro Arrupe School
School Sports
INATEL Foundation
GIMNICA
Portuguese Club Gymnasium
Go Fit
mpTENNIS
National Plan for Ethics in Sports
Real Sport Clube
Sport Lisboa and Benfica
VIDEOBSERVER
Wtvision
Syllabus
1st Semester
Anatomy
Biomechanics
Movement Analysis
Case studies I
Research Methodology
Contemporary Dynamics I
TD.EF * - Football
TD.EF * - Swimming
ES * - Individual Modalities I
ES * - Group I modalities
2nd Semester
Exercise physiology
Case studies II
Communication Skills
Contemporary Dynamics II
TD.EF * - Basketball
TD.EF * - Gymnastics
TD * - Physical Quality Development
ES * - Exercise Planning and Prescription
ES * - Water Activities I
ES * - Nature Exploration Activities I
EF * - Teaching Techniques and Strategies
3rd Semester
Sport Pedagogy
Sports Nutrition
TD.ES * - Vocational Exploration I
TD.EF * - Analysis and Observation
TD.EF * - Handball
TD.EF * - Racquet Sports
TD * - Option I (Optional)
ES * - Physical Activity and Public Health
ES * - Individual Modalities II
ES * - Group II modalities
EF * - Planning and Evaluation I
EF * - Rhythmic and Expressive Activities
EF * - Skating
4th Semester
Sport Psychology
Computer Systems
Statistics I
TD.ES * - Vocational Exploration II
TD * - Option II (Optional)
ES * - Option I (Optional)
TD.EF * - Volleyball
TD.EF * - Athletics
ES.EF * - Nature Exploration Activities II
TD * - Sports Organization
ES * - Water Activities II
EF * - Physical Education Pedagogy I
EF * - Planning and Evaluation II
5th Semester
Final Work I
Leadership and Team Management
Statistics II
TD.ES * - Stage I
TD * - Option III (Optional)
ES * - Option II (Optional)
EF * - Option I (Optional)
EF * - Vocational Exploration I
EF * - Planning and Evaluation III
EF * - Combat Sports
6th Semester
Final Work II
Inter-professional project 20
Personal development
TD.ES * - Stage II
TD * - Option IV (Optional)
ES * - Exercise in Special Populations
EF * - Option II (Optional)
EF * - Vocational Exploration II
EF * - Physical Education Pedagogy II
EF * - Traditional Games 2
Last updated Aug 2020