Bachelor of Science in Secondary Education
Home ›
BSc ›
Bachelor of Science in Secondary Education
Program Description
Bachelor of Science in Secondary Education
The Chowan University School of Education is dedicated to graduate students who are effective, highly qualified teachers and who are equipped with instructional strategies and pedagogy capable of educating all learners in a continuously changing world. The strong core curriculum, along with professional and specialty area studies offered to pre-service teachers at Chowan University, provides prospective educators knowledge, skills, and dispositions necessary for working with diverse students and learning environments. Opportunities are provided for candidates to learn and assess theories and principles of best practices not only in the university setting but also in collaboration with classroom teachers and other professionals who guide them through practical application in real-world settings.
Chowan University's School of Education produces esteemed teachers for elementary and secondary school careers year after year. All our students are committed to academic and teaching excellence, exemplified by the "Teacher of the Year" Awards they regularly receive.
The School of Education offers the following degrees:
Science. Secondary school science teachers are currently in great demand. Students majoring in Comprehensive Science Education who complete the requirements for licensure will be prepared to teach both general and advanced science courses at the secondary level (grades 9-12). Students who graduate with a Bachelor of Science degree in Comprehensive Science Education are eligible to apply for their licensure to teach science courses. You will also:
Be prepared for a variety of careers in the biological sciences or admission into graduate or professional programs.
Comprehend the fundamental biological concepts, theories, and phenomena.
Understand the theory of, and be able to apply the scientific method in a biological setting.
Know the selected techniques and equipment commonly used in field and laboratory studies.
Have proficiency in analytical, critical, and creative thinking, as well as in core communication skills.
Be an effective teacher who demonstrates the knowledge, skills, and dispositions of a lifelong learner, a reflective practitioner, a communicator, a classroom manager, and a scholar.
English (BA). Chowan University offers a specialized curriculum to prepare students for successful careers in English Education. Students receive a firm foundation in understanding literacy processes to aid continuous growth in and beyond the classroom. English and Language Arts teachers recognize the boundaries of literacy are constantly changing and expanding and know what it means to be a literate citizen in the 21st century.
English education students will take various composition and literature courses examining among others:
American literature
World literature
Young Adult literature
Advanced composition Students who complete the English Education program will be well prepared to aid the literacy and writing skills of generations to come!
Mathematics. "I am a retired Marine who decided to pursue a teaching career in mathematics. Chowan's smaller class sizes provided me the opportunity to get more one-on-one professor time. I enjoyed how my math and education classes were interactive versus just a professor constantly lecturing." - Richard Todd, 2015 Mathematics Education graduate
Students who enroll in Chowan University's Mathematics Education program will engage in a program built to focus and fine-tune students' mathematical skills. Upon completion students will have mastered the methods, materials, and equipment specifically related to teaching mathematics in a culturally pluralistic classroom and in a technology-oriented society. Social Studies.
Chowan University offers a specialized curriculum for students preparing to teach Social Studies in 9th through 12th-grade classes. Social Studies Education students will learn:
Geography skills
Characteristics of past and present societies
Issues and problems that have persisted throughout history
Social, political, and economic institutions in societies
Political, economic, social, and psychological behavior of people
Problem-solving, decision-making, planning, and participation skills
Constructive attitudes toward diversity, change, conflict, and uncertainty
Last updated Feb 2018
About the School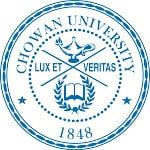 Chowan University was founded in 1848. For over 165 years, Chowan has enjoyed a long and distinguished tradition of faith and education in Northeastern NC. Our mission is to provide a caring environm ... Read More
Chowan University was founded in 1848. For over 165 years, Chowan has enjoyed a long and distinguished tradition of faith and education in Northeastern NC. Our mission is to provide a caring environment characterized by Christian values.
Read less