Bachelor of Science in Retail Management
Home ›
BSc ›
Bachelor of Science in Retail Management
Program Description
The BSc Program in Retail Management (180 ECTS credits) is a specialized education focused on retail. Please note that the program is fully taught in English.
From day one, the Retail Management Program is specialized on retailing, while also containing the same content students normally receive at all business schools, including, economics, marketing, accounting, management, strategy, etc. Many courses are adjusted to give both general content and retail-specific content.
The degree will qualify you to apply for certain specializations on Master programs at SSE or a Master program at another college or university in Sweden or abroad. All teaching is conducted in English. During the first two years, a semester at the Retail Management program typically includes four to five courses. During the third year, students take fewer courses but write two larger reports, a company project within the Applied Retailing Track and their Bachelor thesis. The activities in the Applied Retailing Track and the Antonia Ax:son Johnson Tutorial are run in parallel with the classroom courses over three years.
The Applied Retail Track
The Applied Retail Track is a course where theory and practice are combined and a unique interaction between students, faculty, and companies is established. Ten retail clubs (one for each partner company) comprise the track. Each retail club consists of 15–20 students from all years in the program, company representatives, and a faculty member from SSE. The core teaching formats on the Applied Retail Track comprise half-day workshops and company visits, in which all students in a retail club participate. Additional activities, such as theme lectures, career planning (year 2), and a company project (year 3) complements these core formats. The course gives companies and students a great opportunity to get to know one another and to exchange ideas and share experiences.
Antonia Ax:son Johnson Tutorial Program
The Antonia Ax:son Johnson Tutorial Program focuses on offering a more personalized learning experience for students. It seeks to convey general knowledge and develop intellectual capacity, complementing the academic and practical content of the Applied Retail Track. Students will be invited to discuss their experiences and reflect on their own development with a tutor. Tutors will be faculty members with whom students interact on courses and the Applied Retail Track.
Enter the employment market
After graduation, those who want to enter the job market will have excellent, interesting employment and assignment opportunities. The Applied Retail Track gives students an inside perspective into different career opportunities within retailing and allows them to start building a network in this field. Several of the companies participating in this track offers job opportunities and careers in Sweden and internationally. Those who have graduated from the school work in a variety of industries and fields. They are, for example, brand managers, key account managers, entrepreneurs, project managers, PR consultants, marketing researchers, marketing managers, controllers, and management consultants.
Retail knowledge is not only in demand in the traditional retail sector. After your education, your skills will also be applicable to working in the manufacturing or service sector, or working as a brand, product or expansion manager. You will also be qualified to work in any business that increasingly invests in stores, such as banks, insurance companies, automotive companies, and mobile operators, the choices are many.
According to SSE's Employment Report 2018, more than 90 percent of the students choosing to enter the labor market following graduation secured a job within three months.
Admission requirements
The following application materials are required:
1. Upper secondary diploma, including
At least Mathematics 3b or 3c (high grade is favored)
At least English 6* (high grade is favored)
Grade point average corresponding 17,0 in the Swedish upper secondary system or IB average of 34.
Students graduating in 2019 must upload a study plan including predicted grades in the application.
2. Proof of profiency in English
*If you lack the requirement of English 6 in your highschool diploma, we accept the following options as proof of your proficiency in English:
- TOEFL
Internet-based Score of 20 (scale 0-30) in written test, a total minimm score of 90
- IELTS
An overall mark of at least 6.5 and no section below 5.5
- English language test exemption
Upper secondary school diploma conducted completely in English
3. Motivation letter & CV
- Letter of motivation describing why you are interested in the program and why you are a suitable candidate
- CV
Last updated Jul 2018
About the School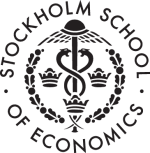 Stockholm School of Economics (SSE) is the leading business school in the Nordics with a unique business community network, private funding and little dependence on government support. For more than a ... Read More
Stockholm School of Economics (SSE) is the leading business school in the Nordics with a unique business community network, private funding and little dependence on government support. For more than a century, SSE has educated talented women and men for leading positions within the business community and the public sector.
Read less