Program Description
The Music/Music Industry major enables creative musicians the opportunity to engage in a multi-faceted course of study that prepares them for a career within many of the areas comprising today's music industry.The Music Industry curriculum contains three areas of equal focus in which all students are engaged: applied music studies, audio recording and music production, and music business and entrepreneurship. We believe our graduates need to be well-versed in each of these areas, since most employment opportunities involve crossover and multitasking in several different areas of the music industry.
The Music/Music Industry Program is housed in The Hearst Center for Communications and Interactive Media. It provides access to state of the art recording studios, audio post-production rooms, television and radio studios, computer labs, and a showcase studio for live performances.The Hearst C.C.I.M. fosters a creative and interactive environment in which young professionals take concepts and skills learned in the classroom and studio and apply them in pre-occupational settings.As the Music Industry curriculum is complemented with a core education in liberal arts, the Music/Music Industry at Saint Rose is a unique blend of progressive studies in contemporary music housed within a vibrant academic community.
What Will I Study?
The Music Industry curriculum at The College of Saint Rose includes courses in applied music study, songwriting, arranging, recording engineering, record production, Pro Tools, MIDI, music business, artist management, and music law. Additionally, students also function as artist managers and record producers for real clients for two semesters as part of course requirements, as well as complete an internship with a music company.
The final exit requirement at the end of the senior year is a comprehensive capstone project that reflects students' achievement: they must submit a full-length album of material that they have composed, arranged, rehearsed, engineered, mixed and mastered.
Resources
Music/Music Industry majors are encouraged to participate in the student-run, in-house Rose Record Label Group, where they can gain additional experience in the fields of songwriting, record production, management, marketing, and music publishing.
GRAMMY U (Grammy University) is a unique and fast-growing community of college students, primarily between the ages of 17 and 25, who are pursuing a career in the recording industry. GRAMMY U events and special programs touch on all aspects of the music industry, from the technology to the tracks themselves. Events are scheduled throughout the semester to give GRAMMY U members a wide variety of experiences and professional development. Because we are part of The Recording Academy, members have extraordinary access to the industry and its artists.
Saint Rose Music Industry students are members of The Music Industry Student Association (M.I.S.A.). Through M.I.S.A.'s affiliation with GRAMMY U, students can gain both experience and the opportunity to network with industry professionals through local, regional, and national activities and events.
Accreditation
The Saint Rose Music Department is accredited by The National Association of Schools of Music (N.A.S.M.) and by The National Council for Accreditation of Teacher Education (N.C.A.T.E.).
Program Requirements
Applied Music
All students concentrating in Music Industry are required to complete eight semesters of applied study on their major instrument or voice. Repertoire Class and Music Convocation are required for seven semesters. Semester and annual juries are part of the assessment tools used in applied study. Please consult specific syllabi for detailed requirements.
Music Industry students may audition to concentrate in applied Songwriting/Composition. Those students who are admitted to this option will take primary applied Songwriting/Composition (MUS 397) in place of applied instrument or vocal lessons (MUS393). Songwriters/Composers will also take MUS300: Composition Seminar in place of MUS100: Repertoire Class. Students are also required to fulfill 6 semesters of applied study in a secondary instrument or voice (MUS394).
Major Ensembles
Music Industry students are required to participate in the major performing group appropriate to their applied concentration for a minimum of seven semesters, four of which may be in The Commercial Music Recording Ensemble, MUS 280 (audition required). All Music Industry guitar and electric bass players are assigned to be in Jazz Guitar Ensemble, MUS 287, as their major performing ensemble.All Music majors are required to earn a minimum of four college credits of major ensemble participation. All transfer Music majors are required to take a minimum of four semesters of their major performing ensemble at The College of Saint Rose.
Small Ensembles
All Music majors may participate in non-required ensembles. These include Brass Choir, Chamber Choir, Madrigal Singers, Women's Chorale, Glee Club, Clarinet Choir, Flute Choir, Instrumental Jazz Ensemble, Vocal Jazz Ensemble, Saxophone Ensemble, Vocal Chamber Music Ensemble, Opera Workshop, Brass Quintet, Women's Chorale, Percussion Ensemble, Campus/Community Band, Chamber Orchestra, Symphony Orchestra and Chamber Winds.
Final Projects
Music/Music Industry students are required to complete a capstone project in the form of full-length CD during the senior year. The project requires the student to compose, record, perform, produce, and engineer all aspects of the album and present the final CD at the end of the semester as a playback presentation. Music Industry faculty must approve a proposal in order to begin the project.
Admissions:
The Undergraduate Admissions Office begins the review of first year applications each fall in late September for the following Fall. Students are encouraged to submit a complete an application as early as November. The Admissions Team will return a decision on complete applications within just three weeks. The College awards academic scholarships at the same time.
What Makes an Application Complete
Online or Paper application (fee waived for online applicants!)
Official High School Transcripts
Official Transcripts for any College Level Courses
SAT or ACT scores
Demonstration of English proficiency: Send us your TOEFL, IELTS, or PTE scores. The testing requirement is waived for applicants who have previously earned a bachelor's or master's degree in the United States. The College of Saint Rose offers English as a Second Language (ESL) studies and offers conditional acceptances to those who meet all other admission requirements. Conditionally accepted students must show English proficiency before enrolling in their coursework.
Letter of Recommendation from a Counselor or Teacher
Essay or Graded Paper
Applicants may also apply via the Common Application Online.
Additional Admission Requirements
Auditions
There are two auditions occurring on the same day for applicants for the Music Industry concentration. Both are required for acceptance into the Music Industry concentration at Saint Rose:
The College of Saint Rose Music Department Audition An audition with members of the Music Department faculty is required for everyone who wishes to major in Music at The College of Saint Rose. The ability to read music notation is required for all instrumentalists and vocalists. All students may be asked to demonstrate their sight-reading abilities during their audition.

The College of Saint Rose Music Industry Audition Occurring immediately after the Music Department Auditions, there will be an additional audition for Music Industry Program applicants. The Music Industry Program Audition will provide a space for students to demonstrate additional talents (songwriting/composing, alternate instruments, commercial or jazz styles).
There are specific guidelines for each audition and instrumental or vocal discipline. The details about auditions can be found at: http://strose.smartcatalogiq.com/en/2015-2017/Catalog/Programs-of-Study/Music-Industry-BS.
Last updated May 2019
About the School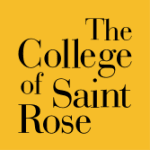 The College of Saint Rose is a progressive community of scholars focused on gaining knowledge and applying what they've learned to make the world around them better. Located in the heart of Albany, th ... Read More
The College of Saint Rose is a progressive community of scholars focused on gaining knowledge and applying what they've learned to make the world around them better. Located in the heart of Albany, the New York state capital, Saint Rose offers a private, independent, coeducational college experience in a vibrant urban setting.
Read less