Bachelor of Science in Mechanical Engineering
Home ›
BSc ›
Bachelor of Science in Mechanical Engineering
Program Description
Take the inside track to a career in mechanical engineering where you will contribute to the advancement of modern technology.
Overview
Mechanical engineering is an exciting and dynamic field that contributes to every area of modern technology; application areas range from pollution control and renewable energy to manufacturing electronic chips and medical devices.
As a Widener student, you not only study the fundamentals of mechanical engineering such as the strength of materials, fluid mechanics and thermodynamics, design of machinery, and vibration and control but also participate in application-oriented labs and project experiences.
Here, you'll benefit from a supportive environment that encourages analytical and creative thinking, while being exposed to the industry through real-world applications.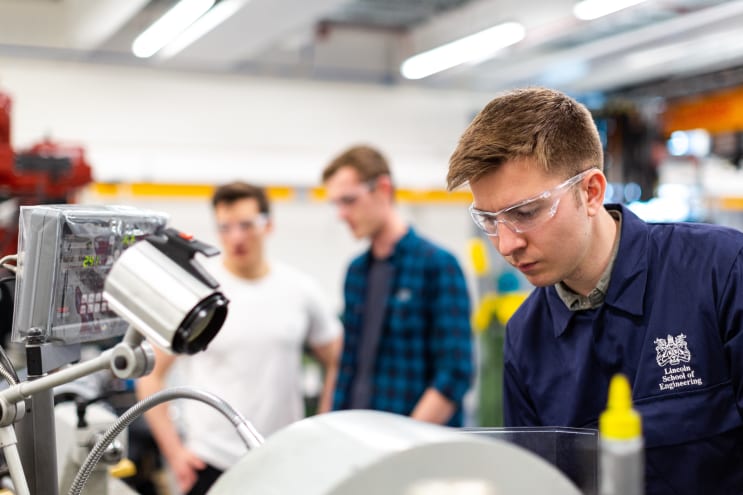 Program Highlights
From senior projects to co-op experiences your education will stretch beyond the classroom. Here, you'll partner with prestigious faculty on research projects, build relationships with industry professionals, and participate in hands-on learning opportunities.
Top 10
We're ranked among the 10 best colleges in the country for engineering.
Source: Knowledge Review
With 200+ Students
mechanical engineering is the largest growing major in engineering.
70% Funding
offered to eligible students to complete their bachelor's and master's in 5 years.
1 Year Paid Co-op
Gain up to 1 full year of compensated work experience and still graduate within 4 years.
17:1 Student-Faculty Ratio
Small class sizes allow faculty to make you the priority.
Advisory Board
Meet the industry leaders who provide assistance and direction to support the school in its future growth and development.
Innovative Research
You'll partner with industry-shaping faculty on cutting-edge research from developing new atomic force microscopy experimental methods to better understanding the physical and mechanical factors that play a role in treatment for swallowing disorders.
Faculty Mentorship
From personal attention in the classroom to student and faculty research projects, faculty are invested in your success. Here, you'll learn from faculty, not graduate assistants, as you prepare for your career in engineering.
Career Preparation
Through the co-op program, you can complete professional work experience and graduate in 4 years. The benefit: you'll not only save educational costs but you'll also start your career earlier than most engineering graduates.
Current Faculty Research
Specific areas of mechanical engineering faculty research include:
Atomic force microscopy
Computational and experimental analysis of physiological systems and therapeutic strategies
Composite materials
Design and fabrication of mechanical systems
Kinetic energy storage devices
Nanotechnology
Rehabilitation machines
Thermal management and energy simulation
Turbomachinery
Your Inside Track to Success
Here, you'll prepare for your career in mechanical engineering before you graduate.
Recent Employers and Industry Connections
The Boeing Company
Drake Refrigeration
ERIN Engineering, a JENSEN HUGHS Company
Lockheed Martin
The Naval Surface Warfare Center
Schramm Engineering
Outlook and Outcomes
Potential Careers
Consulting
Design
Manufacturing
Research and Development
Testing
Industry Growth
The employment of mechanical engineers is projected to grow 4 percent from now to 2028, which is average growth. It will be higher for those studying specific advances in technology.
Source: Bureau of Labor Statistics
Average Salary
$88,430
Bureau of Labor Statistics
Co-op Placement Opportunities
During co-op placements, our students gain valuable work experience with industry partners, such as Schramm, NAVSEA, or Siemens to name just a few.
Industry Insiders
You have direct access to industry leaders, including many alumni of the program, through the School of Engineering Board of Advisors.
Last updated Oct 2020
About the School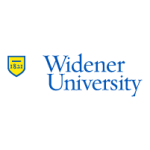 Widener University is a private, metropolitan university with a Main Campus in Chester, PA, and law schools in Harrisburg, PA, and Wilmington DE.
Widener University is a private, metropolitan university with a Main Campus in Chester, PA, and law schools in Harrisburg, PA, and Wilmington DE.
Read less