Program Description
Marketing at Messiah College
At Messiah, you get to "do" marketing through our flexible curriculum by writing real marketing plans, providing research services for businesses, and even participating in the sales component of marketing.
As a marketing major at Messiah College, you'll develop the ability to use your critical thinking skills and creativity to prepare marketing communication plans and develop advertising campaigns and provide research services for local nonprofit organizations. Campus organizations may even ask you to use your developing marketing skills to gather information and to promote their activities. You'll learn how to identify ethical issues related to marketing and to articulate personal responses that reflect your commitment to Christian principles.
Marketing major distinctives
As a marketing major at Messiah College, you'll be able to:
Study in a program named the #1 Best Business Degree Program for 2017 by Christian Universities Online.
Travel abroad through a 3-week cross-cultural program, 10-week International Business Institute or a semester abroad.
Take courses in consumer behavior, advertising, digital marketing, social media marketing, computer graphics, multimedia, and news writing.
Experience real-world marketing opportunities through completing research and developing comprehensive marketing plans for on and off-campus clients.
Participate in Messiah Business Alumni networking breakfasts to connect with other professionals in the business fields.
Learn about marketing through a Christian perspective with a strong emphasis on social responsibility.
Participate in a wide variety of exciting internships in sectors/organizations including advertising, sports, finance and manufacturing. Placements have included the Philadelphia Phillies and Hershey Foods.
Apply what you've learned in the classroom to real-world situations through the on-campus group Business Club.
Career options for marketing majors
As a graduate of the marketing program, students are equipped to secure positions such as:
PR director
Marketing development manager
Account manager
Marketing specialist
Advertising executive
Social media coordinator
Brand manager
Integrated marketing coordinator
Market researcher
Internship opportunities for marketing majors
Messiah's nationally recognized internship program places students in a variety of marketing internships. A few examples include:
Advertising agencies
Sports teams
Financial organizations
Corporate organizations
Nonprofit organizations
What you'll learn
You will learn how to facilitate mutually beneficial exchange, which meets both the needs of consumers and the goals of producers. To do so you'll gain insight into key marketing strategies such as segmentation and targeting, competitive advantage, positioning and branding. You also will become familiar with marketing mix tactics related to product, place, promotion, and price. Most importantly, you'll be inspired to practice marketing as a Christian calling in ways that are both effective and God-honoring.
As you learn more about the role marketing processes such as advertising, selling and communications play in the development of economies throughout the world, you'll gain an in-depth understanding about how the marketing process helps organizations focus their resources and attention on meeting customer needs and wants.
The marketing curriculum is very flexible, allowing students to take six credits of marketing electives in areas that align best with their individual marketing career interests.
Hands-on experiences
Messiah College's marketing program emphasizes learning by doing. Almost every marketing course involves experiential and service learning where students are not just passive observers, but active participants. For instance, in Marketing Principles, teams analyze the marketing practices of real organizations, offering recommendations for improvement. In Consumer Behavior, students utilize concepts from psychology and sociology to create original advertisements for nonprofit clients. Likewise, in Marketing Management & Strategy, teams create complete marketing plans for real organizations.
There also are many exciting opportunities outside of class including the Messiah College Marketing Club and internships with organizations like The Hershey Company and Martin's Famous Pastry Shoppe.
Scholarships
Messiah College offers several scholarships including the Provost's and College Honors Programs Scholarships each with different academic requirements and deadlines. We must receive all application materials by January 15th for highest scholarship consideration.
International citizens may be awarded additional financial aid on a case-by-case basis using the information provided on the International Student Scholarship Application (ISSA). The link to the ISSA form is emailed to students along with their admissions decision letter. That means the sooner the admissions process is completed, the sooner students can apply for financial aid and receive a package.
After subtracting academic scholarship and financial aid monies, international students pay between US$20,000-$30,000 each year for four years. The U.S. Embassy will deny student visa requests if the student cannot show supporting financial documents to pay this amount for college expenses. This is a government rule, not college rule.
We can accept your application, official transcript and test score at any time during the year. You must select which term you would be entering. There are two intakes during each academic year - in late August for our Fall term, and late January for our Spring term.
After graduation
You will find our graduates working in a variety of high-level marketing jobs—the integrated marketing coordinator for a large Philadelphia-based advertising agency, a brand manager for Hershey Foods, a director of marketing for a health-care organization, a press secretary for a U.S. Congress member, a director of college services, etc. Some own their own businesses.
Our graduates also work as sales representatives, banking associates, merchandisers, sales managers, marketing planners and media buyers. Numerous opportunities are available allowing you, as a marketing graduate, to pursue the area of work that best fits your interests and skills. Graduate school is an option that many marketing graduates pursue, particularly after they have gained several years of work experience.
Our graduates finish MBA programs at schools like Penn State, Temple University, Drexel University, George Washington University and George Mason University. They graduate with honors from these distinguished programs. Others pursue law degrees or other graduate programs.
Last updated Apr 2019
About the School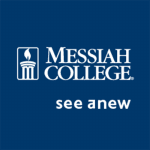 Messiah College is a nationally ranked, private Christian college with a student body of 3,305 undergraduate and graduate students. Located in Mechanicsburg, Pa., Messiah is just 12 miles from the sta ... Read More
Messiah College is a nationally ranked, private Christian college with a student body of 3,305 undergraduate and graduate students. Located in Mechanicsburg, Pa., Messiah is just 12 miles from the state capital, Harrisburg.
Read less