Bachelor of Science in Liberal Studies
Home ›
BSc ›
Bachelor of Science in Liberal Studies
Program Description
Our liberal studies degrees provide you the opportunity to design your own education — a program built specifically by you, for you.
Our liberal studies programs are the perfect choice for undecided students. Delve into a broad sampling of courses in business, communication, information systems, humanities, math, science, and social sciences. This is your opportunity to use your studies as an exploration tool, learning what truly interests you and earning credits toward your degree at the same time. With a focus on critical thinking, communication, and writing skills throughout, you'll work with faculty to tailor your degree toward what interests you most, preparing you for a wide range of careers or the graduate program of your choice.
According to a report from the Association of American Colleges and Universities, business and nonprofit leaders are looking for employees with the skills developed by Medaille's bachelor's and associate degrees in liberal studies:
Critical Thinking
Complex Problem Solving
Written and Oral Communication
Applied Knowledge in Real-World Settings
The liberal studies major is a perfect choice for students interested in gaining a broad background in the liberal arts and sciences, exploring multiple fields, creating their own courses of study, or pursuing specific and individually–tailored interdisciplinary majors.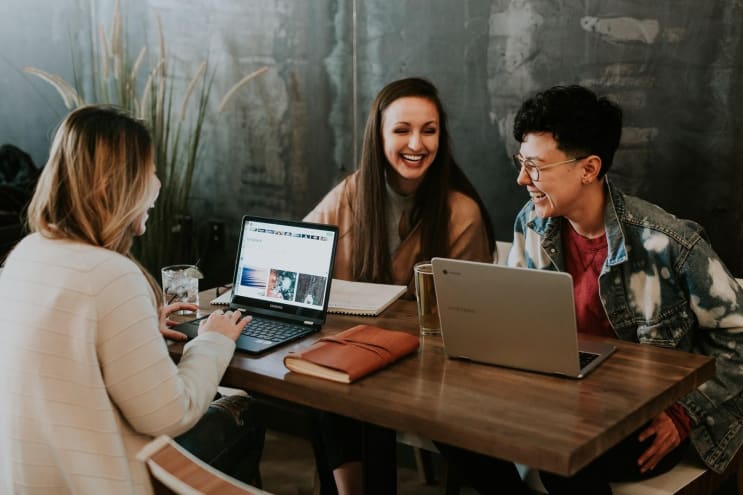 Brooke Cagle / Unsplash
What can you do with this degree?
Local learning opportunities for Medaille students include:
Belle Center
International Institute of Buffalo
Allentown Association
African American Cultural Center
Buffalo Museum of Science
Albright-Knox Art Gallery
Shakespeare in Delaware Park
Shea's Performing Arts Center
Firsthand Learning, Inc.
Service Collaborative of WNY, Inc.
People Inc.
Curriculum
General Education Core (33 credits)
College Writing (3) or College Writing for Multilingual Students (3)
Advanced College Writing (3) or Advanced College Writing for Multilingual Students (3)
Critical Dialogues Course: Introduction to Dialogues in Critical Thinking (3)
American Dialogues Course: Justice and Democracy in America (3), Cultural Interaction in Colonial North America (3), African-American History (3), or Enduring American Dialogues (3)
Creative and Reflective Dialogues Course: Creative Expression (3), or Introduction to Creative Writing (3), Creative Non-Fiction, or Beginning Drawing (3)
Sustainability Dialogues Course: Scientific Discovery (3)
Global Dialogues Course: Baccalaureate Capstone I (3), British Literature I: Middle Ages to the Eighteenth Century (3), British Literature II: Late Eighteenth Century to the Present (3), Major Global Literary Figures, Medieval World, History of Ireland, History of the Israeli-Palestinian Conflict (3), Psychoanalysis and Politics, Seminar in Religion and Belief (3), Classical Music Studies (3), Truth and Justice (3)
Citizenship Dialogues Course: Citizenship Dialogue (3), Baccalaureate Capstone (3), Psychology Capstone (3)
Intermediate Algebra (3)
Statistics & Society (3)
Fundamentals of Public Speaking (3)
Liberal Arts and Sciences (36 credits)
A. Required (15 credits) choose five from the following courses:

Intro to Anthropology (3)
Macroeconomics or Microeconomics (3)
Physical Geography (3)
Western Civilization, World Cultures, Early United States History, or Contemporary United States History (3)
Intro to Political Science or the United States Government (3)
Intro to Psychology (3)
Intro to Sociology (3)

B. Electives (21 credits)

Intro to Literature or Survey of World Literature (3)
Six (300/400 level) courses (18 credits)
Experiential Learning (3 credits)
Free Electives (48 credits)
Medaille Fits Your Life
At Medaille College, we understand the challenges of being a working adult with high career aspirations. That's why Medaille's Adult & Graduate programs are designed specifically to fit your already busy schedule. With Medaille, you can earn your degree and still have time for work and family. Medaille College is accredited by the Middle States Commission on Higher Education.
Personalized support.
Guaranteed classes.
Collaborative learning environment.
Financial aid and scholarships are available.
Last updated Oct 2020
About the School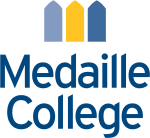 Medaille College is a private, nonsectarian four-year college with campuses in Buffalo, Rochester and online. Medaille focuses on your success as a student and as a future professional by offering und ... Read More
Medaille College is a private, nonsectarian four-year college with campuses in Buffalo, Rochester and online. Medaille focuses on your success as a student and as a future professional by offering undergraduate and graduate degree programs in hands-on, practitioner-based learning environments on campus and in the Western New York community.
Read less