Bachelor of Science in International Relations and Security
Home ›
BSc ›
Bachelor of Science in International Relations and Security
Read more about this program on the institution's website
Program Description
The BSc in International Relations and Security offers students the opportunity to acquire extensive and in-depth knowledge about a wide range of issues related to the development of international affairs and its security implications. Theory and practice of international relations and diplomacy, international organization, and international law, security and strategic studies, as well as politics and economics, constitute the hardcore of the Program's content.
The Program aims at providing students a rigorous understanding of international relations and politics, and of conflict and security issues, globally and regionally across the world. It focusses particularly on recent and contemporary processes, trends, and problems: examining efforts to respond to international and regional challenges in the spheres of policy and practice. The Program combines in-depth academic training in key concepts, theories, and case studies, alongside a structured process of engagement with contemporary debates and experience.
Graduates of the Program are expected to have a thorough understanding of international political, security and economic issues, which will enable them to pursue careers in the diplomatic corps, in international organizations, in NGOs, as well as in both the public and the private sector as policy and security advisors.
Admission Requirements
In order to be admitted to the Program, candidates must possess a Secondary School Certificate with a grade no less than 14/20 or equivalent, or an International Baccalaureate Diploma with at least 26 points, or any other equivalent secondary education diploma. The general admission criteria are based on the type and quality of previous studies, the grade obtained in previous studies, and the suitability of the candidate for the program of study that has been applied for. In any case, the file of each applicant will be considered on its own merit.
Satisfactory knowledge of English is essential. The minimum language requirement is a grade C on the First Certificate in English or any other equivalent degree. In the absence of such a certificate/degree, candidates will be asked to sit English language exams in order to prove their satisfactory knowledge. After admission, candidates may be required to take additional instruction in the English language.
Teaching, Learning and Assessment Methods
The BSc in International Relations and Security teaching methodology involves a combination of lectures, tutorials, seminars, examinations, projects, presentations, assignments, case-study applications, and independent research. In addition, it is designed to provide an academic experience going beyond that of the traditional classroom, in which the flow of information is primarily from the instructor to the student. The intention of the Programme is that each participant will contribute to the education of the entire class through active participation in the learning procedure. This will establish the understanding that a BSc in International Relations and Security requires a holistic and interdisciplinary approach.
The interactivity and formative assessment form part of the learning and teaching methodology. 30% of the students' final grade in each course corresponds to their performance in the midterm assessment, whereas 70% corresponds to their performance in the final exams. In order to secure a passing grade in a course, students need to secure a passing grade (i.e. 50% or higher) in both the midterm assessment and the final exams.
Advantages of the Program
The international prestige and recognition of Neapolis University Pafos.

Excellent academic staff with strong expertise in the taught subjects.

International collaborations with many Universities.

The flexibility of distance learning.

The use of advanced technology and resources.

The dynamic choice between synchronous and asynchronous distance education.

The adjustment of the Programme to current academic trends and market requirements.

Competitive tuition fees.
Structure
For the successful completion of their studies, students need to sum up a total of 240 ECTS.
The BSc in International Relations and Security courses per semester are the following:
Year: 1 Semester: 1
IRS111

Introduction to International Relations

IRS112

Diplomatic History, 1815-1945

IRS113

Research Methodology in International Relations

NOM160

Political Science

NOM158

Political Economy
Year: 1 Semester: 2
IRS121

International Relations Theories

IRS122

Security Studies: Conceptual Approaches, Contemporary and Emerging Issues

IRS123

The World since 1945

IRS124

Introduction to Modern Diplomacy

ECON205

Macroeconomics
Year: 2 Semester: 3
ISR131

Geopolitics and Geoeconomics in the Eastern Mediterranean

IRS132

Security Diplomacy

IRS133

International Political Economy

IRS134

The EU as a Global Actor

NOM129

Public International Law
Year: 2 Semester: 4
IRS141

Economic Diplomacy

IRS142

Strategic Studies

IRS143

Political Economy of National Security

IRS144

Terrorism, Asymmetric Threats and International Security

NOM380

International Economic Law
Year: 3 Semester: 5
IRS151

Economic Sustainability and Security

IRS152

Risk Analysis and Forecasting

IRS153

Conflict Resolution

IRS154

International Organizations

PSYC308

Political Psychology

IRS155

Foreign Policy in the 21st Century
Year: 3 Semester: 6
IRS161

China as a Global Actor

IRS162

Energy, Security, and Foreign Policy

IRS163

Environmental Sustainability and Security

IRS164

EU Neighborhood Policy

IRS165

Foreign Policy Analysis

IRS166

Peacebuilding
Year: 4 Semester: 7
IRS171

Political Economy of Energy

IRS172

European Security and Defense

IRS173

Risk Management

IRS174

Security in the Eastern Mediterranean

IRS175

International Development Cooperation

IRS176

Practical Diplomacy

IRS177

Human Security
Year: 4 Semester: 8
IRS181

Nuclear Weapons and International Security

IRS182

Global Governance and Security

IRS183

Security in the Middle East

IRS184

Cyber Security

IRS185

Migration, International Relations, and Security

BUSN405

Project Management

IRS186

Placement
Last updated Jun 2020
About the School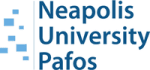 Neapolis University in Cyprus is a young yet dynamic, fast-growing university operating since 2010 in the heart of the charming town of Pafos, on the west coast of the island of Cyprus, offering under ... Read More
Neapolis University in Cyprus is a young yet dynamic, fast-growing university operating since 2010 in the heart of the charming town of Pafos, on the west coast of the island of Cyprus, offering undergraduate, graduate, and Ph.D. programs in both Greek and English. Enrolling at Neapolis University in Cyprus enters students into a high standard, stimulating, and enjoyable environment. The biggest advantage of Neapolis is the quality and dedication of its faculty, most of whom have considerable experience teaching and doing research in European and American Universities. Based on such faculty and on an ambitious strategy, it is quickly becoming one of the best private universities in Cyprus.
Read less