Bachelor of Science in International Business
Home ›
BSc ›
Bachelor of Science in International Business
Program Description
International Business at Messiah College
The international business major is designed to prepare you to be a global business professional.Today, organizations of all sorts are becoming increasingly connected across the globe.International business is a term used to describe any organizational activity (e.g., buying, selling, partnering, influencing, etc.) that takes place across international borders.With application across a broad spectrum of industries you'll develop an array of specialized skills which you can use and take with you just about anywhere.
International business major distinctives
Messiah College is a recognized leader in higher education when it comes to developing a global mindset among college graduates. Our International Business major offers an unparalleled opportunity for students to prepare themselves for success in this field. As an international business major you will be able to:
Study in a program named the #1 Best Business Degree Program by Christian Universities Online.
Spend 10 weeks in Russia, Europe, India, China and the UAE with the International Business Institute (IBI), learning about international markets, witnessing alternative business practices, growing your professional network and understanding how business happens across cultures.
Build your resume by working/interning with a variety of global organization to address real international issues and acquire in-demand business skills.
Travel to a developing country via the College's three-week cross-cultural experience.
Delve into a wide range of challenging courses such as economic development, foreign language, international politics, international business and international missions.
Combine your International Business degree with a Chinese Studies, French, German, or Spanish minor. Messiah also offers a Chinese Business major and a Spanish Business major.
Specialize your career path by adding a functional discipline such as marketing, finance, human resources or technology and operations to your degree.
Apply your international perspectives and skills to real-world situations through the on-campus Business, Marketing or Investment Clubs.
Career options for international business majors
As a graduate of the international business program, students are equipped to secure positions in areas such as:
Management Analyst/Consultant/Auditor
International Financial Management
Market Research Director
Micro-Finance Officer
Global Procurement Director
Import/Export Manager
International Sales Executive
US Embassy/Foreign Service Agent
International Relations/Policy Analyst
Missions/Social Enterprise Manager
Entrepreneur
Interpreter/Translator
Economic Development Specialist
Graduate study or law school
Internship opportunities for international business majors
Messiah's nationally recognized internship program places students in a variety of international business internships. A few examples include:
World Vision
PA Department of Commerce
Office of International Business Development
Mennonite Economic Development Associates
Sustainable Business Network
Hope International
Scholarships
Messiah College offers several scholarships including the Provost's and College Honors Programs Scholarships each with different academic requirements and deadlines. We must receive all application materials by January 15th for highest scholarship consideration.
International citizens may be awarded additional financial aid on a case-by-case basis using the information provided on the International Student Scholarship Application (ISSA). The link to the ISSA form is emailed to students along with their admissions decision letter. That means the sooner the admissions process is completed, the sooner students can apply for financial aid and receive a package.
After subtracting academic scholarship and financial aid monies, international students pay between US$20,000-$30,000 each year for four years. The U.S. Embassy will deny student visa requests if the student cannot show supporting financial documents to pay this amount for college expenses. This is a government rule, not college rule.
We can accept your application, official transcript and test score at any time during the year. You must select which term you would be entering. There are two intakes during each academic year - in late August for our Fall term, and late January for our Spring term.
Last updated Apr 2019
About the School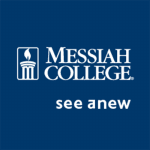 Messiah College is a nationally ranked, private Christian college with a student body of 3,305 undergraduate and graduate students. Located in Mechanicsburg, Pa., Messiah is just 12 miles from the sta ... Read More
Messiah College is a nationally ranked, private Christian college with a student body of 3,305 undergraduate and graduate students. Located in Mechanicsburg, Pa., Messiah is just 12 miles from the state capital, Harrisburg.
Read less