Bachelor of Science in Industrial and Systems Engineering
Home ›
BSc ›
Bachelor of Science in Industrial and Systems Engineering
Program Description
The Department of Biomedical, Industrial and Human Factors Engineering offers an undergraduate program in industrial and systems engineering leading to the Bachelor of Science in Industrial and Systems Engineering. The Industrial and Systems Engineering program is accredited by the Engineering Accreditation Commission of ABET, www.abet.org (http://www.abet.org/). This program emphasizes the evaluation, design, and improvement of complex systems. The program recognizes the central role of people in such systems, as both operators and beneficiaries, and provides the breadth of knowledge necessary to design systems from a user-centered perspective.
The curriculum provides a broad basis in mathematics, science, and engineering including core courses in industrial engineering, operations research, manufacturing, and the human aspects of system design. Students are trained through a collection of traditional engineering courses as well as industrial and systems engineering topics. Core industrial and systems engineering topics include probability and statistics, ergonomics, system design, optimization, simulation, production systems, engineering economics, human factors, and usability engineering.
Why Choose Industrial and Systems Engineering?
Industrial and systems engineers work in one of the broadest fields of engineering. Industrial engineers are sometimes called "productivity people" and "efficiency experts"—when it comes to quality control, you are the pro.
Industrial and systems engineering (ISE) focuses on doing more with less—doing things better, cheaper, faster, more safely, and with less waste. Instead of designing bridges, machines, or circuits, industrial engineers will engineer all parts of a process—people, machines, materials, information, and energy—to make a product or provide a service.
"Best undergraduate engineering programs," U.S. News & World Report, 2019

U.S. News & World Report has ranked Wright State's undergraduate engineering programs as No. 146 among hundreds of engineering programs across the nation. The program faculty are dedicated to student success and offer one-on-one support to all students. The university is also located in Dayton, Ohio, a hub of technical expertise in industrial engineering, human factors engineering, aerospace, unmanned aerial systems, engineering innovation, and more for internships and future career advancement.
Careers
Industrial engineers are employed in diverse work environments, including aerospace, healthcare, banking, manufacturing, defense, energy, technology, retail, and transportation. Depending on your specialization, you could find yourself working to reduce wait times in amusement parks, designing layouts for parking lots or manufacturing plants, or improving safety for patients and workers in hospitals.
With their versatile skills, industrial and systems engineers can work in nearly any industry or organization, including government agencies, healthcare, and consulting firms.
Our graduates are employed by:
ADVICS Manufacturing Ohio, Inc.
Crown Equipment
Enginetics
Golfstream Aerospace Corp.
Hobart Corp.
Inteva Products
Mancor
Navistar
NDC Technologies
Norwood Medical
NuVasive
Pacific Manufacturing
Tenneco
Winsupply
Our graduates work as:
Human Factors Engineer
Industrial Engineer
Manufacturing Engineer
Process Engineer
Product Development Engineer
Production Engineer
Quality Engineer
It's never too early—or too late to start managing your career in engineering.
Real-World Experience
We encourage you to apply skills learned in the classroom through study abroad, undergraduate research, co-op/internships, and/or service-learning. You will learn from qualified professionals who actively work in the field of industrial and systems engineering and work on industrial and systems engineering projects, allowing you to apply your classroom education to real-world situations.
Admission
Review the admission requirements and complete the admission application. Identify your desired major on the application. If you meet university admission requirements you are admitted to the college.
If you are a current student and wish to change majors, go to the WINGS Express major/minor change request form and change your major. If you are an undecided/exploratory student, talk to your advisor about majoring in industrial systems and engineering.
Admission Requirements
Industrial and Systems Engineering students must meet the following requirements for full admission into the BSISE program:
Completion of 24 or more semester hours of college-level work
2.25 cumulative GPA at WSU and in all academic work
C or higher in ENG 1100 (or any WSU Core First-Year Writing Course)
C or higher in CHM 1210/1210L or PHY 2400/2400L
C or higher in EGR 1010 or MTH 2300
Accreditation and Program Outcomes
ABET Accreditation
Annual Student Enrollment: 57 in Fall 2019
Graduation Data: 11 in Spring 2019
Educational Objectives
Wright State's ISE program will produce industrial and systems engineers who will:
Objective 1: Engage in a career path in ISE or a related field.
Objective 2: Participate in life-long learning through continuing professional education.
Objective 3: Work in a team environment and communicate effectively, both in written form and orally.
Student Outcomes
The following student outcomes of the industrial and systems engineering program will prepare graduates to attain the program educational objectives:
An ability to identify, formulate, and solve complex engineering problems by applying principles of engineering, science, and mathematics.
An ability to apply engineering design to produce solutions that meet specified needs with consideration of public health, safety, and welfare, as well as global, cultural, social, environmental, and economic factors.
An ability to communicate effectively with a range of audiences.
An ability to recognize ethical and professional responsibilities in engineering situations and make informed judgments, which most consider the impact of engineering solutions in global, economic, environmental, and societal contexts.
An ability to function effectively on a team whose members together provide leadership, create a collaborative and inclusive environment, establish goals, plan tasks, and meet objectives.
An ability to develop and conduct appropriate experimentation, analyze and interpret data, and use engineering judgment to draw conclusions.
An ability to acquire and apply new knowledge as needed, using appropriate learning strategies.
Last updated Feb 2020
About the School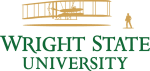 Wright State University is a nationally ranked public university in Dayton, Ohio with more than 15,000 students Offering 295 degree programs, the university is made up of eight colleges, three schools ... Read More
Wright State University is a nationally ranked public university in Dayton, Ohio with more than 15,000 students Offering 295 degree programs, the university is made up of eight colleges, three schools, and a branch campus in Celina, Ohio. Named for the Wright brothers, Wright State University offers an exceptional, affordable education in the American heartland.
Read less