Bachelor of Science in Hospitality Management
Home ›
BSc ›
Bachelor of Science in Hospitality Management
Program Description
Department of Hospitality Management
Hotel, Restaurant, and Tourism Administration
Coastal South Carolina: A Great Place to Live and Learn!
Study Hospitality Management in a World-Class Setting
With world-class golf, tennis, boating and accommodation facilities, beaches, creeks and marshes, excellent dining and nightlife, arts and cultural centers, and environmental and historical educational sites and programs, this region offers the perfect learning laboratory for hospitality studies and for enjoying your time at the University.
A variety of internships and employment opportunities are available for students and graduates on Hilton Head Island, in Beaufort as well as Savannah. Many local businesses provide tuition assistance for Hospitality Management students who work in the field while completing an internship as part of the degree program.
Step towards the future
The resort island of Hilton Head and the historic town of Beaufort attract visitors from around the world, providing a unique opportunity for students to study hospitality management in a real-life learning laboratory. The University has two campuses for added convenience. The Historic Beaufort campus is situated in the Beaufort National Historic District. The Hilton Head Gateway campus is located in Bluffton and has on-campus student housing.
Preparing For Success
Graduates of the Hospitality Management program will be prepared to build successful careers in the booming tourism industry. We invite you to join us and experience a quality education in an exceptional environment. Why not study Hospitality Management at an international destination where more than two million tourists come to vacation each year?
Curriculum
The curriculum focuses on preparing students for managerial positions in the hospitality industry. Careers include management and entrepreneurial positions in time-share organizations, private clubs, lodging and food service operations, and the private and public tourism sectors.
INTERNSHIPS
The Hospitality Management Internship course (BHRM 495) is a three (3) credit hour course. The course requires a minimum of 400 hours of work experience in the field of hospitality or tourism. The internship placement is chosen in consultation with the students Academic Advisor and is normally taken by Senior students.
Careers in Hospitality Management
A variety of employment opportunities are available to our majors with Hilton Head Island, Beaufort and Bluffton hospitality corporations. Many local businesses offer tuition reimbursement for our students.
The abundance of job opportunities at these local hospitality businesses gives our students the ability to work in their chosen field while enrolled in school. This combination of work and study uniquely prepares our students for the career path they have chosen.
Center for Event Management & Hospitality Training
The USCB Center for Event Management and Hospitality Training is a collaboration between the Town of Hilton Head Island and The University of South Carolina Beaufort's Hospitality Management Program. Our Mission is to provide specialized education and training that will enable Hilton Head Island to become known as an international destination for Event Management and Hospitality Training.
The center's key focuses are:
Expanding Destination Events
Assisting in Event Management
Training Hospitality Professionals
Supporting the Hospitality Industry
Training:
The Center offers education opportunities in non-credit courses, certificates, and training. Programs are provided to Tourists, USCB students, local residents, local industry professionals, community college students, and individuals who are interested in bettering themselves through education and training. For more information contact: hmctraining@uscb.edu.
Special Events:
The Center will promote Hilton Head Island as an Event Destination. People want to celebrate! Whether licking their fingers at WingFest or shivering at Snow Day – people love a festival. The Center will work with area non-profit organizations incubating new special events and promoting Hilton Head Island as an internationally known event destination.
Volunteer Coordination:
Special events cannot be successful without volunteers! The Center utilizes student volunteers and provides them with extensive event management opportunities. This benefits the students as they learn with the hands-on approach; it also benefits the Event as key staff can be available for event expansion. The student workers are majoring in hospitality and provide a degree of professionalism, competence, and enthusiasm that assist Hilton Head Island by providing visitors, residents and future retires with an outstanding experience.
Last updated Feb 2018
About the School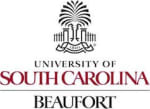 Situated in the Carolina Sea Islands in a region rich in history, steeped in natural beauty, teeming with extraordinary opportunities for those who participate in golf, tennis and water sports of all ... Read More
Situated in the Carolina Sea Islands in a region rich in history, steeped in natural beauty, teeming with extraordinary opportunities for those who participate in golf, tennis and water sports of all kinds and thriving as one of the world's great resort destinations, USC Beaufort offers students an exceptional place to learn and live in an environment focused on growth, preservation and opportunity.
Read less