Bachelor of Science in Health Science
Home ›
BSc ›
Bachelor of Science in Health Science
Program Description
The Bachelor of Science in Health Science (BSHS) degree is offered at ISU through the Division of Health Science and provides several avenues for students to work in health-related professions depending upon the student's ultimate educational and career goals. Students graduating with an AAS or AS are provided the opportunity to apply their associate degree in a health-related field toward graduation requirements for the B.S. in Health Science and satisfy many of the prerequisites for a variety of health science-related graduate programs. The objective of the Bachelor of Science in Health Science program with the associate degree emphasis is to allow students who have graduated or are enrolled in health occupations training at the level of an associate degree to pursue a bachelor's degree with an advanced general health science focus.
This degree provides a curriculum for students who desire an education that can serve as a foundation for additional professional or graduate work in several health science professions, including medicine, dentistry, hospital administration, medical technology, physical therapy, and occupational therapy. All students are encouraged to work closely with an advisor within their associate degree programs to ensure that the courses they plan to take will meet their specific career goals.
Program Overview
Associate degree requirements: Be a graduate or enrolled in a health-related program that awards associate degrees
General education requirements: Completion of Bachelor of Science general education goals with a minimum of 36 credits
BSHS core courses: 20-24 credits
Complete College of Technology Health Occupations Department requirements
Upper division credits: 36 total credits
Total minimum credits required: 120
Last updated Sep 2020
About the School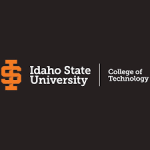 The College of Technology A place for quality, success, instruction, growth, and making a difference.
The College of Technology A place for quality, success, instruction, growth, and making a difference.
Read less