Bachelor of Science in Geographic Information Systems
Home ›
BSc ›
Bachelor of Science in Geographic Information Systems
Program Description
The Department of Geography offers a major program with three options in geography leading to the Bachelor of Arts or Bachelor of Science degree, minor programs in general geography and geographic information science, a certificate in geographic information systems, coursework applicable to general education components in all programs, and coursework contributory to other curricula, including the programs for the preparation of elementary and secondary teachers offered through the College of Education and Human Sciences.

Geographic Information Science is designed to serve students who wish to prepare for careers in the more technical aspects of applied geography, including the fields of geographic information systems (GIS), remote sensing, computer cartography, city and/or regional planning, economic geography, resource utilization, and land use analysis. The option in Geographic Information Science also provides preparation for graduate study in geography leading to careers in applied geography or for research and teaching at the collegiate level.

Degree Requirements
General Education Component
Area I (Written Composition)
6
Area II (Humanities and Fine Arts)
12
Area III (Natural Sciences and Mathematics)
11
Area IV (History, Social and Behavioral Sciences)
12
Area V
Major Core Requirements in Geographic Information Science
GE 102 Global Environments and Societies 1
3
GE 111 Physical Geography: Weather and Climate 1
or GE 111H Honors Physical Geography: Weather and Climate
4
GE 112 Physical Geography-Landforms 1
or GE 112H Honors Physical Geography: Landforms
4
GE 184 Digital Earth
3
GE 260 People, Place, and Culture
3
GE 300W History and Philosophy of Geography
3
GE 325 Cartography
3
GE 384 Geographic Information Systems
4
Select one course from Regional Geography
3
Experiential Learning 3
Prescribed Supporting Courses
Select one Microcomputer Course 2
2
Select one Statistics Course
3
Additional Requirements
GE 224 Field Methods and Technology in Geography
3
GE 323 Image Interpretation and Analysis
3
GE 454 Remote Sensing
4
GE 464 GIS Programming
3
GE 484 Applied Geospatial Analysis
3
Select one Database Management Course
3
Select 9 hours of additional coursework either geography or related coursework recommended by an academic advisor
9
Minor
A minor or second major is not required for the Geographic Information Science major.
General Elective hours, if required, to bring total to 120
Total
108
1 These courses are required in the major if not completed as part of the General Education component
2 Fulfills computer literacy requirement
3 Experiential Learning includes: Field Courses, Study Abroad, Internships, Co-ops, Geography Capstone Project, and Service learning, or other courses for which 80% of the course credit derives from field activities as determined by the department

Careers With a Degree in Geographic Information Science
Assistant Professor of Geography
Senior Vice President
Area Director
Business Operations Associate
Offshore Survey Technician
GIS Analyst I, II
GIS Coordinator
GIS Project Manager
GIS Software Engineer
GIS Specialist
Urban Planner
Planning Director
GIS Planner
Land Planner
Urban Planner/ Associate Planner
Viticulturist
Natural Resource Planner
GIS Technician
Research Program Manager
Cartographer
GIS Spatial Analyst
GIS Director
GIS Support Analyst II
Residential Marketing Representative
Engineering Representative II
Engineer Associate
GIS Coordinator
Graduate Teaching & Research Assistants
Associate Maritime Analyst
Business Developer Manager
Airborne Sensor Specialist
International Business Development
Senior GIS Analyst
State GPS Sales Representative
GIS/ Inventory Specialist
Soil Conservation Technician, Cartographer
Software Engineer
GIS Sales Executive

Tuition & Fees
| | | |
| --- | --- | --- |
| | Alabama Resident | Non-Resident |
| 1-11 Hours | $277.00/hour | $554.00/hour |
| 12-18 Hours | $4,155.00 flat rate | $8,310.00 flat rate |
Last updated Dec 2018
About the School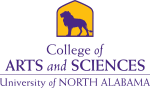 The College of Science, Technology, Engineering, Arts and Mathematics, 19 different departments with an array of majors, minors and certificate programs working independently and together to ignite th ... Read More
The College of Science, Technology, Engineering, Arts and Mathematics, 19 different departments with an array of majors, minors and certificate programs working independently and together to ignite the dream that creates the steam that powers your future. Join us and get ahead!
Read less