Bachelor of Science in Game Development
Home ›
BSc ›
Bachelor of Science in Game Development
Program Description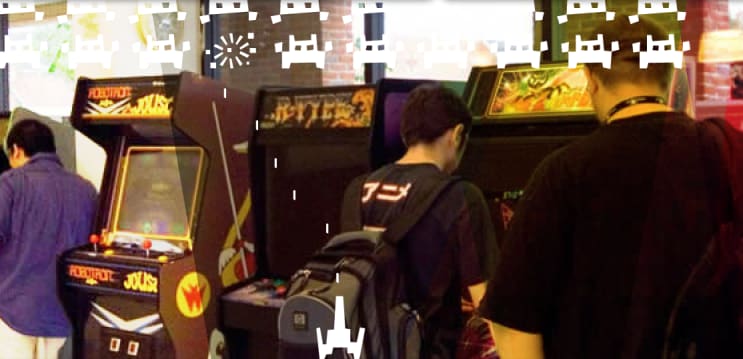 Full Sail University
The process of developing a game is an exceptional game in and of itself. It's a pursuit in which the end goal is not discovered but created, step by step, by a team of talented programmers, engine builders, and designers.
Full Sail University's Game Development bachelor of science degree program guides students through the entire game development cycle, from preproduction to finished product. Your education will enhance your ability to create program code for 3D graphic display, multiplayer gaming, artificially intelligent opponents, and real-time virtual environments.
Course Highlights
Artificial Intelligence - Students learn techniques for designing intelligent behaviors and creating lifelike behaviors in characters in order to provide realism and computer opponents that continue to challenge players even after repeated gameplay.
Engine Development - This course emphasizes debugging, development of problem-solving skills, reading, and understanding pre-written code, requirements analysis, and working toward being a better software engineer upon graduation.
Data Structure and Algorithms - Students learn how fundamental data structures and algorithms function and are implemented while also learning about managing complexity, linked structures, abstraction, analysis, vectors, lists, and more.
Creative Minds Scholarship
Eligible participants may receive up to $25,000 toward the tuition of Full Sail University's campus-based degree programs.
Admissions
Before You Apply
The first step is to talk to an admission representative about your plans, what program you're considering, and when you'd like to begin school.
Here are a few ways Full Sail University's admissions process is different:
No traditional application deadlines: Classes begin monthly for most programs, so you can apply anytime and start on the date that works best for you.

Program design and course order: You do not need to sign up for specific classes every semester – all of our programs have a predetermined program design and course order.

Acceleration: Full Sail's undergraduate programs are taken on an accelerated schedule and can be completed in as little as 20 months.
How to Apply
If you've spoken to an admissions representative and completed your interview, and you're ready to begin the application process, there are several items you'll need to have ready:
Government-Issued photo identification such as a driver's license, passport, or state-issued ID card.

Verification of English proficiency if English is not your primary language (all required documentation that is not in English must be accompanied by a certified English translation).
Once you have these items, you're ready to begin the online application. Completing your application will take 30-45 minutes, and you can save your application if you run out of time or need to gather additional information.
After You've Applied
If you haven't already completed your admissions interview, that will be your next step. An admissions representative will reach out to schedule an interview at a convenient time for you.

If you have completed your interview, your enrollment guide will reach out to finalize your application and gather additional information.
You will also receive an email that gives you access to our Launch Portal, where you'll be able to submit documentation and complete the final steps for enrollment.
Additional Requirements for Online Students and Specific Degrees
Game Development, Computer Science, and Simulation & Visualization
Applicants must demonstrate a minimum foundation in algebra II, pre-calculus, and trigonometry. Introductory programming classes are also recommended. Applicants must complete the Math Self-Evaluation and obtain a satisfactory score on a skills assessment test to enter a program.
Enrollment Options for Campus Degrees
20-Month Program
Our accelerated degree programs let you graduate quicker than at a traditional four-year university. They're designed to help you experience a typical entertainment industry schedule and put your degree to work faster. These 20-month programs typically include two classes per month plus a career module, totaling around 35 hours per week of classes.
Last updated Oct 2020
About the School
Full Sail is dedicated to helping creative students follow their dreams in the entertainment and media industry. Whether they are passionate about music, art and design, web and technology, filmmaking ... Read More
Full Sail is dedicated to helping creative students follow their dreams in the entertainment and media industry. Whether they are passionate about music, art and design, web and technology, filmmaking, or the business behind entertainment, an education at Full Sail University can prepare students for a career path doing what they love.
Read less