Program Description
Finance Major at Messiah College
Are you seeking a career in financial planning or asset management, equity research, treasury, investment banking or corporate financial planning? Then finance major may be the perfect fit for you!
The finance Bachelor of Science (B.S.) degree program at Messiah College, one of the top private Christian schools in the U.S., focuses on practical application of financial theory using distinctive, state-of-the-art techniques. These techniques will uniquely prepare and equip you to be an effective leader in the field of finance and to impact the world for Christ. Centered around the Ralph S. Larsen Finance Lab (coming August 2017!), the program includes numerous opportunities for hands-on corporate finance and investment management experience, including participation in the Student Investment Club that actively buys and sells securities in its management of a portfolio valued at more than $275,000.
Finance major distinctives
When studying finance at Messiah College, you'll:
Study within the Messiah College Department of Business – named the #1 Best Business Program for 2017 by Christian Universities Online.
Learn from faculty that have substantial industry experience, having worked at companies like Merrill Lynch, KPMG, RBS, HOPE International, Citizens Bank and Stifel Financial, as well as served as a consultant to various U.S. government agencies during the financial crisis.
Be able to utilize the Ralph S. Larsen Finance Lab (coming August 2017!), a dynamic instructional and research facility containing the latest technology used by financial professionals to provide an effective hands-on learning experience.
Gain Bloomberg certification through coursework and completion of the Bloomberg Market Concepts curriculum.
Gain actual, real-time investing experience through participation with the Student Investment Club, which actively manages a portfolio of stocks value at more than $275,000.
Have the ability to tailor coursework to focus on either personal finance or corporate finance.
Participate in the annual campus-wide stock market simulation where students invest a hypothetical $100,000 to see who can generate the highest return over the academic year.
Learn a unique blend of theory and practice, with a focus on real-world application of financial principles.
Be able to create financial models such as those commonly used on Wall Street in the fields of investment banking, equity research, sales and trading, corporate finance and strategy.
Career options for finance majors
As a graduate of the finance program, students are equipped to secure positions such as:
Financial advisor
Research analyst (buy-side/sell-side)
Credit analyst
Corporate finance analyst
Investment banker
Investor relations professional
Trader
Mutual fund analyst
Treasurer
Strategy consultant
Internship opportunities for finance majors
Messiah's nationally recognized internship program places students in a variety of finance internships. A few examples include:
Capital Region Economic Development Corporation
Delta Development Group
HOPE International
Legg Mason Global Asset Management
LifeGuide Financial Advisors
Merrill Lynch
Morgan Stanley Wealth Management
Pennsylvania Office of the Budget
Susquehanna Regional Airport Authority
Scholarships
Messiah College offers several scholarships including the Provost's and College Honors Programs Scholarships each with different academic requirements and deadlines. We must receive all application materials by January 15th for highest scholarship consideration.
International citizens may be awarded additional financial aid on a case-by-case basis using the information provided on the International Student Scholarship Application (ISSA). The link to the ISSA form is emailed to students along with their admissions decision letter. That means the sooner the admissions process is completed, the sooner students can apply for financial aid and receive a package.
After subtracting academic scholarship and financial aid monies, international students pay between US$20,000-$30,000 each year for four years. The U.S. Embassy will deny student visa requests if the student cannot show supporting financial documents to pay this amount for college expenses. This is a government rule, not college rule.
We can accept your application, official transcript and test score at any time during the year. You must select which term you would be entering. There are two intakes during each academic year - in late August for our Fall term, and late January for our Spring term.
Why study finance?
The domestic financial markets continue to gain prominence, not only as a result of trading at all-time highs but also due to their interconnectedness with the global economy and political environment. Employers are increasingly interested in hiring individuals with a quantitative and qualitative skillset; in other words, those who can perform financial calculations and analyze the trends in order to guide future strategy. A recent report by the U.S. Department of Labor cites that a number of careers in finance are among the most sought-after and are expected to grow at double-digit rates over the next ten years, including personal financial advisors, corporate financial analysts, financial examiners and securities traders.
Ralph S. Larsen Finance Lab
To prepare students for exciting careers in finance, the construction of the Ralph S. Larsen Finance Lab (coming August 2017!) will equip students with state-of-the-art technology and market data in a Wall Street trading floor atmosphere. Students will become proficient with how to use a Bloomberg terminal to research historical and real-time data on stocks, bonds, economic indicators, foreign currencies, commodities and options.
The Ralph S. Larsen Finance Lab will contain 26 computer workstations with dual monitors and instructor podium; 10 Bloomberg Professional terminals; three large-screen televisions showing CNBC, Bloomberg and other financial markets media; and a stock ticker continuously displaying market information.
Finance majors will participate in the annual Bloomberg Trading Challenge, a nationwide stock-trading simulation where teams have $10 million to invest for two months based on a defined trading strategy they develop on Bloomberg terminals.
After graduation
The U.S. Department of Labor - Bureau of Labor and Statistics predicts that a number of financial-related occupations are projected to be among the fastest growing careers over the next ten years. Messiah's coursework will prepare you for industry-recognized licensing exams and certification programs, and your skillset will prepare you to succeed at a broad range of positions in the financial services industry right after graduation.
Last updated Apr 2019
About the School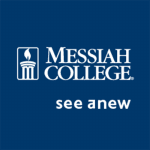 Messiah College is a nationally ranked, private Christian college with a student body of 3,305 undergraduate and graduate students. Located in Mechanicsburg, Pa., Messiah is just 12 miles from the sta ... Read More
Messiah College is a nationally ranked, private Christian college with a student body of 3,305 undergraduate and graduate students. Located in Mechanicsburg, Pa., Messiah is just 12 miles from the state capital, Harrisburg.
Read less