Bachelor of Science in Finance and Accounting
Home ›
BSc ›
Bachelor of Science in Finance and Accounting
Program Description
Understanding the nature of money and the capital market is an exciting and rewarding adventure of a lifetime. This program makes students understand the financial culture through an analytical approach so they are capable of comprehending the domestic and international financial processes in their diversity.
We consider it important that our students have the opportunity to work with the latest tools and software. These advanced financial tools are essential for understanding today's most dynamically developing sector, with special emphasis on e-business. We focus on fostering independent strategic, business planning, and analytical skills. Besides becoming familiar with all the major secrets of investment, financing, and taxation decisions, you will be able to organize and manage a company's financial, accounting, and taxation processes.
The program is designed for individuals who:
would like to get acquainted with the financial challenges of enterprises and to understand the relations, the financial processes, and also how to invest profitably, or predict financial successes this program will provide you adequate knowledge, information, and practical examples.
Core subjects
Finance
Accounting
Calculus for Business and Economics
Statistics
Business Economics
Taxation Studies
Banking information Systems
Information Technology for Finance and Accounting
Enterprise Resource Planning
Investment Analysis
E-business

Financial Law
Strategic and Business Planning
Economic Analysis
International Finance
Auditing
Introduction to Insurance Studies
Project Financing
Management Accounting
Accounting for Financial Institutions
Change- and Crisis Management
Specializations*
Finance
International accounting
*Specializations are launched only if a minimum of 15 students wishes to join the specialization.
Career prospects
Working at national and international financial services companies (bank sector, securities trading, investment, and insurance companies),
Getting a job at multinational consulting and audit firms,
Employment in the fields of corporate finance and accounting, tax advising,
Working for governmental organizations dealing with finance and economics.
CIMA certificates granted at METU
METU will incorporate the first step of CIMA (Chartered Institute of Management Accountants) certificate to all English-taught business & economics programs from 2019.
The modules students will study are the followings:
BA1 Fundamentals of Business Economics
BA2 Fundamentals of Management Accounting
BA3 Fundamentals of Financial Accounting
BA4 Fundamentals of Ethics, Corporate Governance, and Business Law
Our Finance and Accounting students will have the opportunity to go on to the second level of the certificate with the following modules:
E1 Organisational Management
P1 Management Accounting
F1 Financial Reporting and Taxation
Head of the program
Attila Horváth Ph.D., Associate Professor
"Compound interest is the eighth wonder of the world. He who understands it earns it, he who doesn't - pays it."
Albert Einstein
"I chose METU particularly because of feedback on teachers instructing at the university. They are open and highly professional. I am studying Finance and Accounting, and I chose this major due to course structure offered and a good training base of the university."
Taregh Afri, From Iran
Last updated Oct 2020
About the School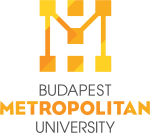 We are inspired by creativity. The art of creative education is the core value of our University. It is embodied in our teaching methods, it is a central concept in our approach and our students' atti ... Read More
We are inspired by creativity. The art of creative education is the core value of our University. It is embodied in our teaching methods, it is a central concept in our approach and our students' attitude. Creativity is the force organizing everyday life at the University paving the way to the future success of our students. We offer a stimulating environment and a unique atmosphere that motivate our students to make use of a wide range of unparalleled opportunities and apply their knowledge in practice looking for new, innovative solutions. This inspiring world offers the key to creative thinking, which is the most immediate expectation in today's labour market and a crucial issue of the future.
Read less