Bachelor of Science in Electrical and Computer Engineering
Home ›
BSc ›
Bachelor of Science in Electrical and Computer Engineering
Program Description
The University of Mauritius (UoM) and the University of Arizona (UA) have partnered to offer an Electrical and Computer Engineering program.
This highly ranked program from the UA Engineering department tops the lists of many students looking to work on smart grids, autonomous systems, the Internet of Things, cyber-security, big data, mobile health, cloud computing, and many other emerging technologies. The curriculum allows students to focus on particular interests, such as Autonomous systems and robotics, Biomedical technologies, Circuits, microelectronics and VLSI, Communications, coding, and information theory, Computer architecture and cloud computing, Optics, photonics, and THz devices and systems, Signal, image and video processing, Software engineering and embedded systems and wireless networking, security and system.
Though students interested in electrical engineering tend to focus on power systems, signal processing and telecommunications, computer engineering students concentrate on the design of software, computer chips and robotics, for example, the two areas are well integrated.
Alexander Dummer / Pexels
Objectives
This program has been designed to enable students to:
Develop a sound mastery of the fundamentals of Electrical and Computer Engineering;
Acquire skills in interpreting, simulating, modeling, designing, analyzing and solving Electrical and Computer Engineering problems;
Develop an understanding of the responsibilities of engineers as professionals particularly in terms of ethics and as a contributor to the sustainable development objective;
Develop a critical mind, independent learning ability, communication, teamwork, management and leadership skills essential in Electrical and Computer Engineering practice.
In addition, the curriculum has been designed to develop educational objectives that allow students to enhance technical proficiency, professional growth and inculcate management skills. Building on fundamental knowledge, graduates should continue to develop technical skills within and across disciplines in electrical and computer engineering or in closely related fields. Graduates should develop and exercise their capabilities for lifelong learning to enhance their technical and nontechnical skills. Graduates should develop and refine their knowledge and skills for management, communication, and professional ethics.
General Entry Requirements
As per General Entry Requirements for admission to the University for Undergraduate Degrees.
Program Requirements
At least 2 GCE 'A' Level passes including Mathematics and Physics or any other qualification acceptable to the University of Mauritius.
GCE 'A' Level Passes in Mathematics and Physics.
Pass at 'O' Level Chemistry.
All students will have to satisfy the UA admission merit criteria
Minimum Requirements for Degree Award
The award of the degree is subject to the student satisfying the following requirements:
Successful completion of 130 Credits as per the program structure;
Satisfactory completion of industrial placements as specified in the program;
Satisfactory performance in each of the eleven Graduate Attributes (GAs) specified against modules in the module specification sheets.
The program has been formulated to meet the competency standards prescribed by the Washington Accord. This means that graduates from this program would in addition to satisfying the prescribed credits per knowledge area (natural sciences, mathematics, engineering sciences, design and synthesis, and complementary studies) also have demonstrated satisfactory performance in the following eleven Graduates Attributes (GAs):
GA 1: Problem Solving
GA 2: Application of scientific and engineering knowledge
GA 3: Engineering Design
GA 4: Investigations, experiments, and data analysis
GA 5: Engineering methods, skills, and tools, including Information Technology
GA 6: Professional and technical communication
GA 7: Impact of engineering activity
GA 8: Individual, team and multidisciplinary working
GA 9: Independent learning ability
GA 10: Engineering Professionalism
GA 11: Engineering Management
Career Opportunities
Students from UA who have graduated from this program have received job offers even before they graduate at companies such as Raytheon, Intel, IBM, Qualcomm, Motorola, Microsoft, Honeywell, Texas Instruments, GM, Agilent, NASA, Boeing, and Pixar.
Last updated Feb 2020
About the School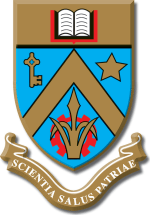 The University of Arizona, or UA, is a premier, public research university. The National Science Foundation ranks the UA 23rd in research and development expenditures among U.S public universities and ... Read More
The University of Arizona, or UA, is a premier, public research university. The National Science Foundation ranks the UA 23rd in research and development expenditures among U.S public universities and colleges and 38th among U.S public and private universities.
Read less