Bachelor of Science in Electrical Engineering
Home ›
BSc ›
Bachelor of Science in Electrical Engineering
Program Description
WHAT IS ELECTRICAL ENGINEERING?
Electrical engineering is a very broad field – it encompasses virtually anything you can think of that requires electric power to operate! As an electrical engineering student at UH, you will get a broad sampling of courses from several areas involving electrical and electronic systems, but in your last two years you will choose from among six specialty areas: electronics; nanotechnology; power and alternative energy; computers and embedded systems; electromagnetics; and signals, systems, and communication. Working in these areas involves the analysis and design of systems including antennas, robotics, power distribution, digital signal processing, semiconductor devices and integrated circuits, analog and digital control systems, communication networks and more!
CAREERS IN ELECTRICAL ENGINEERING
Career opportunities for electrical engineers are everywhere and in companies big and small. Virtually all of the major manufacturing and engineering companies hire electrical engineers. A 2018 salary survey produced by Payscale. com found that new electrical engineering graduates earned an average starting salary of $67,404, but starting salaries for UH electrical engineering graduates are above the per-year national average. Our alumni work locally and overseas for Halliburton, Schlumberger, Hewlett Packard, CenterPoint Energy, and Burns & McDonnell, as well as other telecommunications, construction, and petrochemical companies.
WHY EARN YOUR ELECTRICAL & COMPUTER ENGINEERING DEGREE AT THE UNIVERSITY OF HOUSTON?
ACADEMICS
Faculty and staff in the electrical and computer engineering department at the UH Cullen College of Engineering takes pride in their commitment to undergraduate education. Students are treated as individuals and have access to faculty advisors throughout their undergraduate career. Small classes are the rule, especially at the junior and senior level. From the introductory level to the more advanced courses, teaching is done primarily by full-time faculty members, many of whom have received prestigious teaching awards. Students will receive real-world, hands-on training in the field to introduce them to electrical and computer engineering in an exciting and relevant way. In the senior design courses, students work on real-world problems with faculty and industry engineers guiding them. For those desiring additional learning opportunities, special workshops are available in some of the required freshman and sophomore courses.
RESEARCH
The electrical and computer engineering department provides numerous opportunities to undergraduate students interested in doing research. Many professors hire students to work in their labs, and the university offers stipends on a competitive basis for both summer and regular semester research projects. There is an amazing array of research going on inside of the department's labs, so students can get exposure to cutting-edge technologies and research tools.
SCHOLARSHIPS
Many scholarships are available to incoming and current undergraduate students in the electrical and computer engineering department. Some are administered by the Office of Scholarships and Financial Aid and are open to all University of Houston students. The Cullen College of Engineering also offers merit-based scholarships. Additionally, the university's co-op program allows students to receive career training while financing their education.
STUDENT ORGANIZATIONS
Electrical and computer engineering students at UH like to get involved! We encourage you to join academic and professional organizations like the student chapter of the Institute of Electrical and Electronics Engineers (IEEE), Society of Women Engineers (SWE), National Society of Black Engineers (NSBE) and many others. Student organizations help you build leadership, communication and networking skills. Members of student organizations receive career guidance from engineering professionals and participate in activities that promote engineering. IEEE events include the Region 5 Robotics Competition and the annual IEEE Chili Cook-Off.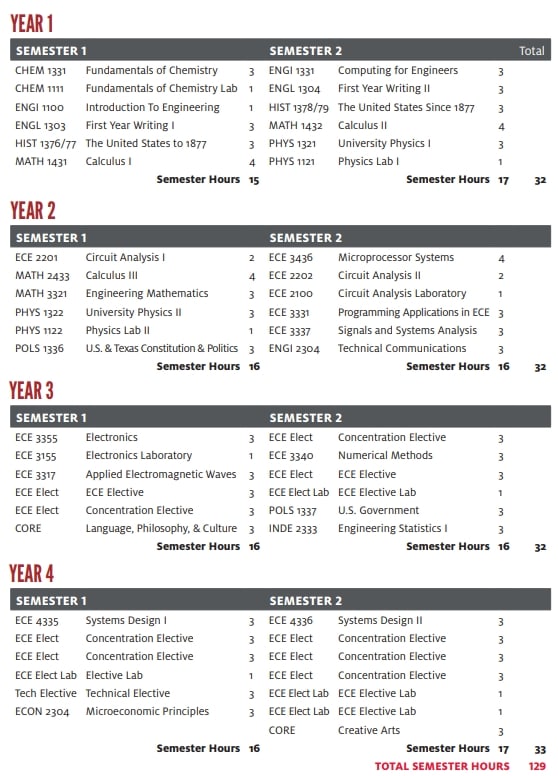 Last updated Oct 2018
About the School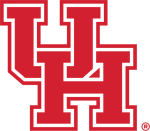 Established in 1927, the University of Houston empowers students in their pursuit of learning, discovery, leadership, and engagement. Located in a sprawling metropolis, our premier Tier One campus pro ... Read More
Established in 1927, the University of Houston empowers students in their pursuit of learning, discovery, leadership, and engagement. Located in a sprawling metropolis, our premier Tier One campus provides students with cutting-edge programs including undergraduate, graduate, doctoral, distance and continuing education. Ranked among the best colleges in America, UHis home to award-winning faculty, innovative research centers, has one of the most diverse student populations in the nation, and alumni who have become international leaders.
Read less