Bachelor of Science in Computing Mathematics
Home ›
BSc ›
Bachelor of Science in Computing Mathematics
Program Description
Computing Mathematics
Major: Computing Mathematics
Degree / Award Title: Bachelor of Science in Computing Mathematics
Offering Academic Unit: Department of Mathematics
Mode of Study: Full-time
Aims of Major
This major aims to produce graduates in computing mathematics with a strong background of knowledge, skills and tools for mathematical modelling, scientific computation and technical computer software.
The major provides students training in the ability to think quantitatively and analyse problems critically.
Intended Learning Outcomes of Major (MILOs)
Upon successful completion of this Major, students should be able to:
Integrate into a structure the theory and principles underlying basic applied mathematics, scientific computation and computing software, and recognize the connections among the theory and principles.
Apply mathematical and computing methods to a range of problems in scientific, engineering, commercial and other practical applications.
Create and formulate mathematical models, evaluate quantitatively alternative approaches and improve the performance and reliability of such models.
Use associated computing software and test, then in a laboratory setting to construct models and solve resulting mathematical problems.
Acquire work-related experience and effective communication skills necessary to work within a team in an international and culturally diverse workplace.
Recognize the need for, and engage in life-long learning.
Degree Requirements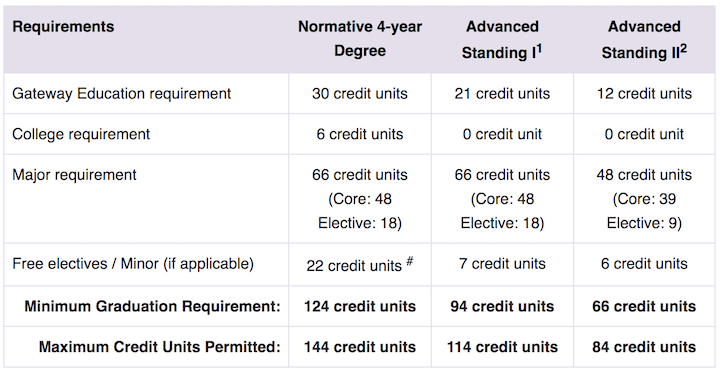 #Free Elective Courses
Courses that can be used to satisfy this requirement are:
Any B-level courses approved by the University for un-restricted registration (not offered by the Department of Mathematics).
Programme Electives in the BSCM curriculum.
Notes:
For students with recognised Advanced Level Examinations or equivalent qualifications.
For Associate Degree/Higher Diploma graduates admitted as senior-year intake students.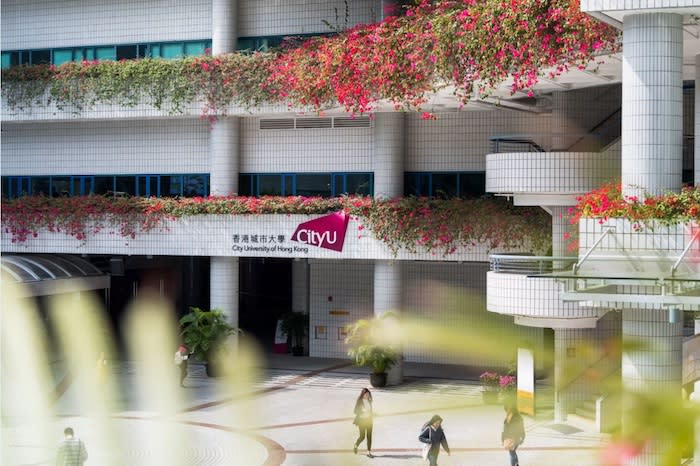 BSc Computing Mathematics
Year of Entry: 2020
Mode of Funding: Government-funded
Admission Code: 1206 BSc Computing Mathematics
Mode of Study: Full-time
Indicative Intake Target (subject to change): Direct Application Places (Local Students): 8 (the Combined figure for programmes 1206 and 1626A)
Normal Duration of Programme: 4 years
Direct/Non-JUPAS Application Deadline: 2 January 2020 (Local & Non-local)
Remark: For JUPAS applicants, the programme code is JS1206
Programme Videos
Department of Mathematics
The Department specialises in applied and computational mathematics. Undergraduate teaching is backed up by extensive research on a wide range of topics. This places us in close contact with many modern uses of mathematics. Our programme is both relevant and up-to-date.
We are proud of our academic staff, many of whom are internationally renowned scholars. For example, Professor Philippe G. Ciarlet, member of the French Academy of Sciences and of seven other academies, was Chair Professor of the Department until August 2011. He joined the office of the College of Science and Engineering in September 2011 as University Distinguished Professor. Professor Ciarlet has received numerous distinctions, among which a Grand Prize of the French Academy of Sciences and an Alexander von Humboldt Research Award.
Professor Ciarlet is currently Senior Fellow in the Institute for Advanced Study of the City University of Hong Kong.
Career Prospects / Further Studies
As graduates of our programme, they are in hot demand in a number of fields, including data analysis, business intelligence analysis, mathematical modelling, quantitative business planning, scientific programming. There is also a demand for mathematics teachers in Hong Kong secondary schools.
Apart from joining the workforce, some of our graduates further their studies locally or in overseas universities, such as the University of Oxford in the UK, the University of Calgary and the University of Toronto in Canada, and New York University and Universities of California in the US.
Admission Arrangements for Direct/Non-JUPAS Applicants
Applicants to this programme (admission code: 1206) will be considered for admission to first-year studies in the Bachelor of Science in Computing Mathematics.
Applicants seeking advanced standing entry can submit an application for the following programme:
BSc Computing Mathematics (admission code: 1626A)
Entrance Requirements for Direct/Non-JUPAS Applicants
To be considered for admission, you must satisfy the General Entrance Requirements and have studied a science-related subject such as Mathematics, Further Mathematics or Statistics at a high school or post-secondary institution.
As direct applicants are selected according to a variety of qualifications, the selection is made on a case-by-case basis. Performance in selection tests and interviews, where applicable, is also an important assessment criterion.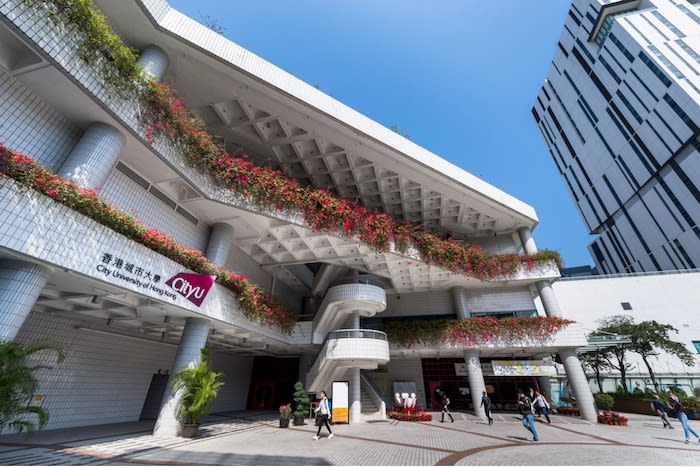 Last updated Jan 2020
About the School

Welcome to City University of Hong Kong (CityU). We are a dynamic university established in 1994 and uniquely located in the heart of Hong Kong, Asia's world city. Our goals are to pursue high levels ... Read More
Welcome to City University of Hong Kong (CityU). We are a dynamic university established in 1994 and uniquely located in the heart of Hong Kong, Asia's world city. Our goals are to pursue high levels of excellence, promote innovation and nurture creativity with the aim to improve people's lives. In a city where East meets West, our vision is to become globally recognised for professional education, one that emphasises the mutual enrichment of different cultures and intellectual traditions, and for research that makes a real difference.
Read less